Terry Hankins Executed Texas Serial Killer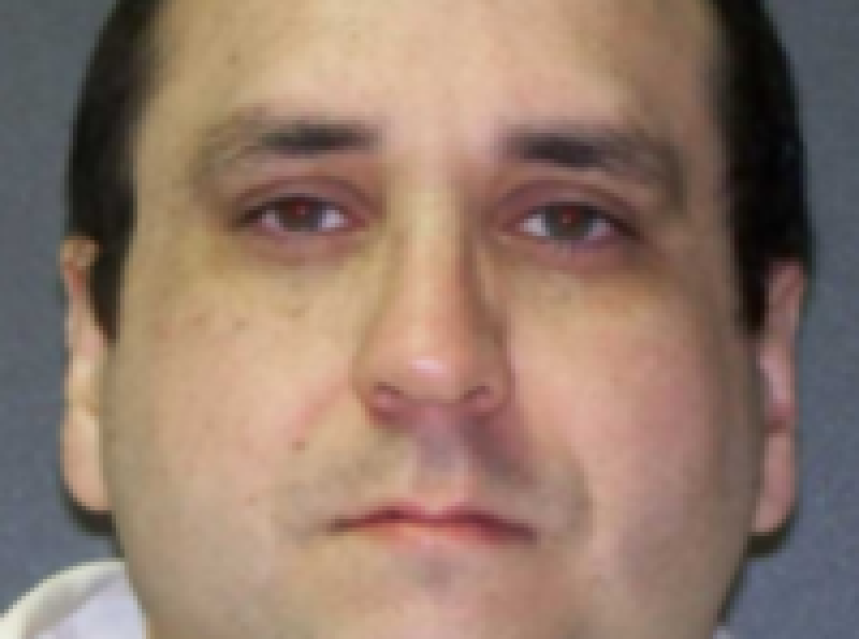 Terry Hankins was a serial killer who was executed by the State Of Texas for five murders
According to court documents over a ten month period would murder five members of his family
Hankins half sister Pearl Sevenstar was beaten over the head with a metal pipe on October 1 2000
Hankins would murder his father Ernie on October 8 2000
Hankins would murder his wife Tammy Bryce on August 26 2001
Hankins would murder two of his stepchildren: Kevin Galley, 12; and Ashley Mason, 11, the next day
Terry Hankins would be arrested, convicted and sentenced to death
Terry Hankins would be executed on June 2 2009 by lethal injection
Terry Hankins Photos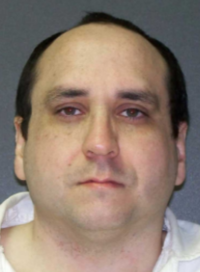 Terry Hankins FAQ
When Was Terry Hankins Executed
Terry Hankins was executed on June 2 2009
Terry Hankins Case
Terry Lee Hankins' surrender to police for the slayings of his estranged wife and two stepchildren opened up two more homicide investigations when he told authorities in Tarrant County he also was responsible for killing his father and his half-sister — almost a year earlier.
When officers went to the mobile home of 55-year-old Earnie Lee Hankins, they found him shot to death and his decomposing body in a recliner, surrounded by air fresheners. Then they found the remains of Pearl "Sissy" Stevenstar, 20, Hankins' half-sister, stuffed into a plastic ice chest hidden in a car at his father's auto repair shop. She'd been fatally beaten with a jack stand. Court documents later would show Stevenstar was the mother of Hankins' child and was pregnant again by him. "It was a very unusual set of circumstances," said Sheila Wynn, the assistant Tarrant County district attorney who prosecuted Hankins for capital murder. "I don't even know how to put it into words."
Hankins, 34, was set to die Tuesday evening for the 2001 slayings of Kevin Galley, 12, and Ashley Mason, 11, children of his estranged wife, 34-year-old Tammy Hankins. All three were gunned down inside their mobile home in Mansfield, about 20 miles southeast of Fort Worth.
He would be the 16th prisoner executed this year in the nation's busiest capital punishment state.
His appeals were exhausted and no last-minute attempts to delay the lethal injection were expected, William Harris, Hankins' attorney, said. "I don't have anything I can think of in this case that stands any kind of chance of doing any good," Harris said.
Hankins declined to speak with reporters from death row. "What else is there to say?" Harris said. "I think he regrets what he did but I also think he's fatalistic about the fact he can't change it."
Before his arrest, Hankins had told people he'd sent his half-sister to a home for pregnant mentally challenged women and that his father had moved out of state. He did not testify at his trial, but police found a note Hankins wrote on a bank envelope. "I guess to sum it all up, I'm guilty of murder, incest, hatred, fraud, theft, jealousy, envy," he wrote.
When Tammy Hankins failed to show up for work at a Burger King restaurant she managed and her children failed to show up at school, her mother, Linda Sheets, and a sister went to her trailer to see if something was wrong. A pile of clothes was on Tammy Hankins' bed. "I pulled the clothes down, and there was Tammy," Sheets told the Fort Worth Star-Telegram in a story published Sunday. "We found Ashley under a bunch of clothes on a sofa in her living room, and we found Kevin in his bed, covered over."
Police already were familiar with the home. They'd been summoned to the trailer park four times over four months for domestic disturbances, fighting and breaking and entering. Terry Hankins was tracked down to Arlington where his estranged wife's car was parked outside his girlfriend's apartment. He surrendered after a five-hour standoff with police.
In a diary recovered by officers, Hankins wrote he had become a "non-caring monster." He rambled about his troubled childhood with a divorced inattentive father and two stepmothers who molested him and taught him sex acts. "I just didn't like myself," he wrote, saying he didn't know why he killed his wife and stepchildren. "People always told me I was nothing and wouldn't amount to anything. I guess they hit the nail on the head with that one." Hankins was tried only for the deaths of his two stepchildren, who were shot while they slept.
"I don't want revenge," Sheets said. "And I don't think other people should judge him, either. He was judged already by a jury of his peers. They found him guilty and gave him the death penalty. And now he is going to meet his maker." Death penalty opponents planned protests for what would be the 200th execution of Rick Perry's tenure as Texas governor.
"Perry has allowed more executions to proceed than any other governor in U.S. history," said Scott Cobb, of the Texas Moratorium Network. "The governor, like most Texans, believes capital punishment is the appropriate penalty for those who commit the most heinous crimes," said Perry spokeswoman Allison Castle.
At least five other condemned Texas inmates have execution dates in the coming weeks. Scheduled to die next, on July 16, is Kenneth Mosley for the 1997 shooting death of a Dallas-area police officer during a bank robbery.
http://www.dallasnews.com/sharedcontent/dws/dn/latestnews/stories/DN-execution_02met.ART.State.Edition1.5080108.html