Thomas Ivey Executed For 2 South Carolina Murders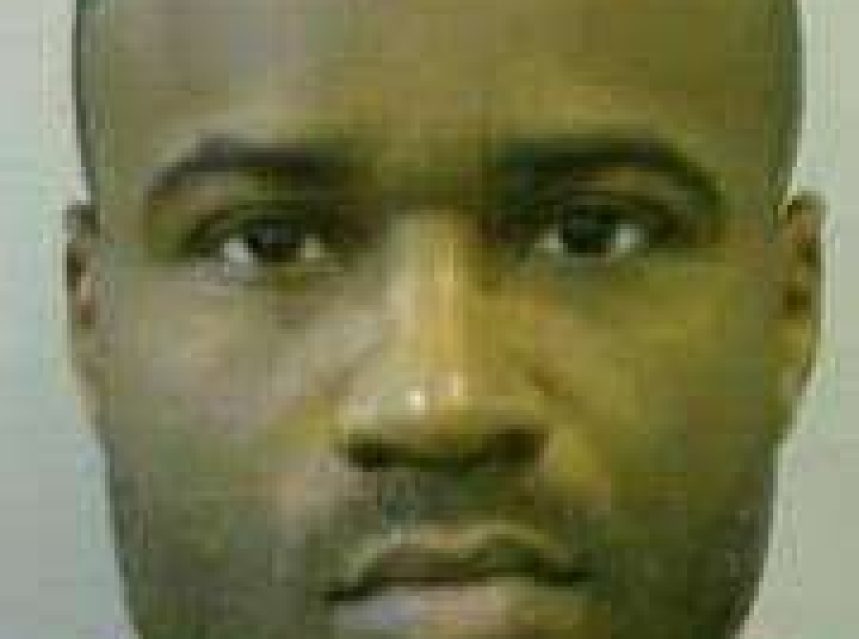 Thomas Ivey was sentenced to death by the State of South Carolina for the murders of two men
According to court documents Thomas Ivey and Vincent Neuman would escape from an Alabama jail where Ivey was waiting trial for murder
The two men would head to South Carolina where they would kidnap Robert Montgomery who they would later fatally shoot
Two days later the two men attempted to pass a bad check and the police were called. When Officer Tommy Harrison came to investigate he would be shot multiple times causing his death
Thomas Ivey would be arrested, convicted and sentenced to death
Thomas Ivey would be executed by lethal injection on May 8 2009
Thomas Ivey Photos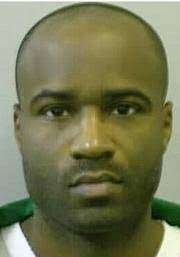 Thomas Ivey FAQ
When Was Thomas Ivey Executed
Thomas Ivey was executed on May 8 2009
Thomas Ivey Case
"Some people would come out here and say this is a day of closure. This is not closure. "We don't have my brother back." David Montgomery's lips quivered and his face was filled with emotion as he spoke those words immediately following the execution of his brother's killer, Thomas Treshawn Ivey.
Ivey, 34, murdered Orangeburg Department of Public Safety Sgt. Tommy Harrison and Columbia businessman Robert Montgomery during a 1993 crime spree. David Montgomery said his brother, Robert, has an 18-year-old who will start college next fall and a 16-year-old daughter he never got the chance to meet. "I knew this day was coming. It really hasn't done much for me today as for making this the end of it. My focus has been on my brother. I miss him," he said.
Montgomery noted he married his wife, Jackie, in October 1992, just months before Robert would met his demise at the hands of Ivey. He said that put what was supposed to be a happy time off to a tough start. He said the biggest relief to come from Friday is that his family won't receive letters stating Ivey is appealing his execution anymore. Montgomery said one of those letters came in the mail just two days before Christmas one year. "I never had much of a beef with Mr. Ivey. I'd never sit up at night and think about it. I just consider him an animal," he said.
The Harrison family declined to speak after the execution. But Harrison's brother-in-law, T&D Staff Writer Richard Walker, attended the execution. "We agree with the sentence wholeheartedly. At this point, we no longer have to worry about Ivey receiving another appeal or hearing to review his case. Now, we can just focus on Tommy and Shaye (Harrison's late wife) and their memory and Mr. Montgomery," Walker said.
Before his execution Friday, Ivey was discovered in his cell with cuts on both sides on his neck. He apparently removed a blade from a disposable razor that he hid in his cell and cut himself. The injuries were treated by a doctor and Ivey was placed in a restraint chair. He was watched by S.C. Department of Corrections officials until his execution.
His final meal was pizza and donuts.
Inside the death chamber, a dark red curtain concealed Ivey while nine witnesses sat in wooden chairs with faded red padding, stoically staring straight ahead. When the curtain was lifted at 6 p.m., an eerily still Ivey was revealed. He was strapped to a gurney. A white sheet covered his body. Plastic tubes served as a conduit between Ivey and a black panel containing the lethal injection cocktail.
Three men wearing identical black suits with white dress shirts and dark ties were inside the death chamber with Ivey. Except for a few times, those men all clasped their hands together in front of their chests. One of them stepped forward to a microphone, bellowing out in a voice reminiscent of a hellfire-and-brimstone preacher. "Thomas Ivey has not elected not to make a last statement," the man said.
Then the three-stage lethal injection began. Minutes later, Ivey would make one of his only two discernible movements during his final moments. His head briefly shot up. In the remaining 13 minutes of his life, Ivey maintained a laser-like focus upwards toward the ceiling. At one point, his breathing became visibly heavier.
The room was filled with a palpable tension that grew stronger with each passing second, leaving just the sound of three reporters occasionally flipping pages in their notebooks to break the silence. Orangeburg Department of Public Safety Chief Wendell Davis rested his hand against his face as he watched. Davis would later sit up in his chair and make a brief sigh before returning to that position. Several others in the room would follow Davis' sigh with their own.
15 long minutes had passed. A doctor emerged from an adjoining room with a stethoscope. He checked to see if Ivey's heart was still beating. After examining Ivey's lifeless body, he motioned to the other men in the room. The man with the preacher-like voice proclaimed the execution sentence levied against Ivey by the state of South Carolina had been carried out. It was 6:15 p.m.
http://www.thetandd.com/articles/2009/05/09/news/doc4a04ff935eadb324379301.txt