Derrick Johnson Executed For LaTausha Curry Murder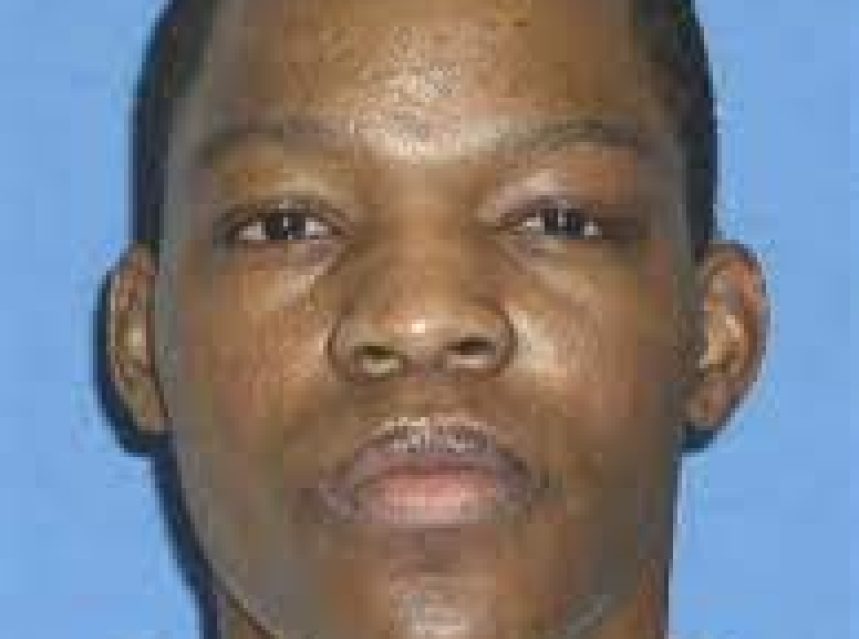 Derrick Johnson was executed by the State of Texas for the murder of LaTausha Curry
According to court documents Derrick Johnson would abduct LaTausha Curry from the side of the road. The woman would be sexually assaulted, beaten with a 2X4 and suffocated with her blouse causing her death
During the prior two weeks Derrick Johnson was responsible for a series of sexual assaults and robberies
Derrick Johnson was arrested, convicted and sentenced to death
Derrick Johnson was executed by lethal injection on April 30 2009
Derrick Johnson Photos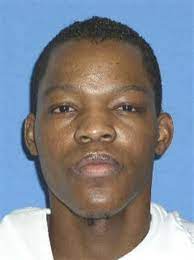 Derrick Johnson FAQ
When Was Derrick Johnson Executed
Derrick Johnson was executed on April 30 2009
Derrick Johnson Case
A Dallas man was executed Thursday evening for the rape-slaying of a woman abducted while she was trying to make a call at a pay phone 10 years ago.
Derrick Lamone Johnson's mother became emotional as she entered the witness chamber and saw her son strapped to the gurney. In a matter-of-fact voice, Johnson told her, "Don't cry. It's my situation. I got it. Hold tight. It's going to shine on the golden child." After telling her he loved her, Johnson said, "That concludes the statement." The victim's father and two sisters also were among witnesses. Johnson did not acknowledge them.
Nine minutes after the lethal drugs began to flow, he was pronounced dead at 6:23 p.m. Johnson, 28, was the 14th Texas prisoner executed this year in the nation's most active death penalty state.
LaTausha Curry, 25, of Dallas, was robbed of less than $10, was driven away in her car, raped, beaten with a two-by-four and suffocated with her own blouse. Authorities determined the 1999 slaying was part of a two-week crime spree involving Johnson and a companion that left numerous women robbed or raped from Dallas to south of Waco, some 100 miles away.
Lawyers for Johnson went to the U.S. Supreme Court to block the punishment, contending Johnson was mentally disabled and ineligible for execution under high court guidelines. About an hour before Johnson could be taken to the death chamber, the high court turned down his request for a reprieve and a review of his case.
In their appeals, attorneys argued Johnson's sentence should be commuted to life, that he was the product of a difficult childhood where both his parents were imprisoned for drug convictions, that he was beaten by relatives who raised him, that he had a history of school suspensions and expulsions beginning with the sixth grade and that IQ testing put him within the range of what the courts have defined as mental retardation. The 5th U.S. Circuit Court of Appeals rejected the argument earlier Thursday, a day after the Texas Court of Criminal Appeals turned Johnson down.
Greg Davis, a former Dallas County assistant district attorney who prosecuted Johnson for capital murder, said he remembered the grief of Curry's mother, who died not long after the trial. "I remember her mother coming in and saying how she lost more than a daughter," Davis said. "She said, 'I lost my best friend.' It did break the mother's heart. I think this case ultimately killed her as well."
Several women who survived attacks from Johnson and a partner, Marcus Maxwell, then 15, testified at Johnson's trial. Maxwell, who was set to be tried as an adult, took a plea deal and is serving 40 years in prison.
Johnson declined an interview request from The Associated Press but said he was wrongly convicted and complained about his court-appointed defense attorneys on a Web site devoted to death row inmates. "That's a real shock," Wayne Huff, one of Johnson's trial lawyers, said sarcastically. "The system is corrupt and there is no 'Justice' if you are of the low class," Johnson wrote. "It is sad that if you are a poor man in the system there is no justice for you."
In a confession to police, Johnson said he and Maxwell raped and killed Curry, who worked as a security guard and had a 4-year-old child. He told officers where to find her body in an overgrown part of a park in Dallas' Oak Cliff area. His fingerprints were in her car and DNA tied him to her rape.
After they killed Curry, records show the pair robbed a woman at a gas station. Later, driving Curry's car, they rammed into another woman's car in a carjacking attempt. That woman called police but Johnson and Maxwell ran off. Johnson was arrested four days later at his mother's apartment, Police found bags of cocaine inside a hollowed-out pager he was carrying.
His mother was the only defense witness at his capital murder trial. She testified he'd been raised by family members after she was sent to prison with a 15-year drug sentence. Records showed Johnson was arrested two years earlier for robbery, pleaded guilty and received 10 years probation that included a stint in a boot camp. He was released from the camp after 65 days for good behavior.
Johnson was among at least six Texas inmates with execution dates extending into the summer. Scheduled to die next, on May 19, was Michael Lynn Riley, 50, condemned for the slaying of Winona Harris. The victim was stabbed more than 23 years ago during the robbery of a convenience store in Quitman, about 80 miles east of Dallas.
Johnson would be the 198th Texas inmate put to death since Rick Perry became governor when George W. Bush resigned following his presidential election in 2000.
Capital punishment opponents from Amnesty International USA and the Texas Coalition to Abolish the Death Penalty planned to gather for a 200-minute vigil outside the criminal courthouse in Houston Thursday to mark what soon will be the 200th execution of Perry's tenure. During Bush's six years as governor, 157 executions were carried out in Texas.
http://www.dallasnews.com/sharedcontent/APStories/stories/D97T3BP82.html