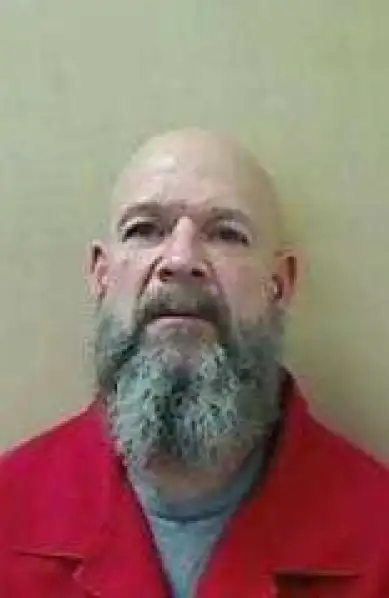 Timmy Grooms was sentenced to death by the State of North Carolina for the murder of Krista Kay Godwin
According to court documents Timmy Grooms would kidnap, sexually assault and murder Krista Kay Godwin
Timmy Grooms would be arrested, convicted and sentenced to death
Timmy Grooms Photos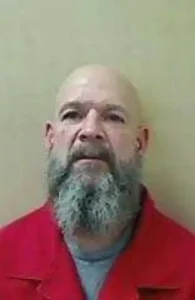 Timmy Grooms Now
TIMMY L GROOMS
Offender Number:
0158506
Inmate Status:
ACTIVE
Probation/Parole/Post Release Status:
INACTIVE
Gender:
MALE
Race:
WHITE
Ethnic Group:
NOT HISPANIC/LATINO
Birth Date:
10/10/1962
Age:
60
Current Location:
CENTRAL PRISON
Timmy Grooms Case
The State's evidence tended to show that defendant and Krista Kay Godwin were neighbors in Laurel Hill, North Carolina.   On 14 February 1994, Godwin was planning an intimate Valentine's Day dinner with her fiancé, Michael McDaniel.   Godwin spent the afternoon with a friend, Myra Martin.   Around 6:30 p.m. Godwin spoke on the telephone with her mother and with McDaniel, who called Godwin from work during his 6:30 break.   Godwin and Martin then went to Rita Quick's house for approximately thirty or forty-five minutes.   While at Quick's house, Godwin ate some dinner and phoned her mother.   Godwin and Martin returned to Godwin's home, and Martin left around 7:30 p.m. Godwin called her father between 8:00 p.m. and 9:00 p.m. and told her father that she was waiting for McDaniel to come home from work.
McDaniel attempted to phone Godwin from work around 10:00 p.m. When no one answered his repeated attempts to call Godwin, McDaniel became concerned and left work early.   McDaniel arrived at Godwin's home around 10:25 p.m. The front door was unlocked;  the lights were on;  the dogs were in the yard;  and Godwin's shoes, purse, and jacket were in the house, but Godwin was missing.   McDaniel phoned Martin, Godwin's father, and the police.   Martin then phoned the police, the hospital, and Quick.   Godwin's father helped McDaniel search the neighborhood for Godwin.
Meanwhile, around 6:00 p.m. Chad Miller noticed defendant straddling his bike in some bushes near Godwin's house.   Miller called out to defendant, and defendant rode away on his bike without answering.   Miller proceeded to downtown Laurel Hill, where he sat on the steps of an abandoned building and drank beer with defendant.   Miller walked defendant home, leaving defendant at the house defendant shared with Hope Norton at approximately 9:00 p.m. Around 10:00 or 10:15 p.m. Kenneth Boswell noticed defendant and Godwin standing together on a street corner.   At approximately 1:00 a.m. Shirley Johnson nearly hit defendant with her car as he ran down the street from the direction of Mildred's Florist Shop. Johnson told law enforcement officers that defendant was wearing a blue jacket, a dark hat, and light-colored jeans.   Defendant then returned home twice for short periods, both times without the blue jacket that he frequently wore and that he had been wearing earlier.
When defendant returned home the next morning, his face was scratched;  and he was bleeding from a long cut on his arm.   Defendant told Norton that two black men had assaulted him, that his dog had scratched his face, that he had gotten scratched riding his bicycle under a tree, and that he had gotten scratched in some bushes while breaking into a house.   Defendant also told Norton that he had thrown away his jacket.   Later, defendant told Norton that he had buried the other clothing he had worn that night and that the police would never find this other clothing.
On the morning of 16 February 1994 Marvin Radford, Jr., discovered a severed human hand when he climbed onto the roof of Mildred's Florist Shop to patch some leaks.   On that same day a search team looked for Godwin in a nearby wooded area.   As he walked through the wooded area, Deputy Thomas Butler discovered a negligee.   Deputy Butler continued to search the surrounding area until he saw human toes sticking up from some pine straw.   Deputy Butler then recognized the outline of a human body, which was later uncovered and identified as Godwin.
The pathologist who performed the autopsy on Godwin found a total of twelve stab wounds on Godwin's body, all of which were inflicted by the same instrument, possibly a pocketknife.   One stab wound perforated Godwin's aorta and would have caused Godwin's death within minutes;  however, several other wounds that penetrated Godwin's chest cavity were potentially fatal.   The pathologist found numerous linear scratches and scrapes on Godwin's back and on the back of Godwin's legs that were consistent with the dragging of the body.   Additionally, Godwin's face exhibited scrapes and extensive bruising around the eyes and nose resulting from blunt-force trauma inflicted while Godwin was still alive.   Internal bleeding and hemorrhaging in the tissues of the neck indicated that Godwin had been choked before she was stabbed.   Vaginal smears revealed the presence of intact sperm.   Godwin's right hand had been sawed off at the forearm;  and Godwin's left hand had been partially sawed off, then the bone had been forcibly broken or snapped.   The contents of Godwin's stomach indicated that Godwin had eaten her last meal within four or five hours of her death.