Tyree Roberts was sentenced to death by the State of South Carolina for the murders of two police officers.
According to court documents Cpl. AJ Coursen and LCpl. Dana Tate of the Beaufort County Sheriff's Department arrived at Tyree Roberts residence to investigate a domestic disturbance when Roberts opened fire killing the officers
Tyree Roberts was arrested, convicted and sentenced to death
Tyree Roberts Photos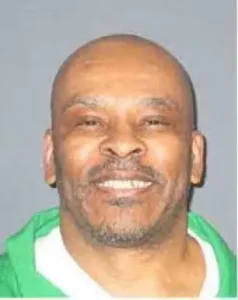 Tyree Roberts Now
ROBERTS, TYREE ALPHONSO (00006012)
https://public.doc.state.sc.us/scdc-public/inmateDetails.do?id=%2000006012
Tyree Roberts Case
In January 2002, Roberts lived in a trailer owned by Brenda Smith on Riley Road in Beaufort County.   Also residing at the trailer were Smith's husband, Isaac, and Roberts' wife Nzuri.   At the time of the crime in this case, a girl named Kimberly Blake, with whom Roberts had an infant daughter, was also staying there.   On January 8, 2002, Kimberly Blake asked her friend, Strawberry Washington, to call police to come to the house to assist her in leaving because Roberts had hit her.   Beaufort County Sheriff's Deputies Dyke Coursen and Dana Tate responded.   According to Kimberly Blake, when police arrived, Roberts hid in the bedroom closet with his rifle.   He gave Kimberly the okay to go out of the bedroom.   She left the bedroom and Brenda Smith gave the officers permission to search the bedroom.   Officers Coursen and Tate went into the bedroom.   Smith and Blake heard gunshots.   Blake ran outside and down the road.   She was joined shortly after by Roberts coming through the woods with a gun in his hands.   Roberts stated, "I just killed those two white bitches and I'm going to say it was self-defense."   Blake left Roberts and returned to the scene to talk to police.
When backup officers responded to the scene, they found officers Coursen and Tate dead;  Coursen had suffered six gunshot wounds, Tate had seven.   Roberts was subsequently found hiding in the mud under a bridge with a shoulder and hip wound.   Roberts was arrested.   At the time, he had a black fanny pack carrying ammunition for an M-14 assault rifle, a cell phone and a knife.   Police subsequently found a rifle magazine and an SKS assault rifle in the area in which Roberts had fled.   The bullets and casings recovered from the victims and the scene of the crime were conclusively matched to the assault rifle
Roberts was charged with capital murder.   At the guilt or innocence phase of trial, he chose to represent himself.   However, two attorneys remained as stand-by counsel to assist him at trial.   While the jury was deliberating, Roberts indicated to the trial court that if the jury returned a guilty verdict, he did not intend to participate at sentencing.   He also indicated he did not want his stand-by attorneys to present a defense.   Roberts indicated that if the trial court required him to be present at the sentencing hearing, he would be unruly and would have to be restrained.
The jury convicted Roberts of two counts of murder