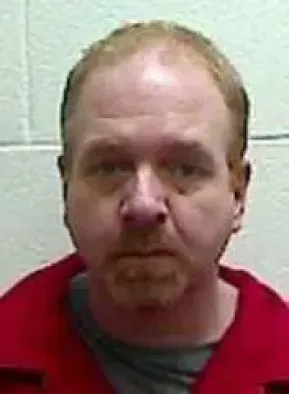 William Raines was sentenced to death by the State of North Carolina for a double murder
According to court documents William Raines was taken in by Pam and Phillip Holder and he would repay their kindness by murdering the couple
William Raines would be arrested, convicted and sentenced to death
William Raines Photos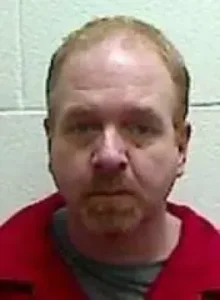 William Raines Now
WILLIAM H RAINES
Offender Number:
0526698
Inmate Status:
ACTIVE
Probation/Parole/Post Release Status:
INACTIVE
Gender:
MALE
Race:
WHITE
Ethnic Group:
NOT HISPANIC/LATINO
Birth Date:
11/09/1975
Age:
47
Current Location:
CENTRAL PRISON
William Raines Case
For the first time in more than 20 years, a Henderson County jury sent a convicted killer to death row.
After less than five hours of deliberating Friday, jurors recommended the death penalty for 29-year-old Billy Raines, who murdered his longtime friends, Phillip and Pam Holder, in 2002.
Raines remained silent and showed no emotion as Superior Court Judge Ronald Payne read the jury's decision, while relatives of the Holders and of Raines wept. Two jurors also wiped tears from their eyes.
State law required Payne to sentence Raines to the fate decided by the jury. He ordered Raines to be sent to Central Prison in Raleigh to await the lethal injection.
"May God have mercy on his soul," Payne said.
Raines' relatives left the courthouse in tears before he was sentenced. Afterward, the Holder family hugged each other, smiling and crying.
"I'm just glad it's over," said Jill Gilbert, Phillip Holder's sister.
Justice was done, she said.
"I don't hate Billy," she said. "I hate what he did."
Family members hugged Assistant District Attorney Beth Dierauf, who whispered to them, "It'll never be even. It'll never be even."
Dierauf praised jurors, saying they "did a great job."
"The facts in this case were just so atrocious and so cruel, not only the way he killed Phillip and Pam but their personal history," she said.
Raines was living with the Holders when he killed them. He and Phillip Holder were childhood friends, and Raines left his abusive mother's home to live with the Holder family when he was about 12 years old, witnesses said.
Raines' attorneys had pleaded with jurors to give their client life in prison, saying the extensive abuse and neglect he suffered as a child left him with emotional, behavioral and mental problems as an adult.
"Of course we're disappointed with the verdict," said defense attorney Vince Rabil. "We know it was a hard decision for the jury."
He and co-counsel Mike Klinkosum prepared Raines for the possibility that he would receive the death penalty, Rabil said.
"He's disappointed, but he's accepting it," he said.
The last time a Henderson County jury sent anyone to death row was in 1982, when Eldred Leon Hill was convicted of first-degree murder. His sentence was commuted to life in prison in 1984.
Raines was found guilty Tuesday of two counts of first-degree murder and one count of armed robbery. Payne sentenced him to eight to 10 years in prison for the robbery.
Like all capital cases, Raines' case will be automatically appealed to the N.C. Supreme Court.
The Holders were found dead Dec. 11, 2002, in their Brickyard Road home. They were beaten in the head with a heavy wrench and shot multiple times.
After killing the couple, Raines robbed them and spent the next two days posing as Phillip Holder, driving his truck and using his stolen credit card to make purchases at various stores in Western North Carolina and upstate South Carolina. He was arrested three days later in Greenville, S.C.
https://www.blueridgenow.com/article/NC/20050910/News/606058738/HT