Anthony LaMarca was sentenced to death by the State of Florida for the murder of Kevin Flynn
According to court documents Anthony LaMarca, who was a convicted sex offfender, would leave a bar with his son in law Kevin Flynn. When the two men arrived at the trailer LaMarca would fatally shoot Flynn. LaMarca went back to the bar and picked up his daughter who he would sexually assault
Anthony LaMarca would be arrested, convicted and sentenced to death
Anthony LaMarca Photos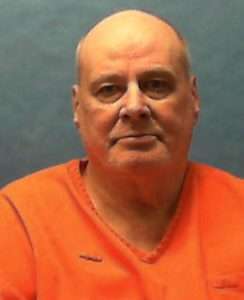 Anthony LaMarca Now
DC Number: 071588
Name: LAMARCA, ANTHONY
Race: WHITE
Sex: MALE
Birth Date: 06/16/1955
Initial Receipt Date: 03/10/1998
Current Facility: UNION C.I.
Current Custody: MAXIMUM
Current Release Date: DEATH SENTENCE
Anthony LaMarca Case
On December 2, 1995, Anthony Lamarca met his daughter and son-in-law, Tonya and Kevin Flynn, at a neighborhood bar.   Lamarca had recently been released from prison for a 1984 conviction for kidnapping and attempted sexual battery with a weapon.   See Lamarca v. State, 515 So.2d 309 (Fla. 3d DCA 1987).   Lamarca asked Tonya to borrow the keys to her car, but Kevin refused and offered to drive Lamarca home instead.   The two left the bar.
Later that night, Lamarca returned to the bar alone and told Tonya that she had to pick up Kevin at Joseph Lamarca's home.   Joseph Lamarca is Anthony Lamarca's father.   When they arrived at the otherwise unoccupied house, Lamarca raped Tonya.   He then appeared from a back room with a rifle in his hand and told Tonya that he was going to kill himself.   He instructed her to stay put until she heard gunshots.   After he left the room, Tonya fled to a nearby phone booth and reported that she heard shots being fired at a nearby residence.   She gave the police Joseph Lamarca's address.   When the police arrived at Joseph's house, they discovered that the front door looked as though it had been kicked in, and after obtaining Joseph's permission to search the residence, they found a rifle.
The police began searching for Anthony Lamarca.   One detective arrived at Anthony Lamarca's trailer and spotted Kevin's body through a window.   Upon entering the trailer, he found Kevin's body on the bedroom floor, bullet casings matching the rifle recovered from Joseph's residence, and blood splattered throughout the house.   Lamarca was eventually arrested in Washington where he was living with Lori Galloway and her adult son, Darren Brown.   Lori and Lamarca corresponded frequently while Lamarca was in prison, and they were married shortly after Lamarca's arrest for the murder of Kevin.   The marriage ended before Lamarca's trial.
At trial, Brown testified on the State's behalf.   He claimed that Lamarca arrived in Washington unannounced, carrying very few belongings.   In addition, James Hughes, Lamarca's former fellow inmate, testified that Lamarca told him in July 1995 that Lamarca was planning to kill Lamarca's son-in-law because the son-in-law had raped Lamarca's daughter.   Hughes had charges pending against him in Charlotte County at the time Lamarca's trial took place.   Jeremy Smith also testified for the State, claiming that Lamarca arrived at Smith's home on the night of December 2, 1995, and said, "I did it.   I killed him."   Smith asked who he had killed, and Lamarca said, "Kevin ․ it really sucked, but I had to do it."   Smith testified that he lent Lamarca a shirt to wear that night, even though he and Lamarca were obviously different sizes.   Smith testified further that he did not know whose shirt he gave Lamarca because "there were lots of clothes in the house."   At the time Lamarca's case was being investigated, Smith was waiting to be sentenced for violating probation.   After the evidence and arguments had been presented, the jury convicted Lamarca of first-degree murder.
At the penalty phase, Lamarca requested to represent himself and refused to present any mitigating evidence.   The trial judge appointed Lamarca's penalty phase counsel as standby counsel.   At the court's request, Lamarca's penalty phase counsel made a statement of the mitigation she would have presented if Lamarca had not waived his right to counsel and to present mitigation.   This mitigation included, among other things, mental health mitigation from Dr. Glenn Caddy as well as testimony from Lori Galloway regarding Lamarca's positive characteristics and his kindness toward Lori and her children.   Lamarca's penalty phase counsel stated that she also would have presented testimony from Lamarca's family members, but Lamarca was adamant that they not participate.   The jury voted eleven to one to impose the death penalty, and the trial court agreed with this recommendation.   The court found one aggravating factor, prior convictions for the violent felonies in 1984, and determined that the mitigating evidence did not outweigh this factor.1 The trial court sentenced Lamarca to death.
https://caselaw.findlaw.com/fl-supreme-court/1445490.html