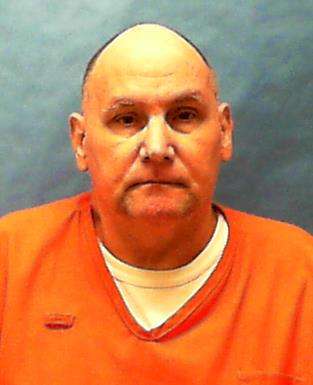 Anton Krawczuk was sentenced to death by the State of Florida for the murder of David Staker
According to court documents Anton Krawczuk and an accomplice would trick David Staker into a bedroom where he would be beaten, choked and had drain cleaner pulled down his throat. Staker body would be dumped in a remote location. Krawczuk would steal the victims trucks and a number of possessions
Anton Krawczuk would be arrested, convicted and sentenced to death
Anton Krawczuk Photos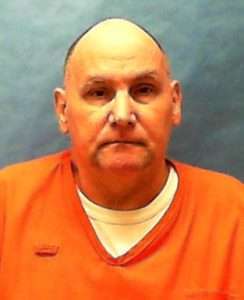 Anton Krawczuk Now
DC Number: 721842
Name: KRAWCZUK, ANTON
Race: WHITE
Sex: MALE
Birth Date: 06/08/1959
Initial Receipt Date: 05/28/1992
Current Facility: UNION C.I.
Current Custody: MAXIMUM
Current Release Date: DEATH SENTENCE
Anton Krawczuk Case
On September 12, 1990, Krawczuk and his roommate Billy Poirier brutally murdered and robbed David Staker. Krawczuk v. State, 634 So.2d 1070, 1071 (Fla. 1994) ("Krawczuk I"). Both Krawczuk and Poirier, who shared a home in Lee County, Florida, were sexually involved with Staker during the months leading up to the murder. Id. Krawczuk and Poirier planned the murder and robbery three or four days in advance, arranging to carry out the crimes while visiting Staker at his home. Id.
The night of the murder, Krawczuk and Poirier went together to Staker's home. Id. They brought gloves with them to use while carrying out the murder and parked their vehicle some distance away from the victim's house. After the three men watched television in the living room for twenty to thirty minutes, Krawczuk suggested that they go to the bedroom. Id.
After a series of other events in the bedroom, Krawczuk retrieved his gloves, began acting aggressively, and proceeded to choke Staker with both hands. Id. Meanwhile, Poirier assisted by holding Staker's mouth shut and pinching his nose closed. Id. Staker fought back and even tried to hit Krawczuk with a lamp, but Poirier was able to overtake Staker and wrestle the lamp away. Id. After almost ten minutes, Staker relented. See id. Believing that Staker might be "faking it," however, Krawczuk twice poured drain cleaner and water into Staker's mouth until it overflowed. Id. Poirier then stuffed a washcloth into Staker's mouth and covered it with tape. Id. Krawczuk then bound Staker's ankles, and the assailants deposited the body in the bathtub. Id. It was later determined that Staker died of asphyxia and strangulation.
In accordance with their established plan, Krawczuk and Poirier then stole a number of Staker's possessions, including television sets, stereo equipment, a video recorder, five rifles, and a pistol. Id. They loaded these items into Staker's pickup truck, along with Staker's body, and drove to the home of Gary Sigelmier, who bought some of the stolen items and agreed to store the rest. Id. at 1071–72. Krawczuk and Poirier then loaded Staker's body into their own vehicle, abandoned Staker's pickup truck, and drove to a rural area, which Krawczuk had scouted before the murder, to dump Staker's body. Id. at 1072. They discarded Staker's body in the woods and left. Id.