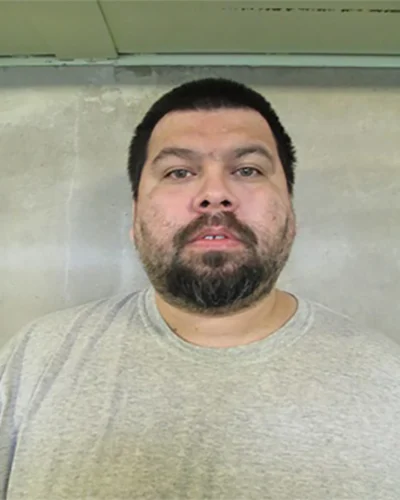 Anthony Sanchez was executed by the State of Oklahoma for the murder of Juli Busken
According to court documents Anthony Sanchez would kidnap Juli Busken would be kidnapped from her apartment, bound, sexually assaulted and murdered. The case would go unsolved for a number of years until Sanchez was in prison for another crime and his DNA would match to the Juli Busken murder scene
Anthony Sanchez would be convicted and sentenced to death
Anthony Sanchez would be executed by lethal injection on September 21 2023
Anthony Sanchez Execution
Convicted murderer Anthony Sanchez, 44, was put to death by lethal injection Thursday at the Oklahoma State Penitentiary in McAlester. Prison officials said his time of death was 10:19 a.m.
"I'm innocent," Sanchez said as he was strapped to a gurney inside the death chamber, according to an Associated Press report. "I didn't kill nobody."
He is the 10th person to be executed in Oklahoma since the state resumed the punishment in 2021.
The U.S. Supreme Court denied a last-minute petition to pause Sanchez's execution.
Sanchez was convicted in 2006 of first-degree murder in the shooting death of Juli Busken, a 21-year-old dance student who had completed her courses at the University of Oklahoma and was preparing to return to her parents' home in Arkansas and enroll in graduate school.
Authorities said Busken was bound, raped and shot in the head after being abducted from her apartment in Norman on Dec. 20, 1996. Her body was later found at Lake Stanley Draper in southeast Oklahoma City.
Her murder went unsolved until, in 2004, authorities matched DNA taken from Sanchez when he went to prison for burglary in 2002 with semen stains found on Busken's clothing.
Attorney General Gentner Drummond and his assistants told U.S. District Judge Joe Heaton in a legal brief last week that the odds that the match was a mistake were 1 in 200 trillion Caucasians, 1 in 20 quadrillion African Americans and 1 in 94 trillion Southwest Hispanics,
Heaton denied Sanchez a stay of execution but directed the death row inmate's former attorneys to turn over 51 boxes of files to his new attorney.
Anthony Sanchez maintained his innocence, but he waived his clemency hearing before the Oklahoma Pardon and Parole Board.
In April, the Oklahoma Court of Criminal Appeals ruled 5-0 against Sanchez, who, in a new challenge, claimed his father confessed to Busken's murder before committing suicide last year.
The OSBI concluded the father was not the killer after conducting more DNA tests in February. The OSBI did the testing after getting a sample of the father's blood from the medical examiner's office, which had investigated his death.
Last week, Sanchez's supporters delivered a handwritten letter from him to the governor's office.
"I am 100% innocent," Sanchez wrote Gov. Kevin Stitt. "Please help me by granting a 60-day reprieve so that my new lawyers can have time to go over my case."
Some of those supporting a delay of Sanchez's execution cited the recent dismissal of another homicide case.
On Tuesday, Oklahoma County District Judge Amy Palumbo granted District Attorney Vicki Behenna's request to dismiss the case against Glynn Ray Simmons, who had been convicted of first-degree murder in the 1974 death of Carolyn Sue Rogers. Charges were dismissed "with prejudice," meaning they can't be refiled.
Simmons served 48 years in prison for the murder, which he maintains he did not commit.
Following Sanchez's execution, the Most Rev. Paul S. Coakley, archbishop of the Archdiocese of Oklahoma City, called the practice an "archaic punishment" that is "fundamentally at odds with the culture of life the state of Oklahoma proclaims to be building."
"I implore all people of goodwill to join me in advocating for an end to the death penalty in Oklahoma and instead working to achieve actual justice that respects human dignity and prioritizes healing the wounds of grief and loss," Coakley said in a statement.
Attorney General Drummond attended Sanchez's execution.
"Justice was served today for Juli Busken nearly 27 years after her life tragically was taken," Drummond said in a statement. "My hope is that today can bring some measure of peace to her family and friends.
https://www.oklahoman.com/story/news/crime/2023/09/21/death-row-inmate-anthony-sanchez-executed-thursday-at-ok-penitentiary/70919519007/