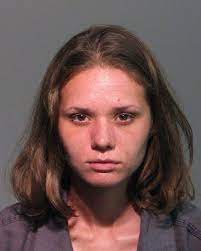 Courtney Schulhoff was a sixteen year old teen killer from Florida who would murder her father by beating her to death with a baseball bat
According to court documents Courtney Schulhoff would tell her boyfriend Michael Morin, 21, that her father abused her on a regular basis. The two would go to her father's apartment where he, Stephen Schulhoff, would be beaten to death with a baseball bat
Courtney Schulhoff and Michael Morin would be arrested and they quickly turned on each other with Courtney telling police when she returned to her father's apartment he was dead and Morin was covered in blood. Morin would say he attempted to talk Courtney out of the murder and he had a black out moment
Courtney Schulhoff would be convicted and she would attempt to take full responsibility for the murder saying that Michael Morin had nothing to do with it. No one believed her and Morin would also be convicted of murder
Courtney Schulhoff would be sentenced to life in prison without parole however she would later receive a sentence reduction to forty years making her eligible for parole in 2038
Courtney Schulhoff Now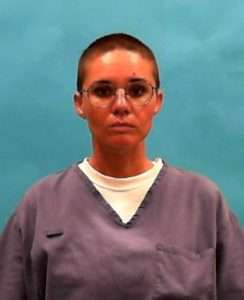 | | |
| --- | --- |
| DC Number: | 154495 |
| Name: | SCHULHOFF, COURTNEY C |
| Race: | WHITE |
| Sex: | FEMALE |
| Birth Date: | 12/27/1987 |
| Initial Receipt Date: | 11/16/2006 |
| Current Facility: | LOWELL ANNEX |
| Current Custody: | CLOSE |
| Current Release Date: | 09/02/2038 |
Courtney Schulhoff News
An Altamonte Springs woman who was initially sentenced to life in prison for helping murder her father with a baseball bat in February 2004, was given a reduced sentence Thursday: 40 years.
Courtney Schulhoff was 16 when she told her boyfriend she wanted her father dead; then, while her father was asleep, placed a baseball bat outside his bedroom door. Minutes later, the boyfriend, Michael Lawrence Morin Jr., picked up the bat, went inside and used it to beat Steven Schulhoff, 48, to death in his bed.
Morin, now 33, and Schulhoff were convicted at separate trials in Sanford and each was sentenced to life in prison.
Morin was 20 at the time.
She was prosecuted as an adult and was sentenced to life in prison without the possibility of parole.
The U.S. Supreme Court has since ruled that sending underage offenders to prison for life with no prospect for release amounts to cruel and unusual punishment and, therefore, is unconstitutional.
That was the reason for Thursday's resentencing.
According to evidence at Schulhoff's trial, her father didn't want her dating Morin, a homeless, out-of-work car thief.
That didn't keep them apart, though. Morin would slip into the Schulhoffs' apartment through her bedroom window at night.
Courtney Schulhoff, now 29, also was angry that her father had cut off her access to credit cards.
One witness told jurors that he had heard the two talking about killing Steven Schulhoff months before the Feb. 10, 2004, attack.
Morin told police that he grabbed the aluminum bat and stepped into Steven Schulhoff's bedroom but blacked out after that. The next thing he remembered, he told them, was standing there with the victim's blood on his clothing.
Courtney Schulhoff was convicted first; when Morin went on trial, prosecutors were seeking the death penalty. She took the witness stand and claimed that she, alone, killed her father. Jurors did not believe her.
Schulhoff has been in state prison since 2006 but was returned to the Seminole County Jail for Thursday's hearing.
https://digitaledition.orlandosentinel.com/tribune/article_popover.aspx?guid=0b79ba84-6651-43cc-8551-d499f31f97f9
Courtney Schulhoff Video