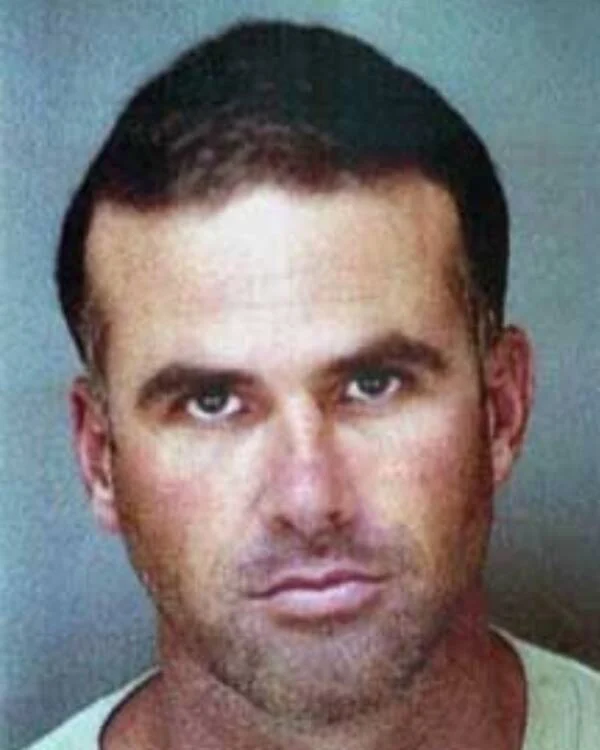 Cary Stayner is a serial killer who was sentenced to death by the State of California for four murders. Stayner was known as the Yosemite Killer
According to court documents Cary Stayner was the younger brother of Steven Stayner who was kidnapped by sex offender Kenneth Parnell and kept hostage for seven years. Cary would tell therapists that he felt ignored by his family during the time of his brothers disappearance. When Steven Stayner was finally back home Cary would complain his parents focused on his brother and ignored him
Cary Stayner would get a job as a handyman at the Cedar Lodge motel in El Portal, California which is located outside of Yosemite National Park. Between February and July 1999 Stayner would murder four people including two teenagers
Cary Stayner killing spree would begin with 42-year-old Carole Evon Sund and 16-year-old Argentine exchange student Silvina Pelosso. The bodies of the two victims would be found in the trunk of Sund vehicle which had been torched. The police would receive a map where they would located the third victim 15-year-old Juliana "Juli" Sund
Cary Stayner would then murder Joie Ruth Armstrong. Stayner would be seen leaving the scene by witnesses and soon became the prime suspect. When he was arrested Stayner would confess to the four murders
Cary Stayner would be convicted and sentenced to death
Cary Stayner Videos
Cary Stayner Now
STAYNER, CARY ANTHONY
CDCR Number
T75166
Age
62
Admission Date
12/12/2002
Current Location
San Quentin State Prison
Location Link
Directions
Parole Eligible Date (Month/Year)
CONDEMNED
Cary Stayner Case
A jury in San Jose convicted a motel handyman Monday of murdering three Yosemite tourists, a crime that sent a wave of fear rippling through the state's forested outback in 1999.
Cary Stayner, 41, could face the death penalty after being convicted of slaying Carole Sund of Eureka, her 15-year-old daughter, Juli, and Silvina Pelosso, 16, a family friend visiting from Argentina.
The jury returned its verdict after less than six hours of deliberation over two days.
They found Stayner guilty on three counts of first-degree murder, a charge of kidnapping and five additional allegations that the murders were committed during other felonies such as burglary and attempted rape.
Those special-circumstances verdicts make Stayner eligible for the death penalty. But first, the jury will be asked to consider whether Stayner was insane at the time of the killings.
Defense lawyers conceded that Stayner killed the three tourists. But they said he was insane during the slayings and asked that he be convicted of second-degree murder, which would keep him off San Quentin's death row.
Families of the victims expressed relief over the verdicts and hope that the jury will determine that Stayner should be executed.
"It's an appropriate end to this terrible crime," said Carole Carrington, whose daughter and granddaughter were slain. "He did such unspeakable things to the girls."
Her husband, Francis, said Stayner's methodical pursuit of his victims undercuts arguments that he was insane and should be spared death.
"It's just too horrendous," he said, "for this to conclude in any other way."
Prosecutors used Stayner's statements to investigators as the centerpiece of their case during the six-week trial.
They played more than two hours of his taped confession, including a chilling description of how he used the ruse of a leaking pipe to get into the motel room of his victims.
Stayner, who has pleaded innocent by reason of insanity, plugged his ears with his fingers while the taped confession played.
But the trial was dominated by psychiatric evidence, as defense attorneys tried to convince jurors that Stayner hadn't developed the forethought and intent needed to justify a first-degree murder conviction.
A parade of mental health professionals detailed a disturbing childhood and family tree littered with cases of mental illness.
The Sunds and Pelosso went missing in February 1999 from their room at the rustic Cedar Lodge in El Portal, a tiny community nestled in a valley outside Yosemite National Park.
One of the biggest manhunts in state history ended four weeks later and a county away when the torched hulk of their rental car was discovered on a forest logging road with two of the women's charred remains in the trunk.
An anonymous note–Stayner later admitted to dispatching it, even asking someone else to lick the stamp–led authorities a week later to the shore of a nearby lake, where they found the nude body of Juli Sund, her neck sliced open.
Initially, the FBI focused on a group of methamphetamine addicts in Modesto, and by summer felt solid enough about the case to publicly announce that it was safe again to return to the woods. That backfired.
Five months after the tourists went missing, Joie Ruth Armstrong, 26, became Stayner's fourth victim. Her beheaded body was found near the Yosemite naturalist's cabin in a remote corner of the park in July 1999.
Within days of the gruesome killing, authorities caught up with Stayner. He was charged with a federal crime because Armstrong's murder took place in the national park. He pleaded guilty to avoid the death penalty and received a life term in prison.
But state prosecutors refused to budge in the case of the tourists, which was tried in Superior Court because the killings occurred outside the national park.
Because of pretrial publicity in the Sierra foothills, the trial was moved from Mariposa County to San Jose.
Prosecutors took about seven days to lay out their case in exhaustive physical detail, calling 30 witnesses.
George Williamson, the lead prosecutor in the case, described Stayner as a methodical killer who carefully hatched a plan to hunt down young women like prey, sexually assault them and then kill. Stayner, he noted, even left wet towels in the motel room to make it look as if the three women had showered and left, hardly the moves of a sullied mind.
During the trial, the defense team conceded from the beginning that Stayner had killed the three tourists. But they focused on Stayner's mental health.
Defense attorney Marcia Morrissey argued during the trial that Stayner had kept his mental disorders in check for decades, but eventually succumbed to inner demons in the months before the Yosemite slayings. His mind, Morrissey said in court, had "broken down."
Psychiatrists who examined Cary Stayner said he had experienced vivid imagery of sex and violence since an early age. His family tree is littered with relatives suffering from mental illnesses, including depression and pedophilia, they argued.
Events also helped propel Cary Stayner.
His younger brother, Steven, was abducted at age 7 by a pedophile and held as a sex slave for seven years before escaping with a young boy. Steven Stayner later died in a motorcycle accident.
As an adult, Cary Stayner had a fixation with Bigfoot and the apocalyptic prophesies of the 16th Century astrologer Nostradamus. Stayner also repeatedly had nightmares of being pursued by disembodied heads.
Experts also testified that Stayner's brain may have been damaged when his mother fell during a softball game while pregnant. Stayner, they said, has a visibly misshapen head.
One neuropsychiatrist testified that his brain was probably damaged in a region that controls emotional impulses.
Williamson countered during closing arguments that the mental illness defense was an attempt to "blow smoke" and distract jurors from overwhelming evidence.
https://www.latimes.com/archives/la-xpm-2002-aug-27-me-stayner27-story.html