David Mason was a serial killer who was executed by the State of California for the murders of four elderly women and a prison murder
According to court documents David Mason would murder four elderly woman between March to December 1980. After being arrested Mason would murder a cellmate in 1982
David Mason would be convicted and sentenced to death
David Mason would be executed by way of the gas chamber on August 24 1993
David Mason Photos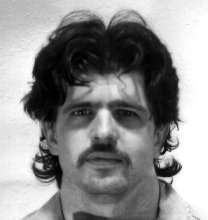 David Mason Case
Mason beat, strangled and robbed four elderly victims within a nine-month period. While being held in county jail awaiting trial, Mason killed his cellmate. In addition, Mason was wanted in Butte County for shooting and killing his male lover while the victim was sleeping.
Victim #1: 73-year-old female
The victim knew Mason for several years. She had employed him for odd jobs and even had invited him into her apartment and showed him her alarm system, including panic buttons. On March 6, 1980, Mason took advantage of his position of trust, entered her home, choked her when she tried to escape to activate the alarm, robbed her, tied her up, beat and strangled her to death.
Victim #2: 75-year-old male
On August 18, 1980, Mason beat, strangled and robbed the victim whom he may have known previously.
Victim #3: 72-year-old female
On November 11, 1980, Mason strangled the victim and beat her over the head with a crescent wrench. Her vaginal tissue was cut and bruised.
Victim #4: 75-year-old female
On December 6, 1980, Mason beat, strangled and robbed the victim who had bruises and cuts over most of her body. Her clothes were partially ripped off.
Victim #5: Male cellmate at Alameda County Jail
With help from another inmate, Mason beat and garotted his cellmate to death with a knotted towel on May 9, 1982. He then hung the victim from a heavy shower rod in an attempt to make the murder look like a suicide.
Mason confessed to his crimes in a tape recording, "David Mason-Epitaph," which he gave to his parents. When questioned by the police, Mason also confessed, providing details of the crimes that were known only to investigators. Mason later recanted his confessions and claimed he confessed because of his desire to die after his lover was murdered.
Then in March 1993, Mason asked the court to allow him to substitute his counsel and indicated he wished to discontinue any appeals filed in his behalf. The court ordered a hearing to determine his mental ability to make an informed decision. After reviewing statements from court-appointed psychiatrists, the judge ruled in Mason's behalf. In June 1993, the case was returned to the Alameda County Superior Court who issued the execution order for August 24, 1993 the date requested by Mason.
Inmate Mason was executed August 24, 1993 in the gas chamber at San Quentin State Prison. He was the first condemned inmate to voluntarily waive his appeals on a federal level. The execution was scheduled for 12:01 a.m. At two minutes before midnight, a federal judge called the prison to verify that Mason's attorney was present should Mason wish to stop the proceedings.
At 12:05 a.m. Mason was escorted onto the chamber. At 12:08 a.m. Warden Daniel Vasquez stepped into the chamber, pointed out the location of Mason's attorney in the witness area, and asked Mason if he had changed his mind and wished to stop the proceedings.
According to Warden Vasquez, Mason said, "No Warden, I want to proceed; thank you Warden." At 12:09 a.m. the lethal gas was introduced into the chamber. Mason was pronounced dead at 12:23 a.m.
Mason spent his last day visiting with family members. At approximately 6:00 p.m. he was escorted to the death watch cell. Mason was given unlimited use of the telephone to converse with his family members. Mason refused any last meal, requesting only ice water while in the death watch cell. Mason told the warden that he had no final words to impart.
https://www.cdcr.ca.gov/capital-punishment/inmates-executed-1978-to-present/david-edwin-mason/