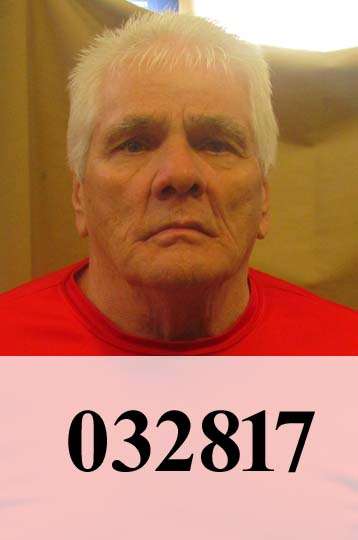 David Matthews was sentenced to death by the State of Kentucky for a double murder
According to court documents David Matthews would murder his estranged wife and mother in law before robbing their home: Mary Matthews and Magdalene Cruse
David Matthews would be arrested, convicted and sentenced to death
David Matthews Photos
David Matthews Now
Name:
MATTHEWS, DAVID EUGENE
Active Inmate
DEATH ROW
PID # / DOC #:
209740 / 032817
Institution Start Date:
11/22/1982
Expected Time To Serve (TTS):
DEATH SENTENCE
Classification:
Maximum
Minimum Expiration of Sentence Date (Good Time Release Date): ?
DEATH SENTENCE
Parole Eligibility Date:
Maximum Expiration of Sentence Date:
DEATH SENTENCE
Location:
Kentucky State Penitentiary
David Matthews Case
Matthews and his wife, Marlene, had been married for about two and a half years before the murders. During the last year their marriage had undergone repeated periods of separation, during which Matthews lived with his mother. These separations were marked by extreme hostility, and Marlene often swore out criminal warrants against her husband for harassment.
In the five week period immediately before the murders occurred, Marlene had procured two separate warrants against Matthews. The first charged him with sexual abuse of his step-daughter, Marlene's six year old daughter. The second charged him with burglary by breaking into Marlene's residence. Matthews had been arrested on the first warrant and released under a court order forbidding him further contact with Marlene. He was not served with the burglary warrant until after the crimes at issue had occurred.
During the early morning hours of June 29, 1981, the victims were murdered in separate rooms at the home occupied by Marlene and her daughter. The house was rented from Marlene's family. Both victims were shot with a .22 caliber revolver fired from no more than eighteen inches away. Apparently Marlene died almost immediately. Marlene's father, Lawrence Cruse, came over the next morning and discovered her mother still alive, but mortally wounded. She had been shot in the head. He also found his daughter who had been shot twice, once in the chest and once in the back. Cruse found the side door screen had been cut and the glass broken, and a pocketknife on the steps.
Appellant did not testify at trial. The evidence that he had broken into the house and that he was responsible for the shootings, however, was both overwhelming and uncontradicted. Defense counsel conceded from the outset of the trial that the appellant killed the two victims. His defense consisted of presenting evidence that he was acting under the influence of extreme emotional disturbance at the time, so that it was manslaughter, not murder.
To establish extreme emotional disturbance, appellant relied on the combined effect of testimony from a number of people about the long history of significant marital strife. Appellant also introduced testimony from a psychiatrist to show that, at the time of the homicides, he was suffering from an adjustment disorder, designated "a temporary emotional and behavioral disturbance" causing temporary impairment of judgment, poor self-control and diminished awareness.
In the account of the events on the night of the murder given by the appellant to the psychiatrist, the appellant said that he broke into his wife's home at about 1:00 or 2:00 a.m. He found his mother-in-law in bed and shot her. She was left mortally wounded. He then went into the next room, had sexual relations one or two times with his wife, stayed with her until about 6:00 a.m., and shot and killed her. He shot his wife twice because he thought he had missed the first time.
https://law.justia.com/cases/kentucky/supreme-court/1985/709-s-w-2d-414-1.html