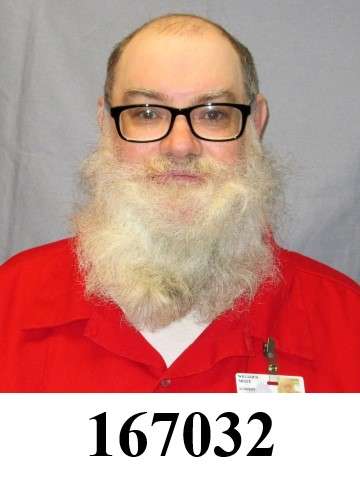 William Meece was sentenced to death by the State of Kentucky for a triple murder
According to court documents William Meece would break into a home and murder Joseph and Elizabeth Wellnitz and their son, Dennis Wellnitz. Meece would tell police that the murders were planned by Meg Wellnitz Appleton in order to get her inheritance early
Meg Wellnitz Appleton would commit suicide in prison
William Meece would be arrested, convicted and sentenced to death
William Meece Photos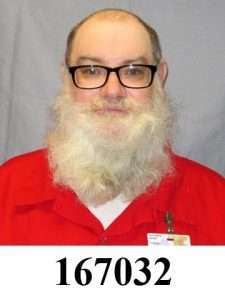 William Meece Now
Name:
MEECE, WILLIAM HARRY
Active Inmate
DEATH ROW
PID # / DOC #:
62473 / 167032
Institution Start Date:
7/29/2003
Expected Time To Serve (TTS):
DEATH SENTENCE
Classification:
Maximum
Minimum Expiration of Sentence Date (Good Time Release Date): ?
DEATH SENTENCE
Parole Eligibility Date:
DEATH SENTENCE
Maximum Expiration of Sentence Date:
DEATH SENTENCE
Location:
Kentucky State Penitentiary
William Meece Case
A woman who admitted plotting to kill her parents and brother in one of Adair County's most notorious murders was found dead in her jail cell Wednesday.
The death of Meg Wellnitz Appleton is being investigated as a suicide, said Lisa Lamb, spokeswoman for the Kentucky Department of Corrections.
Appleton was being held at the state's prison for female offenders at Pewee Valley. Staff members found her about 7 a.m. Wednesday.
The Department of Corrections did not release details about the method of her death. State police are investigating.
Appleton pleaded guilty in 2005 in the murders of her adoptive parents, Joseph and Beth Wellnitz, and her brother Dennis Wellnitz.
Joseph Wellnitz, 50, was a well-known veterinarian; his wife, who was 40, helped in the clinic. Dennis Wellnitz, 20, was attending college.
An accomplice, William Harry Meece, was convicted of sneaking into the Wellnitz's home outside Columbia and shooting all three victims more than once, reloading to finish off Dennis Wellnitz.
The murders happened in February 1993. State police doggedly pursued the case for a decade, finally getting a break when Meece's ex-wife agreed to provide information.
Money was the motive in the crime. Appleton got $300,000 in insurance after her parents were killed, and Meece expected to get a share, the prosecutor said.
Meece had worked as a cab driver and landscaper in Lexington and had attended the University of Kentucky, where he and Appleton met.
Appleton was serving a sentence of at least 25 years without parole.
Meece claimed he had nothing to do with the killings. A jury convicted him in less than two hours, however, and the judge sent him to Death Row.
He continues to fight the conviction and sentence.
https://www.kentucky.com/news/state/kentucky/article44471388.html