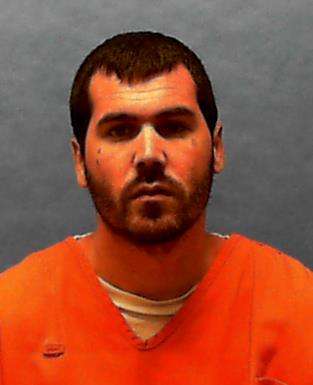 David Sparre was sentenced to death by the State of Florida for the murder of Tiara Pool
According to court documents David Sparre would meet Tiara Pool through Craiglist. Soon after the two met in person Sparre would stab the woman to death.
David Sparre would be arrested, convicted and sentenced to death
David Sparre Photos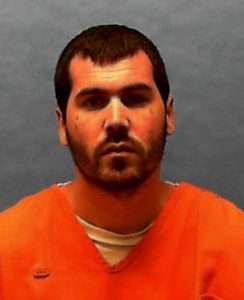 David Sparre Now
| | |
| --- | --- |
| DC Number: | J46231 |
| Name: | SPARRE, DAVID K |
| Race: | WHITE |
| Sex: | MALE |
| Birth Date: | 07/07/1991 |
| Initial Receipt Date: | 04/02/2012 |
| Current Facility: | UNION C.I. |
| Current Custody: | MAXIMUM |
| Current Release Date: | DEATH SENTENCE |
David Sparre Case
A Jacksonville man who killed a Navy wife after answering her personal ad on Craigslist may end up changing the way death-penalty cases are defended in Florida.
The Florida Times-Union reports that lawyers for David Kelsey Sparre are asking the Florida Supreme Court to throw out his death sentence for the murder of 21-year-old Tiara Pool. Her body was found with an estimated 89 slashes inside her apartment in July 2010.
The justices are scheduled to hear the case Tuesday.
Sparre arranged to meet Pool while her husband was deployed at sea. Sparre later told police and the mother of his child that he killed Pool for the "rush."
"After she quit fighting, I tilted her head and sliced her throat," Sparre wrote in the letter to the mother of his daughter.
Sparre wrote, "I want to tell you the truth about why I killed that girl," then explained that he planned the killing for a week, looking for a victim in Jacksonville.
In court filings Sparre's public defender argues that Circuit Judge Elizabeth Senterfitt was wrong to sentence Sparre to death without allowing evidence to be presented on his mental-health and substance-abuse issues.
Sparre told his lawyers he didn't want to mount a defense. But Assistant Public Defender Nada Carey said that when death-penalty defendants refuse to defend themselves, the state still has an obligation to consider factors that would justify life in prison without parole instead of Death Row.
"A sentence of death resulting from anything less than a full airing of the relevant facts in mitigation does not meet the constitutional standards of reliability recognized by this court," Carey said in court filings.
At a death-penalty hearing prior to sentencing in 2012, Chief Assistant Public Defender Refik Eler, who defended Sparre at trial, had planned to introduce evidence that he was mentally unbalanced and had been abusing drugs and alcohol since he was 11.
But Sparre instructed Eler not to present any evidence on his behalf. With no defense, and friends and family of Pool testifying for the prosecution during the hearing, the jury that convicted Sparre unanimously recommended he get death and Senterfitt followed its recommendation.
The Supreme Court should send Sparre back for a resentencing and require the appointment of special counsel to present mitigating evidence in cases where a defendant does not contest the death penalty, Carey said.
Assistant Attorney General Charmaine Millsaps argued that the idea of appointing a special counsel every time death-penalty defendants refuse to defend themselves is impractical.
"The source of most mitigation is the defendant himself and he will refuse to assist special counsel," Millsaps said in court filings.
Defendants also have a right to choose their own defense, and appointing special counsel would violate that right, Millsaps said.

https://www.nbcmiami.com/news/local/man-convicted-of-killing-a-navy-wife-after-answering-personal-ad-appeals-death-sentence/2013895/