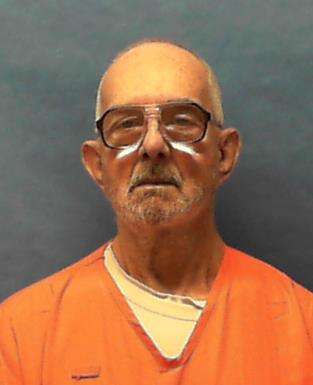 Dusty Spencer would be sentenced to death by the State of Florida for the murder of Karen Spencer
According to court documents Dusty Spencer would get into an argument with his wife Karen Spencer that turned violent. Dusty would be arrested for domestic violence. While in jail he would call and threaten Karen. A few weeks later Dusty would murder Karen Spencer
Dusty Spencer would be arrested, convicted and sentenced to death
Dusty Spencer Photos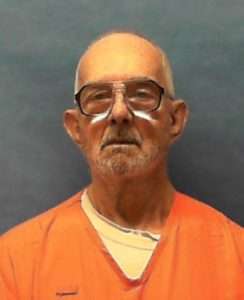 Dusty Spencer Now
| | |
| --- | --- |
| DC Number: | 321031 |
| Name: | SPENCER, DUSTY R |
| Race: | WHITE |
| Sex: | MALE |
| Birth Date: | 02/13/1952 |
| Initial Receipt Date: | 01/04/1993 |
| Current Facility: | UNION C.I. |
| Current Custody: | MAXIMUM |
| Current Release Date: | DEATH SENTENCE |
Dusty Spencer Case
In early December 1991, Karen asked Spencer to move out of their home.   On December 10, 1991, Spencer and Karen had an argument about money Spencer claimed that Karen had withdrawn from the bank account of their painting business.   During the argument, Spencer choked Karen, hit Karen, and then threatened to kill her.   Karen reported this incident to the police, which resulted in Spencer's arrest.   According to another report Karen filed with the police, Spencer called her from jail the day after his arrest and threatened to kill her as soon as he was released.
Karen asked Dusty Spencer to return to their home, where her teenage son and Spencer's step-son Timothy Johnson also resided, during the December holidays for four or five days.   However, she asked him to leave again, which he did, a few days after Christmas.   Spencer went out drinking with his friends on New Year's day, and he told one of them that he should take Karen out on their boat and throw her overboard.   Two days later Spencer spoke again with his friend.   This time Spencer told him that Karen refused to go out on the boat with him.
In the early morning of January 4, 1992, Dusty Spencer again returned to Karen's home, and he began arguing with her and physically beating her in her bedroom.   Timothy was awakened by his mother's screams, and, when he ran to his mother's bedroom, he saw Spencer holding Karen down on the bed and punching her in the face with his fist.   When Timothy attempted to help his mother, Spencer grabbed a clothes iron and struck Timothy in the head with it repeatedly.   Spencer told Timothy, "You're next;  I don't want any witnesses."   Timothy fled to his bedroom and attempted to call the police, but Spencer followed him into the room and yanked the telephone out of the wall.   Spencer continued to strike Timothy in the face with the clothes iron despite Timothy's pleas for him to stop.   Spencer added that he was going to ruin his mother's life the way she had ruined his.   Spencer then fled the house.
During the altercation between Dusty Spencer and Timothy, Karen was able to escape and took refuge in a neighbor's home.   Timothy and Karen were taken to the hospital, where they were treated for their injuries.   While there, Karen told her treating physician that Spencer had hit her with a clothes iron, and, at Spencer's trial, the physician testified that Karen's wounds were consistent with strikes from a clothes iron.   Karen and Timothy also filed statements with the police on the day of their attack.
In the early morning of January 18, 1992, Dusty Spencer returned still again to Karen's home.   Timothy was again awakened by his mother's screams.   Timothy ran out of his room, and, after not finding his mother in her bedroom, he grabbed the rifle she kept there and ran out the front door and around the side of the house.   Once he turned the corner of the house, he saw Karen in the backyard laying on the ground, as Spencer kneeled on top of her and repeatedly hit her in the head with a brick while she screamed.   Timothy saw his mother's face covered in blood.   Timothy tried to shoot Spencer with the rifle, but it misfired, and, instead, ran at him and hit Spencer in the head with the plastic butt of the rifle, which shattered on impact.   Spencer then stood up, lifted Karen's nightgown, told her to "show your boy your pussy," and then slapped her head against the concrete wall of the house, as she begged Spencer to stop.   Timothy attempted to pick up his mother and carry her away, but Spencer threatened him with a knife.   Timothy set his mother down, grabbed the rifle, and ran to the neighbor's house for help while yelling for someone to call 911.
When the police arrived at the scene, Karen was dead.   In addition to suffering blunt force trauma to the back of her head, she had been cut on the face, the hand, and the arms, and had been stabbed four or five times in the chest with a knife.   A medical examiner testified that her death was caused by blood loss from two stab wounds to the heart and to the lung, and that the cuts on her hand and arm were defensive wounds.   The medical examiner also testified that all of the wounds occurred while Karen was alive and that she had probably lived for ten to fifteen minutes after being stabbed repeatedly in the chest.   According to the medical examiner, Karen sustained three impacts to the back of her head consistent with her head having been hit against a concrete wall.
Dusty Spencer was charged with four counts:  first-degree premeditated murder and aggravated assault for the January 18th attack of Karen and Timothy, and attempted murder and aggravated battery for the January 4th attack on Karen and Timothy.   The jury convicted him of first-degree murder, aggravated assault, the lesser-included offense of attempted second-degree murder, and aggravated battery.   It recommended that Spencer receive the death sentence for the first-degree murder conviction by a vote of seven-to-five.   The trial judge followed the jury's recommendation and imposed the death penalty.   In addition, Spencer was sentenced to five years for aggravated assault, fifteen years for attempted second-degree murder, and fifteen years for aggravated battery, all to run consecutively.