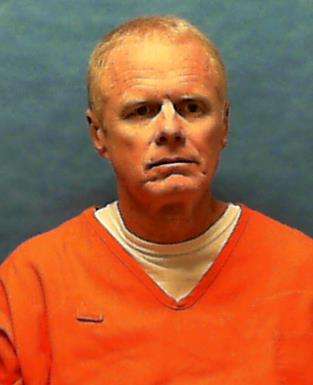 Steven Stein was sentenced to death by the State of Florida for two murders
According to court documents Steven Stein would rob a restaurant in which he would shoot and kill two people: Dennis Saunders and Bobby Hood, during the robbery
Steven Stein would be arrested, convicted and sentenced to death
Steven Stein Photos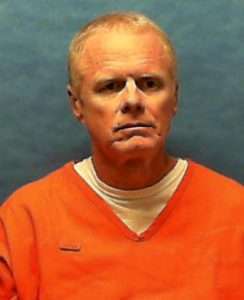 Steven Stein Now
| | |
| --- | --- |
| DC Number: | 122551 |
| Name: | STEIN, STEVEN E |
| Race: | WHITE |
| Sex: | MALE |
| Birth Date: | 03/06/1968 |
| Initial Receipt Date: | 07/23/1991 |
| Current Facility: | UNION C.I. |
| Current Custody: | MAXIMUM |
| Current Release Date: | DEATH SENTENCE |
Steven Stein Case
Steven Stein was convicted and sentenced to death for the murders of Dennis Saunders and Bobby Hood.
On 01/20/91, Dennis Saunders and Bobby Hood, shift supervisors at the Edgewood Avenue Pizza Hut, were shot to death in the store. Saunders was shot four times and Hood was shot five times. A sum of $980 also was taken from the restaurant. The bodies of Saunders and Hood were found the next day in the men's bathroom of the Pizza Hut.
Ronald Burroughs, an employee, had left the restaurant shortly after 11 p.m. He testified that two customers were still inside when he left. Burroughs identified the customers as Steven Stein and Marc Christmas, the co-defendant. Stein was a Pizza Hut employee and Christmas was a former employee of Pizza Hut. The police also found Christmas's fingerprint on the unpaid guest check.
Kyle White, the roommate of Stein and Christmas, testified that Stein and Christmas had discussed how to rob a Pizza Hut restaurant.
On 01/20/91, Stein and Christmas left the apartment about 9:30 p.m. with a rifle and claimed they were going to see Christmas's father about selling it. Christmas' father, however, testified that Stein nor Christmas came to see him that night. Stein and Christmas were back home by 11:45 p.m.
After being arrested, Stein gave a statement to the police. Stein waived his rights and said that he wanted to talk about the crime. Stein admitted to being part of the robbery and said that it had "gone bad." He never admitted to shooting either Saunders or Hood.