Edward Fitzgerald was executed by the State of Virginia for the murder of Patricia Cubbage
According to court documents Edward Fitzgerald and an accomplice would abduct Patricia Cubbage. The woman would be sexually assaulted, tortured and hit nearly two hundred times with a machete
Edward Fitzgerald would be arrested, convicted and sentenced to death
Edward Fitzgerald would be executed by way of the electric chair on July 23 1992
Edward Fitzgerald Photos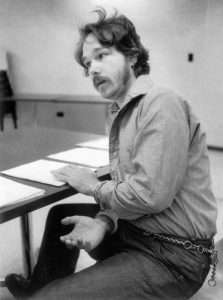 Edward Fitzgerald Case
Edward B. Fitzgerald Sr. was put to death in Virginia's electric chair tonight for raping and repeatedly stabbing a woman, then leaving her in the woods to bleed to death.
Fitzgerald, 34, was pronounced dead at 11:12 p.m., said Wayne Brown, operations officer at the Greensville Correctional Center. There were no complications and Fitzgerald had no last words, Brown said.
Unlike many executions in which condemned men proclaim their innocence and pursue appeals until the end, Fitzgerald seemed resigned to his fate.
Fitzgerald said he was prepared to die for the 1980 murder of Patricia D. Cubbage. "I told my lawyers I didn't want them to even look at filing any legal appeal unless it was something that was going to work," Fitzgerald said Wednesday.
He said he did not want to walk to the electric chair in uncertainty while awaiting a court's response to a long-shot appeal
Gov. L. Douglas Wilder refused to grant clemency Tuesday.
Cotheo Kingma, a freelance journalist who visited Fitzgerald shortly before the execution, said the condemned man had just spoken with his attorneys and was prepared to die.
"I'm holding up pretty good . . . have fun and I'll see you in the next life," Fitzgerald told Kingma, who is writing a book about the case.
Fitzgerald was "relaxed but scared" as he ate his last meal of pizza, Kingma said.
Fitzgerald was led into the execution room at 11:01 and immediately was seated. Two chaplains accompanied him. One held Fitzgerald's hand as prison employees strapped him into the chair.
Before the first surge of current, Fitzgerald raised the first two fingers on both hands as if in a peace symbol, but he did not speak.
Fitzgerald was convicted in 1981 of raping and murdering Cubbage, 22, in suburban Richmond. She was hacked with a machete and knife at least 184 times and had a tic-tac-toe design carved on her body when she was found in a wooded area of Chesterfield County
Fitzgerald maintained he was high on drugs and alcohol the night of the slaying and remembered none of it. No clear motive was established.
Fitzgerald's visitors today also included two brothers and his girlfriend, Michelle Pope.
A small group of death penalty opponents gathered tonight outside the prison.
Mary Allen, 56, of Norfolk, who has corresponded with Fitzgerald for more than a year, said Virginia's use of the death penalty has gotten "out of hand" this year. Allen said six executions are to be carried out in the state in 1992, compared with the previous average of one a year.
As 10 people protesting the death penalty sang "Amazing Grace" behind her, Allen described Fitzgerald as a kind and gentle person who should not be put to death.
Fitzgerald became the 15th person executed in Virginia and the 178th nationwide since the 1976 U.S. Supreme Court ruling allowing states to resume use of the death penalty.
https://www.washingtonpost.com/archive/local/1992/07/24/murderer-rapist-edward-fitzgerald-executed-in-va/55f2a64b-843f-450d-ac27-0efd1e1acf8e/