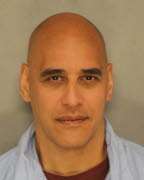 Francis Harris was sentenced to death by the State of Pennsylvania for the murder of Daryl Martin
According to court documents Francis Harris girlfriend would lure Daryl Martin to a restaurant where he was attacked by Harris who would end the beating by slitting his throat. Daryl Martin was due to testify against Harris in court
Francis Harris would be arrested, convicted and sentenced to death
Francis Harris Photos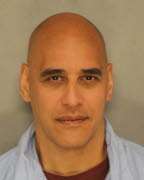 Francis Harris Now
Parole Number: DL0556
Age: 56
Date of Birth: 02/11/1967
Race/Ethnicity: WHITE
Height: 6′ 04″
Gender: MALE
Citizenship: USA
Complexion: LIGHT
Current Location: PHOENIX
Permanent Location: PHOENIX
Committing County: LANCASTER
Francis Harris Case
Francis B. Harris, 37, is scheduled to die by lethal injection on May 13.
He was convicted in 1997 of killing Daryl Martin, 22, of Lancaster, to prevent Martin from testifying in an assault case
"This was a premeditated and extremely brutal murder," said Lancaster County District Attorney Donald Totaro.
"There are not too many cases where a jury comes back with a sentence of death, and this is one of the few we've seen in Lancaster County."
The state Supreme Court turned down Harris' appeal in November 2002, and late last year the U.S. Supreme Court declined to review the case.
According to testimony during Harris' trial, his girlfriend, Kimberly Kistler, telephoned Martin on Nov. 3, 1996, at the request of Harris.
Kistler arranged to meet Martin at the Tobias S. Frogg restaurant, 1766 Columbia Ave.
Harris and Kistler went to the restaurant, waited for Martin and watched as Martin went inside. Harris then slashed a tire on Martin's car.
When Martin left the restaurant, he pulled into the parking lot of the former Dunkin Donuts next to Tobias S. Frogg to fix the flat.
Harris ambushed and overpowered Martin, cutting his throat with a hunting knife.
About 10 days after the murder, Harris was in Lancaster County Court to plead guilty to assaulting Martin during an altercation outside a Lancaster nightclub in August 1995
Martin was supposed to testify against Harris in the case.
Kistler eventually told police of her involvement in Martin's killing and testified against Harris at his trial
For her role in the killing, Kistler, 32, was convicted of third-degree murder in 1998 and sentenced to 10 to 30 years in prison.
Harris is one of five men on Pennsylvania's death row after being convicted of killings in Lancaster County. The others are Orlando Baez, Robert Zook, Kevin Dowling and Landon May.
Rendell has signed 15 execution warrants since taking office last year.
Since 1995, 282 execution warrants have been signed, and 229 people are currently on death row. Three executions have been carried out over the past nine years, the most recent in July 1999.
Despite Harris' May 13 execution date, Totaro said the signing of a death warrant typically triggers a "lengthy" appeal process. He said he does not expect the execution to be carried out as scheduled.
Totaro said his office planned to contact members of Martin's family Monday to notify them of the signing of Harris' death warrant. He was not certain Monday night if contact had been made.
https://lancasteronline.com/news/witness-killer-gets-date-for-execution/article_8a7ae1b1-05ec-5563-85e2-13a43db60e43.html