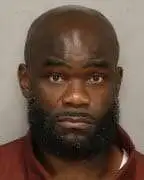 Sheldon Hannibal was sentenced to death by the State of Pennsylvania for the murder of Peter LaCourt
According to court documents Sheldon Hannibal and Peter LaCourt were in an argument over the quality of a gold chain that was sold. Hannibal would force Peter LaCourt to his knees and shot him multiple times
Sheldon Hannibal would be arrested, convicted and sentenced to death
Sheldon Hannibal Photos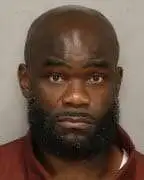 Sheldon Hannibal Now
Parole Number: CG5771
Age: 51
Date of Birth: 01/08/1972
Race/Ethnicity: BLACK
Height: 6′ 00″
Gender: MALE
Citizenship: UNKNOWN
Complexion: DARK
Current Location: PHOENIX
Permanent Location: PHOENIX
Committing County: PHILADELPHIA
Sheldon Hannibal Case
The facts pertinent to the current appeal are that on October 25, 1992, appellant and codefendant, Larry Gregory, following an argument with the victim, Peter LaCourt, about the authenticity of a gold chain, took the chain and pistol-whipped LaCourt. LaCourt attempted to flee but stopped when appellant threatened to shoot him. LaCourt dropped to his knees, put his hands behind his head and appellant shot him six times, killing him. Fifteen-year-old Tanesha Robinson witnessed the robbery and beating, heard the gunshots as she fled the scene, and later gave a statement to police implicating appellant and codefendant. She also testified at their preliminary hearings. On August 4, 1993, however, she and two of her female friends were murdered execution-style (via close-range gunshots to the head) in an apartment located in the same housing development where LaCourt was murdered.
Appellant and codefendant were charged with the murder of LaCourt and were tried together. At trial, two witnesses testified concerning a plot to murder Robinson to prevent her from testifying at trial. Terrence Richardson testified he was present when codefendant and his brother gave two other men a .357 revolver and paid them $2,000 to kill Robinson, directing them to "be fast about it" and "don't leave [any] witnesses." N.T. 3/3/94 at 73. James Buigi testified he shared a prison cell with appellant in the fall of 1993 and appellant confided to him he shot and killed LaCourt during a robbery. Appellant additionally confided to Buigi he told "his friends" he needed Robinson "out of the way" because she was "the only witness that can hurt me in the trial." N.T. 2/28/94 at 122. Appellant told Buigi "my boys are loyal to me. They took care of that for me." Id. Appellant explained to Buigi his boys "found [Robinson] and shot her," and they killed the other females in the apartment because "they [were] not going to leave two witnesses behind [.]" Id. at 123
Appellant testified at trial he did not know LaCourt or remember where he was on the night LaCourt was murdered; he did not have an altercation with LaCourt; he did not take a chain from him; he did not own a gun or shoot LaCourt; he never shared a cell with Buigi and never discussed anything with him. Appellant also presented three character witnesses who testified to his reputation as a peaceful, law-abiding citizen. The witnesses were cross-examined regarding their knowledge of appellant's criminal record.
The jury convicted appellant and codefendant of first-degree murder