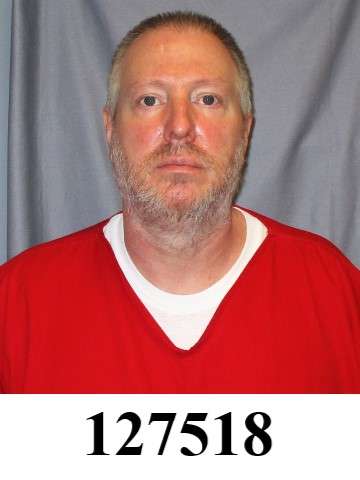 Fred Furnish was sentenced to death by the State of Kentucky for the murder of Ramona Jean Williamson
According to court documents Fred Furnish would break into the home of sixty six year old Ramona Jean Williamson. The woman would be strangled before Furnish stole a number of items from her home
Fred Furnish would be arrested, convicted and sentenced to death
Fred Furnish Photos
Fred Furnish Now
Name:
FURNISH, FRED
Active Inmate
DEATH ROW
PID # / DOC #:
219712 / 127518
Institution Start Date:
7/08/1999
Expected Time To Serve (TTS):
DEATH SENTENCE
Classification:
Maximum
Minimum Expiration of Sentence Date (Good Time Release Date): ?
DEATH SENTENCE
Parole Eligibility Date:
DEATH SENTENCE
Maximum Expiration of Sentence Date:
DEATH SENTENCE
Location:
Kentucky State Penitentiary
Fred Furnish Case
This case arose on June 25, 1998, when a 66-year-old widow was found strangled to death in her Crestview Hills home.   The residence had been ransacked, and jewelry and credit cards were stolen.   During the guilt phase of the trial, the defense conceded that Appellant was "a thief and a burglar" and that he had been at the residence on the day of the murder, but denied the actual killing, claiming that another "mystery person" was the one who murdered the woman.   After a 17-day trial, the jury found Appellant guilty of murder and other offenses including first-degree robbery and first-degree burglary.
Upon direct appeal, this Court affirmed Appellant's conviction for murder and other related crimes but held that the trial court erred in denying Appellant the benefit of a newly enacted statutory provision which authorized a sentence of life without the benefit of probation or parole in capital murder cases.   For that reason, the case was remanded for a new penalty phase where Appellant would be given an instruction on life without possibility of parole.1
At the retrial of the penalty phase, testimony was not received with respect to Appellant's guilt.   A factual narrative, agreed upon by both parties, was read to the jury and certified copies of the convictions were introduced.   The new jury recommended a death sentence.   Appellant waived a presentence investigation report and requested to be sentenced immediately after the victim impact statements were presented to the court.   He was again sentenced to death.