Jason Getsy Executed For Ann Serafino Murder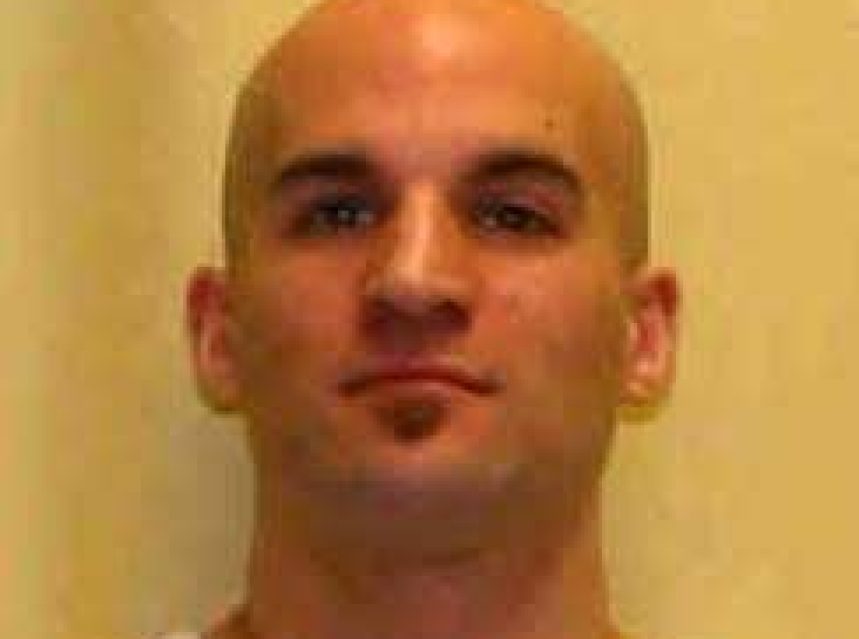 Jason Getsy was executed by the State of Ohio for the murder of Ann Serafino
According to court documents Jason Getsy was paid $5000 to murder Charles Serafino. Getsy would go to the home and shoot Charles multiple times before shooting his mother Ann Serafino. Charles would survive and Ann would not
Jason Getsy would be arrested, convicted and sentenced to death
Jason Getsy would be executed by lethal injection on August 18 2009
Jason Getsy Photos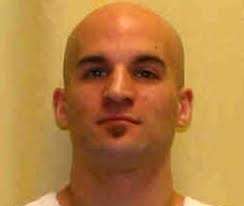 Jason Getsy FAQ

When Was Jason Getsy Executed
Jason Getsy was executed on August 18 2009
Jason Getsy Case
Ohio executes triggerman in murder-for-hire scheme Tuesday, August 18, 2009 10:36 AM Updated: Tuesday, August 18, 2009 11:02 AM LUCASVILLE, Ohio (AP) — Ohio on Tuesday executed the triggerman in a 1995 murder-for-hire scheme that killed a 66-year-old woman and severely injured her son. Jason Getsy, 33, was pronounced dead at 10:29 a.m. in the death chamber at the Southern Ohio Correctional Institution in Lucasville.
Getsy was sentenced to die for fatally shooting Ann Serafino in a crime that targeted her son, Charles Serafino, in a dispute over a lawn care business. Charles Serafino was shot seven times but survived and witnessed Getsy's execution Tuesday.
Getsy briefly addressed Charles Serafino and his sister, Nancy, who also witnessed, telling them it was his earnest prayer that God would grant them peace. "I am sorry," he said. "It is a little word, I know, but it is true." Getsy also said that, even lying where he was, that he was blessed because of God's love.
Nancy and Charles Serafino and a niece of Ann Serafino, Sue Carfangia, sat quietly and watched without speaking. Getsy tilted his head to the left and appeared to smile at his aunt and uncle and spiritual adviser before his eyes closed at about 10:19 a.m. His chest rose and fell three times and then he was still. Warden Phillip Kerns shook Getsy and called his name to see if he was unconscious, as part of prison policy when putting inmates to death. At 10:21 a.m., without explanation, a member of the execution team re-entered the death chamber and checked the shunts on both arms.
Getsy fatally shot Ann Serafino in her home in Hubbard, near Youngstown, on July 7, 1995. Charles Serafino was the intended victim. John Santine, who orchestrated the crime, was in a dispute over ownership of a landscaping business with Charles Serafino and offered Getsy $5,000 to kill him and any witnesses to the crime. Santine was convicted of aggravated murder. Prosecutors said Charles Serafino was lying wounded on the floor when Getsy struck his mother in the head with a revolver, opening a 4-inch gash, and then shot her twice.
Getsy spent Monday night writing letters – he asked for 15 stamped envelopes – making phone calls and reading the Bible. He ate part of his last meal, including rib-eye steak, barbecued buffalo wings and onion rings. He saw visitors on Tuesday morning, including his grandmother and an aunt and uncle, and seemed upbeat and positive, said prisons spokeswoman Julie Walburn.
Getsy, who dropped out of school in the 12th grade, never met his father and was raised by his mother and stepfather. In 1992, he was convicted of negligent homicide in the death of a 14-year-old companion who died playing Russian roulette.
The Ohio Parole Board by a 5-2 vote last month recommended clemency for Getsy because other defendants in the slaying, including Santine, appeared just as guilty but weren't sentenced to die. Gov. Ted Strickland overruled the board last week, saying the sentencing disparity did not by itself justify granting clemency.
Appeals courts previously have questioned Getsy's sentence. A three-judge panel of the 6th U.S. Circuit Court of Appeals overturned his sentence in 2006, saying it was arbitrary. The full 6th Circuit reinstated it in 2007 in an 8-6 ruling. The Ohio Supreme Court also noted the sentencing differences in a 1998 ruling but said that was not enough to spare Getsy.
The U.S. Supreme Court late Monday denied Getsy's request for a stay of execution. His lawyers had said they wanted to challenge Ohio's lethal injection system as unconstitutionally cruel.
http://www.dispatch.com/live/content/local_news/stories/2009/08/18/aexecute.html