John Marek Executed For Adella Marie Simmons Murder
John Marek was executed by the State of Florida for the murder of Adella Marie Simmons
According to court documents John Marek would sexually assault and murder Adella Marie Simmons
John Marek would be arrested, convicted and sentenced to death
John Marek would be executed by lethal injection on August 19 2009
John Marek Photos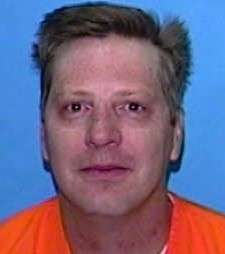 John Marek FAQ
When Was John Marek Executed
John Marek was executed on August 19 2009
John Marek Case
John Richard Marek lay on a table, his arms strapped down with brown leather belts, a white sheet covering his body. He hadn't taken a sedative, but he looked sedate. He had spent the day preparing for this moment — the last of his life.
At 11 a.m. Wednesday, he ate a big meal at the Florida State Prison —a BLT sandwich, berries with whipped cream, french fries, onion rings, Dr Pepper. He met with an Episcopal priest. He spent three hours with his girlfriend, a pen pal who lives in Germany. She was the only visitor he'd had in three years. People who saw him said he was calm.
Adela Simmons would have been 71 now. She would have seen her two daughters graduate from college and get married. She would have welcomed five granddaughters. She could have earned the master's degree she wanted. But there was no chance for that.
On June 17, 1983, Simmons was driving back to her home in Miami from a Clearwater vacation. She was with a friend, Jean Trach. Their car kept stalling on the Florida Turnpike in Palm Beach County.
Marek and a friend, Raymond Wigley, stopped to give them a ride. Simmons, an adventurous, brave woman who once drove alone for eight weeks across the country for a vacation, went with them. Trach stayed behind.
Instead of taking her to a gas station for help, the two men drove 60 miles to Dania, where they raped, tortured and strangled her with a bandana. Her body was found in a beach lifeguard shack.
Simmons was a petite, dark-haired beauty born in Yugoslavia. She left the country after World War II with her family and settled in Venezuela, and she moved to South Florida after getting married. She became a widow at age 37. She raised two daughters, Aileen Simmons Bantau and Vivienne Yao, on her own. She earned a bachelor's degree. She loved working on cars, taking photographs, going to the beach, dancing. She loved traveling. She had been to Europe, Mexico, the Caribbean.
"My mother was vivacious, adventurous and full of life," said her daughter Aileen Simmons Bantau, who didn't attend the execution. "That's how I remember her. I feel like I have relived the event all over again and have been grieving her loss once again. I still feel incredibly sad that my sister and I lost our mother when and how we did."
She didn't feel vengeful. Just justified. "I have absolutely no feelings about John Richard Marek," she said.
Marek, 47, appealed his sentence to the last minute. His defense attorney had argued that it wasn't Marek, but Raymond Wigley, who did the killing. He claimed Wigley told other inmates about it. But Wigley couldn't help him. He had been murdered in prison in 2000 while serving a life sentence for the crimes. His killer also was executed.
Andrei Trach, son of Simmons' friend Jean Trach, attended the execution with his sister, Tanya Trach, and Bantau's husband, Alan Bantau. The waiting had gone on long enough, they said. "That animal was afforded the time to say goodbye to the ones he loved and make peace with his maker," he said. "Ms. Adela Simmons, the victim, was afforded no such luxury."
At 6:20 p.m., Marek mumbled his last words, nose in the air. "Jesus, remember the sinners."
He mouthed the Lord's prayer to himself as chemicals started coursing through his veins. His mouth went slack. His face went pale. He was dead in 13 minutes.
http://www.tampabay.com/news/courts/criminal/florida-executes-man-condemned-for-womans-murder/1029162