Jason Williams Executed For 4 Alabama Murders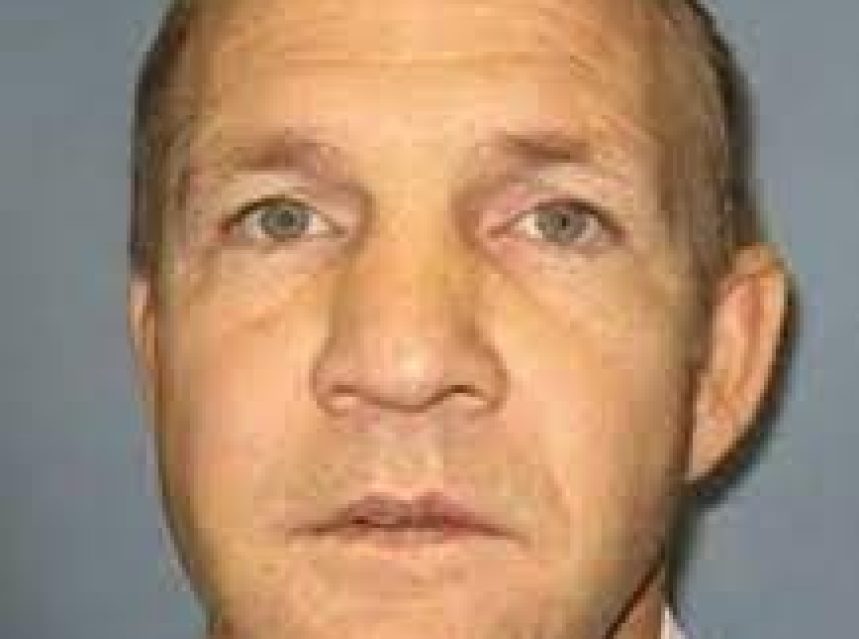 Jason Williams was executed by the State of Alabama for four murders
According to court documents Jason Williams would go back to the family he was living with and murder Gerald Paravicini, 46, Freddie Barber, 50, Linda Barber, 45, and Bryan Barber, 22.
Jason Williams would be arrested, convicted and sentenced to death
Jason Williams would be executed by lethal injection on May 18 2011
Jason Williams Photos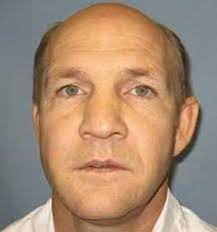 Jason Williams FAQ
When Was Jason Williams Executed
Jason Williams was executed on May 18 2011
Jason Williams Case
Jason Oric Williams smiled at his weeping mother and asked forgiveness for killing four people before he died by lethal injection at 6:19 p.m. today.
Williams, who turned 43 one day earlier, was the first inmate in Alabama to be executed using pentobarbital in the state's three-drug lethal injection. The state was forced to change the drug because of a shortage of sodium thiopental across the U.S.
"I hope that the families of the victims forgive me for what I've done," Williams said as he lay strapped to a bed.
Williams killed four people and injured three others during a shooting rampage in south Mobile County in the early morning hours of Feb. 15, 1992.
Gerald Paravicini, 46, Freddie Barber, 50, Linda Barber, 45, and Bryan Barber, 22, were shot and killed in their homes off Padgett Switch Road about 6 a.m.
Ten family members of the victims — including one man who survived being shot — witnessed the execution at Holman Correctional Facility in Atmore, according to an Alabama Department of Corrections spokesman.
In another viewing room, Williams' mother and aunt looked on after a day of visiting him in prison. A minister who works with death row inmates also sat with the family.
Williams appeared calm as he looked at his mother through a window and smiled. A prison chaplain knelt beside Williams as the pentobarbital, the first of three drugs, was administered. They appeared to pray together for a few minutes before Williams' head dropped to one side. He did not move again.
He was pronounced dead at 6:19 p.m.
Williams made no special request for a final meal from the prison. He ate chicken wings and sandwiches that his family bought from vending machines in a prison visitation area, the spokesman said.
Defense lawyers for Williams challenged the use of pentobarbital in the execution, arguing that it wasn't proven to cease consciousness or otherwise stop the ability to feel pain. His lawyers said that violated the constitutional ban against cruel and unusual punishment.
The U.S. Supreme Court denied his request for a stay of execution minutes before it began.
Williams, then 23, claimed that he had used crack cocaine, LSD, and alcohol in the hours leading up the shooting. He returned about 6 a.m. to the Paravicini's trailer home in Irvington, where he has been temporarily living with the family.
After talking to his estranged wife on the phone, Williams grabbed a .22-caliber rifle and began firing at Paravicini. He then beat Paravicini's wife with the gun and shot her 16-year-old son in the face, according to Press-Register archives. The mother and son survived and later testified in court.
Williams then walked to the Barber family's brick house about 200 yards away. He gunned down Linda Barber, who was getting ready for work at the U.S. Postal Service, and Freddie Barber, who was drinking coffee in the kitchen, according to the archives.
He walked into a bedroom and shot the couple's 22-year-old Bryan as he slept. A younger brother, 16-year-old Brad, was shot in the hand before he ran away.
Louie Barber, Freddie's older brother, said the past two decades have been difficult for his family. He said Brad Barber continues to suffer from nightmares.
"We're going to try to put it behind us and go on with our lives," Barber, 75, said after witnessing the execution. "You don't never really want to see somebody die, but I think justice was served."
"I never did think I'd live to see this day, but I did and I thank the good Lord for it," he added.
Williams willed all of his possessions to Ellen Leeabel of Warrior, Ala., according to the spokesman. It was unclear how the two knew each other.
His belongings were a Sanyo black-and-white TV, assorted pictures and letters, cosmetics, a brown leather Bible, a shaving mirror, and 18 postage stamps.
After the execution, Williams' family did not speak publicly.
During a 1992 sentencing hearing, Williams' mother, Patricia Neal, asked a jury not to recommend the death penalty.
"I just blame me because I was not a mother to my son like I should have been," she said. "Please don't kill my son."
https://www.al.com/live/2011/05/jason_oric_williams_executed_f.html