Jeremy Moody was sentenced to death by the State of Georgia for the murders of two teens
According to court documents Jeremy Moody would murder 15-year-old Delarlnova "Del" Mattox and 13-year-old Chrisondra Sierra Kimble. The thirteen year old would also be sexually assaulted
Jeremy Moody would be arrested, convicted and sentenced
Jeremy Moody Photos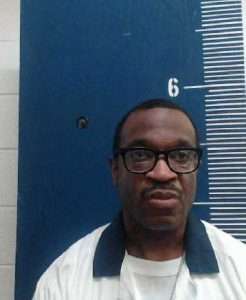 Jeremy Moody Now
MAJOR OFFENSE: MURDER
MOST RECENT INSTITUTION: GA DIAG CLASS PRISON
MAX POSSIBLE RELEASE DATE: DEATH
Jeremy Moody Case
A Fulton County jury has sentenced Jeremy Moody to death by lethal injection.
Moody pleaded guilty last week to killing 15-year-old Delarlnova "Del" Mattox and 13-year-old Chrisondra Sierra Kimble after raping Kimble in April 2007.
The teens were reported missing after they walked from their home to an Old National Highway store to buy snacks on April 5, and were subsequently found stripped of their clothes and stabbed multiple times around their heads and necks
Police determined that Moody had used a screwdriver in an attempt to rob the teens.
Six of the charges against him – two each for murder and kidnapping – carried death as the maximum penalty. Other charges included rape, aggravated assault and armed robbery.
The jury found for death in each of the murder charges.
Fulton County Superior Court Judge Christopher Basher determined the punishment for the non-death-penalty charges, adding three consecutive life sentences plus 40 years to the two death sentences.
Pete Johnson, the Fulton County assistant district attorney who prosecuted the case, said prosecutors sought the death penalty because the circumstances of the murders fit the state's criteria for capital punishment cases — if the murder occurs during another capital felony, in this case the rape of Kimble.
Johnson also said the killings were carried out in a manner that was considered torture, and reflected an abandoned heart or a depraved mind on Moody's part — more state-mandated criteria for death penalty consideration.
"The fact that 13-year-old Chrisondra Kimble was stabbed approximately 17 times in the head and neck with a screwdriver and raped at the same time … while her 15-year-old cousin "Del" Mattox Jr. was stabbed almost 40 times in the head and chest with a screwdriver, impaling his skull and going into his brain would qualify for a death penalty case," Johnson said.
Although Moody, 35, was arrested a day after the teens disappeared, it took prosecutors six years to bring the case to trial because, they say, he continued to intentionally injured himself in the Fulton County jail.
Still, the victims' grandmother, Vivian Mattox, told Channel 2 Action News that her family's patience paid off with a favorable outcome.
"We just knew justice was going to be served," Mattox said.
Moody pleaded guilty on the first day of the trial, and the jury was held over to determine his punishment.
During sentencing, defense attorneys attempted unsuccessfully to paint Moody as an unstable drug abuser who was the product of growing up around drug-addicted parents.
"We were saddened that (jurors) didn't give the mitigation evidence as much consideration as we thought it warranted," defense attorney Maurice Kenner told The Atlanta Journal-Constitution. "We plan on filing an appeal or motion for a new trial within the next week. We think there are some areas of error."
This is the fifth Fulton County death penalty ruling in 13 years.
Gregory P. Lawler was sentenced to death in March 2000 for killing Atlanta Police Officer John Sowa. In July 2008, Demetrius G. Willis was sentenced to death for fatally shooting his ex-girlfriend, her boyfriend and 3-year-old son in Atlanta, and shooting, but not killing, two other children.
Cleveland Clark was convicted as the hitman in a racially-motivated murder-for-hire scheme that left Union City mother Sparkle Rai dead at the behest of her father-in-law, Chiman Rai. A Fulton County jury sentenced him to death in June 2009.
And De'Kelvin Martin fatally stabbed his girlfriend's grandparents and her 12-year-old son in a fit of rage, leading a jury to rule in October 2010 that he should be executed by lethal injection.
All of those men remain on death row at the Georgia Diagnostic and Classification Prison in Jackson.
On Tuesday, relatives of Kimble and "Del" Mattox said they were thrilled with the jury's verdict.
"We're so ecstatic about the jury's decision as to the death penalty," cousin Shana Long told Channel 2. "We couldn't ask for any less than that. We are just thankful for the turnout."
https://www.ajc.com/news/crime–law/death-sentence-for-man-who-killed-college-park-teens/d8leUuqdfcVtP6Jb9hV1IO/