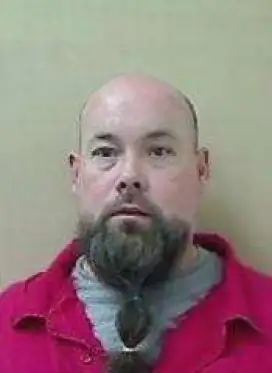 Jim Haselden was sentenced to death by the State of North Carolina for the murder of Kim Sisk
According to court documents Jim Haselden would ask his neighbor for a ride which she agreed to. A short time later Haselden would shoot and kill Kim Sisk in order to steal her vehicle
Jim Haselden would be arrested, convicted and sentenced to death
Jim Haselden Photos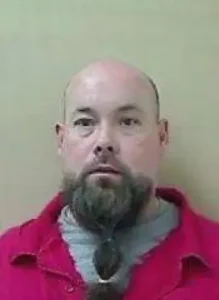 Jim Haselden Now
JIM E HASELDEN
Offender Number:
0561943
Inmate Status:
ACTIVE
Probation/Parole/Post Release Status:
INACTIVE
Gender:
MALE
Race:
WHITE
Ethnic Group:
NOT HISPANIC/LATINO
Birth Date:
05/30/1978
Age:
45
Current Location:
CENTRAL PRISON
Jim Haselden Case
jury found a Greensboro man guilty Thursday of the 1999 murder of a neighbor whose body was dumped in secluded Stokes County woods.
That jury will now hear evidence and determine whether Jim Edward Haselden, 22, should be put to death or sentenced to life in prison.Jurors needed about one hour to unanimously find Haselden responsible for the premeditated first-degree murder of 32-year-old Kim Dalton Sisk.
In addition, jurors found Haselden guilty of robbery with a dangerous weapon.
Haselden was arrested in DeKalb County, Ga., 20 days after the Dec. 21, 1999, murder of Sisk. Sisk was shot once in the head with a shotgun.
Prosecutors said Haselden fled to Georgia, and, using the name and identification of an acquaintance, found a job and a place to live.
His co-workers became suspicious and told authorities about Haselden after he mentioned a murder in Greensboro and accidentally showed someone his real identification.
Sisk's body was found Dec. 22, 1999, in a secluded wooded area in Stokes County, about 40 miles north of the Greensboro mobile home park where she lived.
Her mother had reported Sisk missing the day before.
Sisk's Chevrolet Camaro was found abandoned 100 miles west on a mountain logging road in Burke County.
Before Sisk's disappearance, she had told family members that Haselden, her neighbor, was paying her $100 to drive him up to see relatives.
Sisk hoped to use the money to buy Christmas gifts for her 6-year-old daughter, Heather, authorities said.
Prosecutors said Haselden killed Sisk for her car.
The shotgun used to kill Sisk was found in a Burke County pond.
Prosecutors said Haselden had sold the gun for $30 to a friend, who told investigators that he subsequently learned of the murder and threw it in the water.
That friend, Jeremy Robert Crawley, 26, and Bryan Richard Thomas, 18, were later arrested and charged with being an accessory after the fact to robbery with a dangerous weapon, a felony.
Crawley and Thomas will stand trial July 9, court records say.
Haselden, who attended school in Burke County and has family there, spent three years in the Foothills Correctional Institution outside Morgantown.
He was released two months prior to Sisk's death, having served time for a Guilford County conviction for assault with a deadly weapon
https://greensboro.com/jury-convicts-defendant-of-murder-jim-edward-haselden-will-now-be-sentenced-either-to-death/article_3b2bbe72-6974-50d8-84fd-7caa4f6fcd0d.html