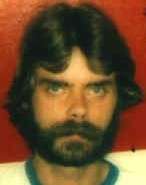 John Gardner was executed by the State of North Carolina for a double murder
According to court documents John Gardner would force his way into a restaurant and demanded money from the safe. Gardner would then fatally shoot Richard Adams, 21, and Kim Miller, 24.
A few days before the restaurant murders he would murder Ray T. Shaver at the victims home during a robbery
John Gardner would be arrested, convicted and sentenced to death
John Gardner would be executed by lethal injection on October 23 1992
John Gardner Photos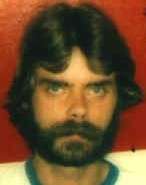 John Gardner Case
Each day in the courtroom, Dick Adams felt the eerie eyes of his son's killer aimed at him.
He would wheel around and catch my eyes and just stare,' Adams says.He has cold blue eyes. I wouldn't venture a guess at how many times he would stare at me for an extended period of time. I took it to be just arrogance.'This Friday morning, in the wee hours, Adams will be the one doing the staring.
He will be seated in a tiny observation room watching through a window as 34-year-old John Sterling Gardner is executed by lethal injection.
Two days before Christmas in 1982, Gardner forced his way into the Steak and Ale Restaurant on Stratford Road in Winston-Salem after closing time. Richard A. Adams Jr., a 21-year-old recent Emory & Henry College graduate and management trainee with the Steak and Ale chain, was totaling the day's receipts.
Kimberly Miller, the 24-year-old bartender, had been doing closing chores.
Gardner fired a shotgun blast at Adams, hitting him in the eye, killing him instantly. Then, as Miller was on her knees begging for her life, Gardner shot her in the head.
He fled with about $2,700, which he used to buy his girlfriend a long rabbit coat and a St. Bernard puppy and himself a used car.
Gardner, who grew up in eastern North Carolina and in Davidson County, was sentenced to death in 1983. Since then, Dick Adams has attended every proceeding as Gardner's case went through the appeals process. The state Supreme Court turned down a stay Tuesday, and Gov. Jim Martin has denied requests that he commute the sentence or stay the execution.
Now, the end appears certain.
I don't consider that at Friday at 2 a.m. I would have won a great victory,' says Adams, a retired DuPont employee who lives in Grifton.I think it is a necessary process that must take place if we are going to continue to live in an orderly society.'
Adams and his wife, Diane, will be joined as witnesses by David and Charlotte Miller of Yadkinville, parents of Kim Miller.
`I'm getting excited about it,' Charlotte Miller says. "Maybe that sounds cruel, but if you're a caring parent that is the least you can say.' She recalls with revulsion Gardner's trial in Winston-Salem, when he casually rocked the entire time in a swivel chair at the defendants table.
Miller says that Gardner's girlfriend, a topless dancer, "had the gall to wear that long rabbit coat to the trial.'
Born into a broken home, Gardner quit school at 16 and later joined the Marine Corps, but was booted out after six months when he was arrested and convicted for involvement in a burglary ring. In prison, Gardner escaped once when his then wife sneaked in a gun and held guards at bay.
Richard Adams and Kimberly Miller grew up as model youths.
He got his first paper route when he was ten and shortly after that he got his second job bagging groceries,' Dick Adams says of his son.He had his first car bought and paid for before he was 16.'
Kim Miller, who grew up in Yadkin County, worked four days a week at Steak and Ale and spent the other three days doing evangelical work as a Jehovah's Witness. She lived with her parents on the family tobacco farm.
Two months before Miller and Adams were murdered, Gardner was paroled from prison. He soon began a robbery spree that included nightclub and motel hold-ups. He broke into a house near Albemarle, tied up an elderly couple and robbed them.
He broke into the home of an elderly Rowan County man, took him in the backyard and killed him with a shot to the back of the head.
For the past nine years, Gardner has resided on Central Prison's death row, one of 72 men awaiting execution there. He will be the fifth person to be executed since the death penalty became legal again in North Carolina in 1977.
Gardner is said to be calm as the hour of execution approaches.
He's holding up everyone else,' says Ellen Gelbin of Winston-Salem, one of his lawyers.Everyone around him is crumbling. They don't know how to handle it. His minister was having a tough time dealing with this. John was counseling his minister. The inmates wanted to have a sit-down protest, but John told them 'don't do it. Let me die with dignity.' '
As so often in death penalty cases, attorneys for the condemned come to know a different person than the cold-blooded killer that prosecutors and others describe.
"He's very caring and supportive of other people and passionate about other people's problems,' says Gelbin.
Central Prison Warden Gary Dixon confirms that Gardner has been an obedient prisoner and is well-liked by staff and inmates.
Until December, 1982, Gardner's crimes had been non-violent, Gelbin says. She's convinced he turned mean because of drug use and pent up childhood rage that erupted. She says his mother kept him on a rope so he wouldn't be a bother. He was treated for malnutrition.
His father, a merchant seaman who was often in trouble with the law, beat him and once shot at him. He also had sex with his son's girlfriends and, later, with Gardner's wife.
As a boy, Gardner was in and out of foster homes. Each time he started feeling loved, Gelbin says, the social services department "would take him out and place him back into his nightmare.'
Gelbin says the jury that sentenced Gardner to die didn't know all this. All we have been asking is for a new resentencing hearing,' she says.Let the jury meet John Gardner and let them decide if he should be put to death.'
She also contends that Gardner's trial lawyer, Bruce Fraser, was on drugs at the time. The lawyer has since been disbarred because of drug abuse and not representing clients properly.
But prosecutors say the lawyer, despite his personal problems, did a good job representing Gardner and the appeals courts have agreed. The first jury also was aware that Gardner had been abused as a child.
Gardner is said to have discovered religion in prison. Charlotte Miller is skeptical.
Someone asked me if I could forgive him,' she says.That doesn't even enter my mind. I don't have to forgive him. Whatever happens to him now is between him and God. That's where he's going to have get his forgiveness.
https://greensboro.com/victims-parents-will-watch-as-killer-dies-necessary-process-in-an-orderly-society/article_b334324d-bdce-541f-a784-217c798ef565.html