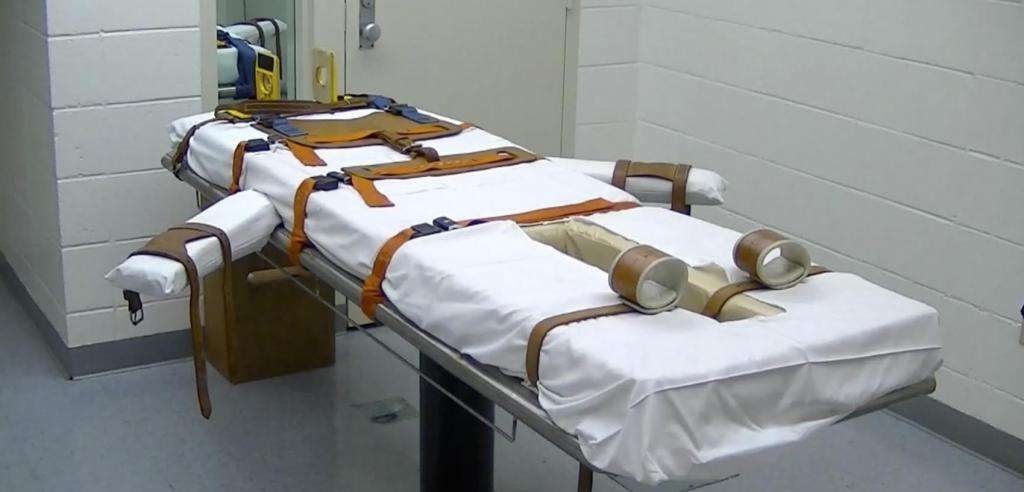 Ricky Grubbs was executed by the State of Missouri for the murder of Jerry Russell Thornton
According to court documents Ricky Grubbs and his brother would go to the home of Jerry Russell Thornton. The victim would be murdered before his home was robbed. The two would return the next day and set the residence on fire
Ricky Grubbs would be arrested, convicted and sentenced to death
Ricky Grubbs would be execute by lethal injection on October 21 1992
Ricky Grubbs Case
The evidence showed that the victim, Jerry Russell Thornton, lived in a trailer in the town of Miner in Scott County, Missouri. On the afternoon of Wednesday, February 15, 1984, Ricky Lee Grubbs and his brother, Randy Grubbs, went to Thornton's trailer. Ricky Grubbs was acquainted with Thornton, having been at his trailer once before; Randy Grubbs had previously worked for Thornton. Both brothers wore gloves while in the trailer. When they left the trailer Thornton was dead. When the body was discovered, its hands and feet were found bound with neckties. The victim had suffered massive injuries to his upper torso, including thirteen broken ribs and a cracked sternum; a laceration of the liver and damage to the small intestine; abrasions and lacerations on the face; a broken nose and a brain hemorrhage. An expert witness testified that the victim was alive when the trauma was inflicted to his abdomen.
*496 Defendant testified that he and his brother had been drinking when they went to the trailer. Although they entered the trailer with Thornton's permission, Thornton, who had been drinking heavily, told defendant he did not like him and wanted him to leave. Defendant stated that when the victim came toward him he became scared and struck the victim repeatedly. After Thornton had fallen to the floor, defendant and Randy Grubbs "hog-tied" Thornton with neckties. Defendant stated that he cut Thornton's throat but did not know where he obtained the knife. The forensic pathologist who conducted the autopsy testified that Thornton died after his lungs filled with fluid from shock.
Approximately thirty dollars and some food stamps were taken from the victim's trailer. The next day defendant and his brother returned to the trailer in order to set it afire and destroy the evidence. Late that evening, the fire department was summoned to put out the fire and Thornton's body was discovered.
https://law.justia.com/cases/missouri/supreme-court/1987/68230-0.html