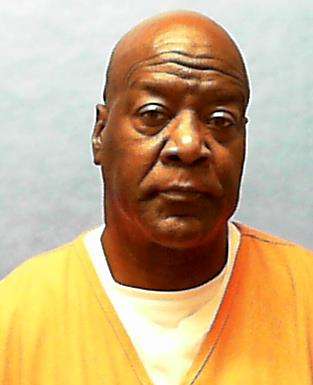 Mark Poole was sentenced to death by the State of Florida for the murder of Noah Scott
According to court documents Mark Poole would break into a home where he would beat to death Noah Scott and sexually assault and attempt to murder his fiance
Mark Poole would be arrested, convicted and sentenced to death
Mark Poole Photos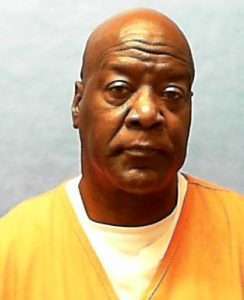 Mark Poole Now
| | |
| --- | --- |
| DC Number: | H12548 |
| Name: | POOLE, MARK A |
| Race: | BLACK |
| Sex: | MALE |
| Birth Date: | 01/04/1963 |
| Initial Receipt Date: | 08/29/2005 |
| Current Facility: | UNION C.I. |
| Current Custody: | MAXIMUM |
| Current Release Date: | DEATH SENTENCE |
Mark Poole Case
Mark Anthony Poole was convicted of the first-degree murder of Noah Scott, attempted first-degree murder of Loretta White, armed burglary, sexual battery of Loretta White, and armed robbery.   Poole was convicted based on the following facts presented at trial.   On the evening of October 12, 2001, after playing some video games in the bedroom of their mobile home, Noah Scott and Loretta White went to bed sometime between 11:30 p.m. and 12 a.m. Later during the night, White woke up with a pillow over her face and Poole sitting on top of her.   Mark Poole began to rape and sexually assault her as she begged Poole not to hurt her because she was pregnant.   As White struggled and resisted, Poole repeatedly struck her with a tire iron. She put her hand up to protect her head, and one of her fingers and part of another finger were severed by the tire iron.   While repeatedly striking White, Poole asked her where the money was.   During this attack on White, Scott attempted to stop Poole, but was also repeatedly struck with the tire iron.   As Scott struggled to defend White, Poole continued to strike Scott in the head until Scott died of blunt force head trauma.   At some point after the attack, Poole left the bedroom and White was able to get off the bed and put on clothes but she passed out before leaving the bedroom.   Poole came back in the bedroom and touched her vaginal area and said "thank you."   White was in and out of consciousness for the rest of the night.   She was next aware of the time around 8 a.m. and 8:30 a.m. when her alarm went off.
When her alarm went off, White retrieved her cell phone and called 911.   Shortly thereafter, police officers were dispatched to the home.   They found Scott unconscious in the bedroom and White severely injured in the hallway by the bedroom.   White suffered a concussion and multiple face and head wounds and was missing part of her fingers.   Scott was pronounced dead at the scene.   Evidence at the crime scene and in the surrounding area linked Poole to the crimes.   Several witnesses told police officers that they saw Poole or a man matching Poole's description near the victims' trailer on the night of the crimes.   Stanley Carter stated that when he went to the trailer park around 11:30 that night, he noticed a black male walking towards the victims' trailer.   Carter's observations were consistent with that of Dawn Brisendine, who knew Poole and saw him walking towards the victims' trailer around 11:30 p.m. Pamela Johnson, Poole's live-in girlfriend, testified that on that evening, Poole left his house sometime in the evening and did not return until 4:50 a.m.
Mark Poole was also identified as the person selling video game systems owned by Scott and stolen during the crime.1  Ventura Rico, who lived in the same trailer park as the victims, testified that on that night, while he was home with his cousin's girlfriend, Melissa Nixon, a black male came to his trailer and offered to sell him some video game systems.   Rico agreed to buy them for $50, at which point the black male handed him a plastic trash bag.   During this exchange, Nixon got a good look at the man and later identified Poole when the police showed her several photographs.   Nixon testified that the next morning, when her son was going through the trash bag, he noticed that one of the systems had blood on it.
Pamela Johnson also testified that on the same morning, she found a game controller at the doorstep of Mark Poole's house, she handed it to Poole, and Poole put it in his nightstand.   She indicated that she had never seen that game controller before that morning and did not know what it would be used for because neither she nor Poole owned any video game systems.   During the search of Poole's residence, the police retrieved this controller.   In addition, the police retrieved a blue Tommy Hilfiger polo shirt and a pair of Poole's Van shoes, shoes Poole said he had been wearing on the night of the crimes.   A DNA analysis confirmed that the blood found on the Sega Genesis box, Super Nintendo, Sega Dreamcast box and controller matched the DNA profile of Scott.   Also, a stain found on the left sleeve of Poole's blue polo shirt matched White's blood type.   The testing of a vaginal swab also confirmed that the semen in White was that of Poole.   A footwear examination revealed that one of the two footwear impressions found on a notebook in the victims' trailer matched Poole's left Van shoe.   The tire iron used in the crimes was found underneath a motor home located near the victims' trailer.   A DNA analysis determined that the blood found on this tire iron matched Scott's DNA profile.
Based on this evidence, the jury returned a verdict finding Mark Poole guilty on all charges, including first-degree murder.   Following the penalty phase, the jury recommended death by a vote of twelve to zero.