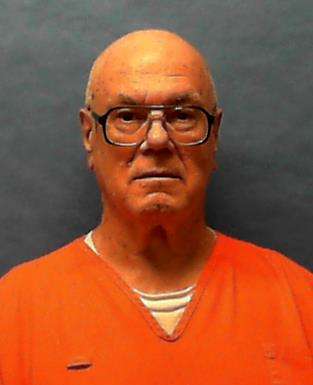 Thomas Pope was sentenced to death by the State of Florida for three murders
According to court documents Thomas Pope would murder three people over a drug deal: Kristine Walters, Al Doranz and Caesar Di Russo
Thomas Pope would be arrested, convicted and sentenced to death
Thomas Pope Photos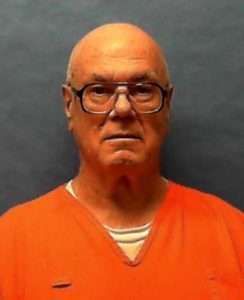 Thomas Pope Now
| | |
| --- | --- |
| DC Number: | 083040 |
| Name: | POPE, THOMAS D |
| Race: | WHITE |
| Sex: | MALE |
| Birth Date: | 01/29/1949 |
| Initial Receipt Date: | 04/09/1982 |
| Current Facility: | UNION C.I. |
| Current Custody: | MAXIMUM |
| Current Release Date: | DEATH SENTENCE |
Thomas Pope Case
On January 19, 1981, the bodies of Al Doranz and Caesar Di Russo were discovered in an apartment rented to Kristine Walters.   Both had been dead several days but Di Russo's body was in a more advanced state of decomposition than Doranz's.   Both victims had been shot, Doranz three times and Di Russo five times.   A spent .22 caliber shell casing was found under Di Russo's body.   Three days later, the body of Kristine Walters was found floating in a canal.   She had been shot six times with exploding ammunition, her skull was fractured and she had been thrown into the canal while still breathing.
All three victims had been shot with exploding ammunition, so ballistics comparison was impossible.   However, parts of an AR–7 rifle were found in the canal near Walters's body and the spent shell casing under Di Russo's body had been fired from an AR–7 weapon.
Investigation led to appellant's girlfriend, Susan Eckard, and ultimately police were able to show that Doranz purchased an AR–7 rifle for Pope shortly before the murder.   Eckard and Pope admitted being with Doranz and Walters at Walters's apartment on Friday night, the night Doranz and Di Russo were killed.   Eckard later testified that Pope had arranged a drug deal with Doranz and Di Russo.   She stated that she and Pope left Walters's apartment to visit Clarence "Buddy" Lagle and to pick up some hamburgers.   They then returned to the apartment where Pope and Doranz convinced Walters to go with Eckard to the apartment where Pope had been staying.
Later that same night, Pope arrived at his apartment and told the women there had been trouble and that Doranz had been injured but that it was best for Walters to stay away from him for a while.   Eckard said she knew that Di Russo and Doranz were dead, and that she had known Pope intended to kill them at this point.   The next day, Walters checked into a nearby motel, where Pope supplied her with quaaludes and cocaine.   On Sunday, Pope told Walters he would take her to see Doranz.   Eckard testified that Pope had told her that he knew he had to get rid of Walters but that he regretted it because he had become fond of her.   According to Eckard, Pope described Walters's murder when he returned and said the gun had broken when he beat Walters over the head with it.   The next day Eckard went with Pope to the scene of the crime to collect fragments of the broken stock and to look for the missing trigger assembly and receiver.
Buddy Lagle told the police he had made a silencer for the AR–7 rifle at Pope's request.   Because Lagle planned to leave the jurisdiction to take a job on a ship in the Virgin Islands, he was deposed on videotape pursuant to an order granting the state's motion to perpetuate testimony.   When the state was unable to produce him at trial, the videotape was admitted into evidence.
Pope v. State, 441 So.2d 1073, 1074–75 (Fla.1983).   As noted, Pope's ex-girlfriend, Susan Eckard,1 testified against him at trial, providing much of the damaging testimony.   Pope also testified, denying that he had killed anyone.
Thomas Pope was convicted on three counts of first degree murder for the deaths of Caesar Di Russo, Albert Preston Doranz, and Kristine A. Walters.   After the jury's guilty verdict, but before the penalty phase, Pope and his trial counsel 2 had this exchange with the court, outside the jury's presence: