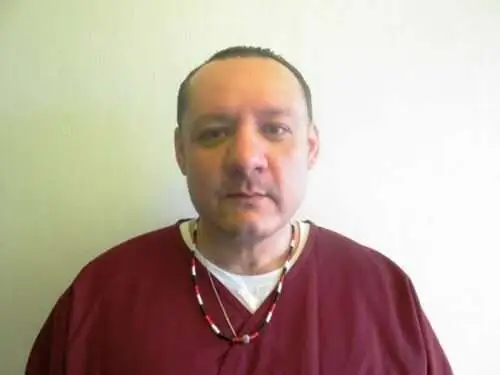 Mica Martinez was sentenced to death by the State of Oklahoma for a double murder
According to court documents Mica Martinez would break into the home of Carl and Martha "Faye" Miller. Martinez would sexually assault the female before murdering the pair
Mica Martinez was arrested, convicted and sentenced to death
Mica Martinez Photos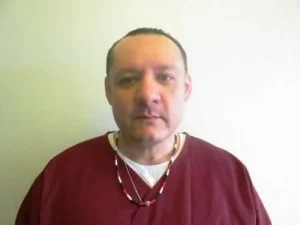 Mica Martinez Now
Gender: Male
Race: American Indian
Height: 6 ft 2 in
Weight: 284 lbs
Hair Color: Black
Eye Color: Brown
OK DOC#: 679077
Birth Date: 9/13/1980
Current Facility: OKLAHOMA STATE PENITENTIARY, MCALE
Reception Date: 7/29/2013
Mica Martinez Case
Oklahoma Court of Criminal Appeals has rejected a death row inmate's request to reduce his first-degree murder conviction or grant him a new trial in the killings of a southwestern Oklahoma couple.
The appeals court handed down the decision Tuesday in the case of 35-year-old Mica Martinez. Martinez was convicted in the October 2009 slayings of 64-year-old Carl Miller and 55-year-old Martha Miller at their home in the Comanche County community of Cache.
Among other things, the court rejected defense arguments that Martinez's conviction should be reduced to second-degree murder or that he receive a new trial because his trial attorney changed defense strategy in the middle of the trial and was ineffective.
Martinez's appellate attorney, James Lockard of the Oklahoma Indigent Defense System, declined comment on the ruling.
https://okcfox.com/news/local/oklahoma-court-upholds-mans-death-penalty-in-couples-death