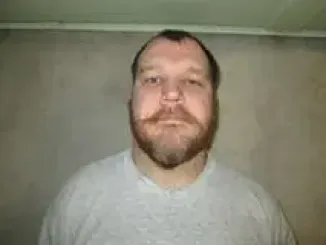 Ricky Malone was sentenced to death by the State of Oklahoma for the murder of a State Trooper
According to court documents Ricky Malone was running a mobile meth lab when he was pulled over by State Trooper Nikky Joe Green. A fight would break out and Malone would grab the Trooper's weapon and fatally shoot him
Ricky Malone would be arrested, convicted and sentenced to death
Ricky Malone Photos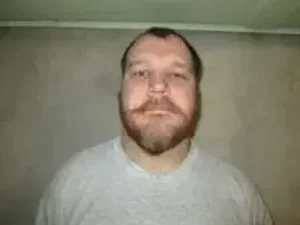 Ricky Malone Now
Gender: Male
Race: White
Height: 6 ft 4 in
Weight: 216 lbs
Hair Color: Brown
Eye Color: Green
Alias: Rick R. Malone
OK DOC#: 505362
Birth Date: 6/10/1974
Current Facility: OKLAHOMA STATE PENITENTIARY, MCALE
Reception Date: 6/20/2005
Ricky Malone Case
A former Duncan firefighter who shot and killed an Oklahoma state trooper was formally sentenced to death Thursday by a Comanche County judge.
District Judge Mark Smith handed down the death sentence to Ricky Ray Malone, who was convicted of first-degree murder in the Dec. 26, 2003, death of trooper Nikky Joe Green. Green was shot twice in the back of the head after a struggle on a Cotton County road.
Malone, 30, has testified he was operating a mobile methamphetamine lab in a car. Green approached the vehicle and lost his gun in a struggle after slapping a handcuff on one of Malone's wrists. Green was shot with his own weapon. Portions of the crime were captured on Green's dashboard-mounted video camera.
Malone said he was in drug-induced haze at the time of the killing and thought he was fighting for his life against a robber. He claimed voices in his head told him to shoot Green, 35.
During the penalty phase of the trial, District Attorney Robert Schulte had asked jurors to return a death penalty
"What kind of a person can put a high velocity weapon to a man's head while he's praying and pull the trigger?" Schulte said. "A lot people can't put a stray dog down that way _ this man put a human being down that way.
"Anything less than the death penalty would be a travesty."
At least 30 other Oklahoma Highway Patrol troopers have died in the line of duty since 1941.
Before Green, the last trooper to die in the line of duty was Chris Van Krevelen who was killed on Thanksgiving Day 2002 in an automobile accident while responding to a report of a train-car accident in Enid.
https://www.firehouse.com/home/news/10508338/former-oklahoma-firefighter-sentenced-to-death-in-troopers-murder