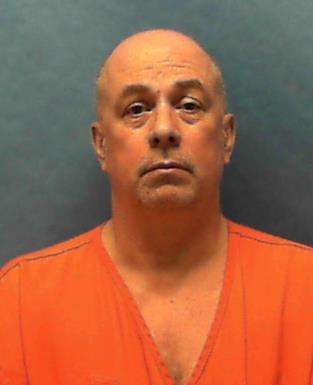 Michael Robinson was sentenced to death by the State of Florida for the murder of Jane Silvia
According to court documents Michael Robinson would beat to death Jane Silvia with a hammer following an argument
Michael Robinson would be arrested, convicted and sentenced to death
Michael Robinson Photos
Michael Robinson Now
| | |
| --- | --- |
| DC Number: | 713735 |
| Name: | ROBINSON, MICHAEL L |
| Race: | WHITE |
| Sex: | MALE |
| Birth Date: | 11/28/1965 |
| Initial Receipt Date: | 04/19/1993 |
| Current Facility: | UNION C.I. |
| Current Custody: | MAXIMUM |
| Current Release Date: | DEATH SENTENCE |
Michael Robinson Case
Michael Robinson was convicted and sentenced to death for the murder of his girlfriend, Jane Silvia.
On 08/08/94, Michael Robinson's mother contacted the police. She told them that her son had admitted killing his girlfriend, Jane Silvia. Acting on this information, the police searched Robinson's recently vacated residence. They discovered bloodstains on the carpet.
On 08/10/94, Robinson was arrested for unrelated misdemeanor drug charges. Robinson was read Miranda Warnings, which he waived. He told police that five drug dealers killed Silvia in his apartment when they were trying to retrieve drug money. Robinson said that the men hit her with a hammer and stole $100. After the men left, he buried the body.
On 08/16/94, Robinson told the police a different story and said that he stole items, such as electronic equipment, from Silvia's place to buy crack cocaine. The state determined that Robinson had an extensive history of drug abuse, including alcohol, marijuana and crack cocaine. Robinson's mother sent money to Silvia to replace the items that Robinson stole. Silvia and Robinson went to the drug dealer to whom Robinson had sold the stolen items. The drug dealer told Robinson and Silvia that he had sold Silvia's property.
Robinson reported that on the night of the murder, 07/24/94, Silvia fell asleep on the couch. After she fell asleep, he retrieved a long-handled, steel dry wall hammer with a waffle pattern head and a claw on the back. When Robinson came back inside with the hammer, Silvia partially woke up. Robinson sat watching her and waited for her to fall back asleep. After Silvia fell back asleep, he walked around the back of the couch and began hitting her in the head with the hammer, each time pushing it through her skull. He turned the hammer around and used the claw part on her also. Robinson then retrieved a serrated turkey carving knife. He stuck the knife into the soft part of her throat and down into her chest to stop her from breathing and her heart from beating. He then wrapped Silvia's body in material and buried her. Robinson took the police to where he had buried Silvia.
Robinson told the police that he had loved Silvia, but he killed her to stop her from confirming a police report that she had filed after Robinson stole her belongings. Robinson also said that he killed Silvia to retrieve money that she was keeping in her shoe.
http://www.floridacapitalcases.state.fl.us/Documents/Case_updates/Htm/713735.html