Aiden Fucci Murders Tristyn Bailey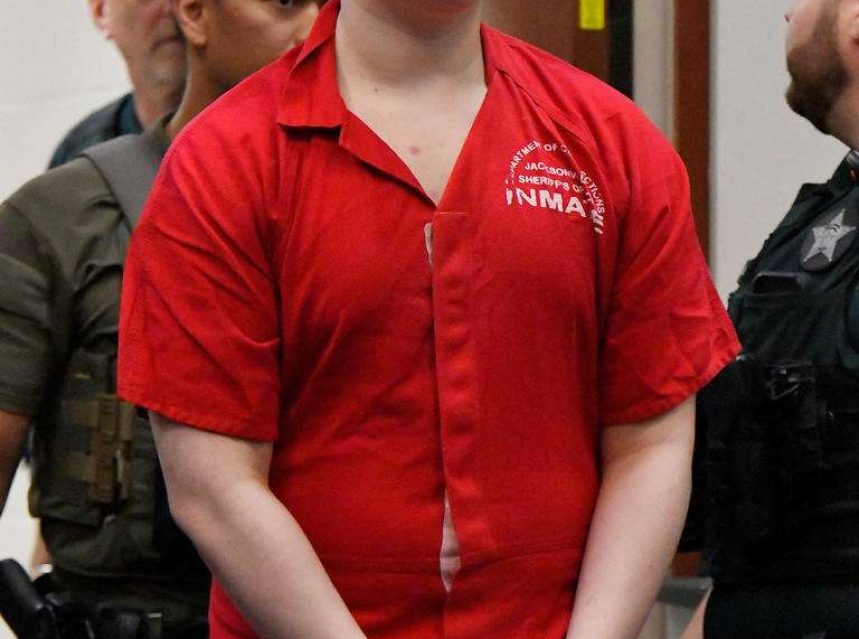 Aiden Fucci was a fourteen year old from Florida when he would murder Tristyn Bailey
According to court documents Fucci would stab Tristyn Bailey over a hundred times killing the thirteen year old girl. Apparently the two were involved in an argument after leaving a friend's home.
After being arrested Fucci, from the back of a police car, would take a selfie with the caption "Hey guys has anybody seen Tristyn lately."
Aiden Fucci would plead guilty to her murder. At sentencing Aiden would be sentenced to life in prison however due to his age his sentence will be review after 25 years
Aiden Fucci Photos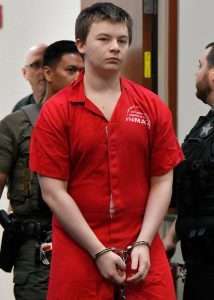 Aiden Fucci FAQ
Where is Aiden Fucci now
Aiden Fucci was just sentenced and has yet to enter the Florida Department Of Corrections
When is Aiden Fucci release date
Aiden Fucci is serving a life sentence however his sentence will be reviewed after 25 years
Aiden Fucci Sentencing
Florida teen who fatally stabbed 13-year-old cheerleader Tristyn Bailey 114 times in 2021 was sentenced Friday to life in prison, authorities said.
Aiden Fucci, 16, was handed the sentence by Judge R. Lee Smith, said Haley Harrison, with the State Attorney's Office 7th Judicial Circuit of Florida.
Harrison said Fucci's sentence is subject to review by a judge in 25 years.
Fucci pleaded guilty in February to first-degree murder. He was 14 when he was arrested in the May 9, 2021 slaying.
Bailey was found dead in woods outside Jacksonville. According to a probable cause affidavit, Fucci told investigators that he got into an argument with Bailey and pushed her to the ground after they left a mutual friend's before dawn on May 9.
While he was still considered a witness, Fucci snapped a photo of himself in the back of a police vehicle flashing a peace sign and posted the image to social media with the caption: "Hey guys has anybody seen Tristyn lately."
He was arrested May 10 and initially accused of second-degree murder.
Days later, a grand jury indicted him on a first-degree murder charge, and Fucci was to be tried as an adult.
State Attorney R.J. Larizza stated the number of stab wounds supported the charge and showed the attack was premeditated.
On Wednesday, Bailey's family provided emotional accounts during a sentencing hearing.
Alexis Bailey, Tristyn's sister, dropped 114 teal stones into a glass jar to represent each time Fucci stabbed her younger sister.
"Aiden Fucci didn't just take Tristyn's life that day, he took everything from us," she said during the hearing.
Alexis and another sister, Brittney Bailey Russell, said they suffer from post-traumatic stress disorder since the slaying. Russell was on her honeymoon when she learned that her sister was missing.
"Agony isn't painful enough. Shattered to the core doesn't crumble like how I feel. Infuriated doesn't even come close to touching the amount of rage I find myself trapped in," she said. "And let me tell you, justice is just a word for comfort. It doesn't bring her back," Russell said.
https://www.msn.com/en-us/news/crime/teen-sentenced-to-life-in-prison-for-fatally-stabbing-florida-cheerleader-114-times/ar-AA192dwv
Aiden Fucci Videos