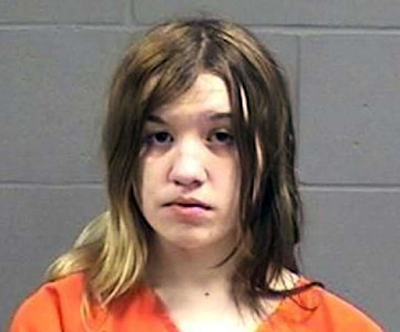 Ashlee Martinson is a teen killer from Wisconsin who was convicted of the murders of her mother and stepfather a day after her seventeenth birthday
According to court documents Ashlee Martinson would get into an argument with her mother and stepfather regarding her relationship with an older man. Martinson would fatally shoot Thomas Ayers and would then stab to death her mother Jennifer Ayers
Ashlee Martinson would be arrested and eventually be found guilty to two counts of second degree intentional homicide and was sentenced to 23 years in prison.
The case of Ashlee Martinson would gain a ton of attention as the seventeen year old claimed she was abused by Thomas Ayers. She would later be diagnosed with Post Traumatic Stress Disorder relating to the abuse suffered as a child
Ashlee Martinson Now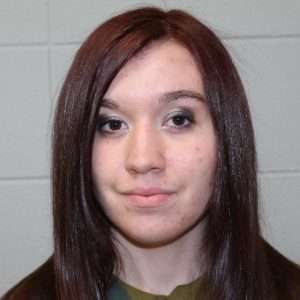 Ashlee Martinson Videos
Ashlee Martinson Case
A rural Rhinelander teenager convicted of killing her mother and stepfather will spend 23 years in prison, a judge ordered Friday evening.
Ashlee A. Martinson,18, was sentenced to 23 years in prison followed by 17 years on extended supervision. She was convicted in March on two counts of second-degree intentional homicide.
Oneida County District Attorney Michael Schiek had asked a judge Friday to sentence Martinson to 40 years in prison plus the maximum amount of extended supervision allowed under the law.
Her defense attorneys argued for eight years in prison.
The abuse she experienced at the hands of multiple people and the violence present throughout her life were central in Friday's hearing.
Oneida County Circuit Judge Michael Bloom said in delivering the sentence at the end of the daylong hearing that it was important to make the point that the defendant had a choice, despite the abusive environments she had been forced to live in.
He said it did not appear that her life was threatened based on the information that had been presented to him. Society, he said, expects that citizens find the inner strength not to kill, even without the kind of support that may have guided her to a different choice.
Martinson shot her stepfather, Thomas H. Ayers, 37, and stabbed her mother, Jennifer F. Ayers 40, more than 30 times in March 2015, according to court documents. She locked her two stepsisters and one half-sister — all younger than her — in a room with food and juice before fleeing the state, according to court documents.
Martinson and her boyfriend were arrested in Indiana and returned to Wisconsin. Investigators said they did not believe the boyfriend had anything to do with the homicides.
Schiek on Friday acknowledged that the Ayers' home was abusive. But he said the court cannot allow society to think that homicide, even when provoked, can be tolerated.
Martinson told investigators that Thomas Ayers had mentally and verbally abused her and that she had seen him physically abuse her mother, siblings and animals, according to court documents. Martinson told investigators that Thomas Ayers abused her mother if food was not cooked correctly, something was not cleaned or she did not rub his back as he wanted.
The younger girls also reported abuse, according to court records. Earlier in the morning, Bloom heard statements from Martinson's stepsisters behind closed doors in his office.
Thomas Ayers' sister, Sandy Rumore, also testified Friday, saying her family felt that Martinson has denied responsibility for the slayings, though she was convicted in a plea agreement.
The killings "forever changed these children" and the lens through which they now perceive other people, she said, referencing the three girls Martinson left in the home when she fled.
Under questioning by the defense, she acknowledged that she had not spoken to her brother in about 15 years. She said at that point he was in a violent period in his life and she chose not to be part of his life.
Ashlee Martinson's defense attorneys played a video Friday of compiled statements by people close to an ex-wife of Thomas Ayers, an ex-boyfriend of Jennifer Ayers, Martinson and those who had been close to her, her two stepsisters and the woman who took custody of the three younger girls after the homicides.
At various points throughout the testimony, Martinson sniffled and held a tissue to her face.
Over the course of more than 2 1/2 hours of video testimony Friday afternoon, the judge heard repeated stories of abuse in the family, much at the hands of Thomas Ayers. Many of those who testified said they felt bad for Martinson and didn't think she should get a long sentence.
At one point, Martinson was quoted telling an officer sitting in a squad car, "I didn't mean to kill her."
Martinson declined to speak in court when offered the opportunity.
https://www.wausaudailyherald.com/story/news/2016/06/10/teen-sentenced-parents-deaths/85481596/