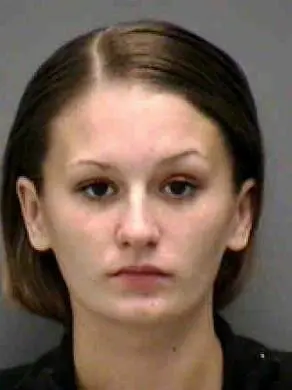 Ashley Toye was a sixteen year teen killer from Florida who would murder two teens
According to court documents Ashley Toye was dating an older man Kemar Johnston who was part of a gang called Cash Feenz. They would kidnap two teenagers 18-year-old Jeffrey Sosa and 14-year old Alex Sosa who would be tortured for hours before being killed. Toye would tell the jury that her boyfriend Kemar Johnson forced her to stab the two teens to death
Ashley Toye would be arrested, convicted and sentenced to life in prison. However she would later receive a significant sentence reduction to 30 years and is now eligible for parole in 2032
Ashley Toye Now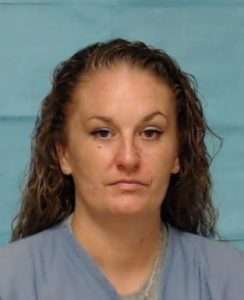 | | |
| --- | --- |
| DC Number: | Y33438 |
| Name: | TOYE, ASHLEY M |
| Race: | WHITE |
| Sex: | FEMALE |
| Birth Date: | 10/31/1988 |
| Initial Receipt Date: | 04/12/2007 |
| Current Facility: | HOMESTEAD C.I. |
| Current Custody: | MINIMUM |
| Current Release Date: | 04/10/2032 |
Ashley Toye Videos
Ashley Toye Case
Convicted double-murderer Ashley Toye, who was just 17 when she committed gruesome crimes that led to the deaths of two other teenagers in a gang initiation, has had her life sentence changed to 30 years.
She appeared in court Monday for the resentencing.
Toye had been sentenced to life in prison without parole in 2006 for the killing of 18-year-old Jeffery Sosa and 14-year-old Alexis Sosa.
Toye wasn't the actual killer, but she took part in the crimes that included torture and carving initials into the bodies, which were found in a burned-out car in Cape Coral.
"The knife was handed to me. I didn't know what to do at the time," Toye said back in 2015. "There was guns in my face, and I felt like I'm gonna do this to be cool or to fit in."
Toye claimed that she was coerced into doing the acts by the local street gang Cash Feenz.
Years later, a Supreme Court ruling banned mandatory life sentences for juveniles without a secondary hearing, and Toye's life-sentence was overturned.
One of her former attorneys said if all goes in her favor, she could be out of prison within the next decade.
Toye has 30 days to appeal the sentence.