Mark McClain Executed For Kevin Brown Murder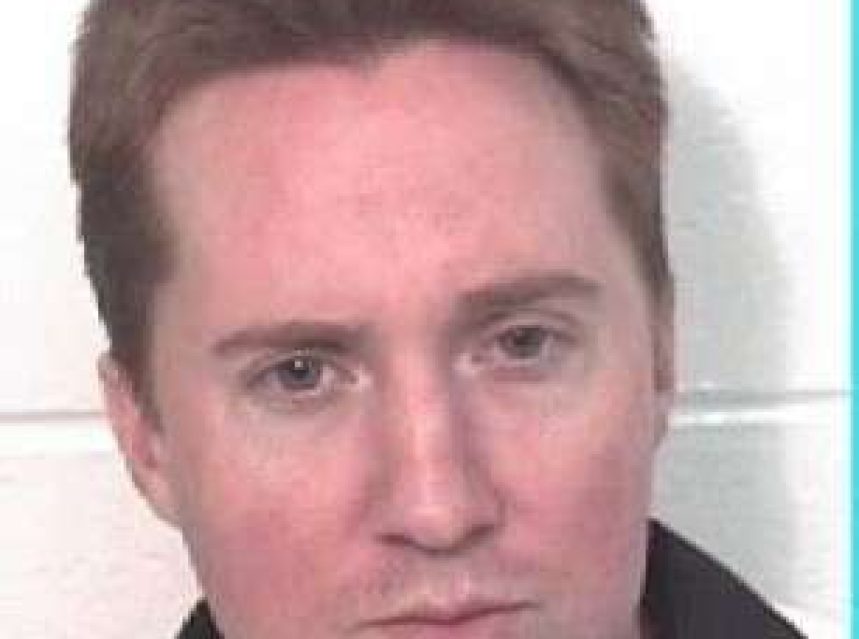 Mark McClain was executed by the State of Georgia for the murder of Kevin Brown
According to court documents Mark McClain would force his way into a pizza shop and would kill Kevin Brown during the course of a robbery
Mark McClain would be arrested, convicted and sentenced to death
Mark McClain would be executed by lethal injection on October 20 2009
Mark McClain Photos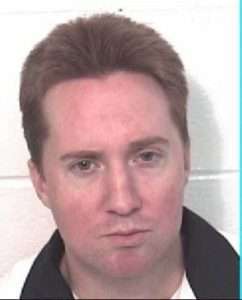 Mark McClain FAQ

When Was Mark McClain Executed
Mark McClain was executed on October 20 2009
Mark McClain Case
Convicted murderer Mark McClain had remained tight-lipped leading up to execution Tuesday night. But as he lay strapped to a table inside the maximum security state penitentiary, he broke his silence, however briefly, when prison Warden Steve Upton asked him whether he would like a prayer to be said.
"No, I'm fine," said Mr. McClain, who looked up briefly. Seconds later a deadly series of drugs entered his body through two IVs in his arms. Mr. McClain, 42, was pronounced dead 15 minutes later.
Mr. McClain was put to death almost 15 years after he fatally shot an Augusta pizza store manager in a holdup that netted about $130. A spokeswoman for the Georgia Department of Corrections said he was pronounced dead at 7:24 p.m. at the Georgia Diagnostic and Classification State Prison.
Protesters held vigils outside the prison, at the state Capitol, the Augusta library and six other Georgia cities. In Jackson, seven women and five men from across the state came to sing hymns and stand in a circle reading the names of the men previously executed in Georgia since the death penalty was reinstated in the 1970s. "I think it's important to come to the prison to advocate against what is happening here," said Katey Brown, who has driven from Macon for four previous vigils. "We talk about the person who is going to be executed. We talk about ones that have happened in the past. We're basically bringing it to our front, to our conscience."
A Richmond County jury convicted Mr. McClain and sentenced him to death for the 1994 shooting of Kevin Brown during the robbery of a Domino's Pizza restaurant on Washington Road.
Mr. McClain struck out in every appeal filed on his behalf, including last-minute requests at the Georgia and U.S. Supreme Courts. On Friday, the Georgia Board of Pardons and Paroles also denied him clemency.
While death-penalty opponents acknowledged that Mr. McClain wasn't the most deserving of sympathy, they argued that the government shouldn't take a life, even from killers. "This case is a great illustrator of how arbitrary the death penalty is," said James Clark, a coordinator of Georgians for Alternatives to the Death Penalty.
There are 106 men and one woman remaining on the state's death row.
In Augusta, a vigil took place outside the library on Greene Street. One of the participants, Pat Seaborn, of Martinez, said her cousin Ronald Spivey was executed by lethal injection in 2002. According to Mrs. Seaborn, that execution was botched by an incorrect dosage of poison, and she had to watch him suffer for more than 20 minutes before he died.
Standing nearby, however, was Chris Ridings, who identified himself as a former deliveryman for Domino's Pizza in Thomson. He said he did not know Mr. McClain's victim, but he thought the execution was justified. "You can't do wrong and get away with it. If you do wrong, you've got to pay for what you've done," Mr. Ridings said.
To Richmond County sheriff's Sgt. Ken Rogers, who attended the execution, Mr. McClain was a "cold-hearted" killer who showed no remorse. Sgt. Rogers was just five months on the job as an investigator when he was assigned to Mr. Brown's death. It was his first murder case and the details are still clear in his mind, as are his memories of the victim. Sgt. Rogers said he had met Mr. Brown while working a special assignment at the Masters Tournament. Mr. Brown would bring pizza to the deputies at the course.
http://chronicle.augusta.com/stories/2009/10/21/met_552714.shtml