Noah Crooks was a thirteen year old from Iowa who would murder his mother
According to court documents Noah Crooks would shoot his mother over twenty times causing her death
When asked how he should be punished Noah Crooks replied he should be grounded
Noah Crooks would be convicted and sentenced to fifty years in prison
Noah Crooks Photos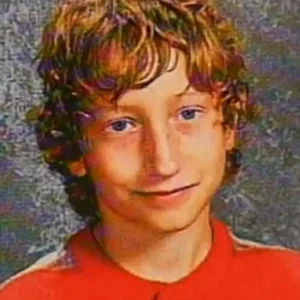 Noah Crooks FAQ
Where is Noah Crooks now
Noah Crooks is currently incarcerated at Fort Dodge Correctional Facility
When is Noah Crooks release date
Noah Crooks current release date is 2066 he is eligible for parole in 2039
Noah Crooks Sentencing
An Osage teen said he didn't consider the consequences of shooting his mother 22 times in 2012, killing her.
"I didn't think anything would happen. I thought I would maybe get grounded," Noah Crooks, who was 13 at the time of the slaying, would later say during a meeting with his father and counselors after he was found guilty of second-degree murder.
Instead, a judge sentenced Noah Crooks to 50 years in prison when he turned 18 in 2016, and on Friday the Iowa Supreme Court upheld the punishment.
Crooks, now 19 and eligible for parole, challenged the district court's handling of the case, arguing it shouldn't have been prosecuted under the state's youthful offender statutes, which allowed the juvenile court to transfer the case to adult court.
He also argued the sentence amounted to cruel and unusual punishment.
In its decision, the Iowa Supreme Court noted that Iowa's youthful offender law allows the court to track a youth's progress before deciding any prison sentence. In this case, the court had about five years to track Crooks.
The high court ruled the sentencing court acted within its discretion by imposing the 50-year term, noting a psychologist who examined Crooks in 2012 opined he wasn't capable of experiencing guilt and remorse. The psychologist concluded there was no treatment that could change his personality traits, and the prospects of rehabilitation before age 18 were nil.
Authorities said Crooks killed his mother, Gretchen, on March 24, 2012, at their home in rural Osage. He approached her once with a .22-caliber rifle while she was making dinner but decided against shooting her then because it wouldn't have been honorable to shoot her in the back, court records state.
A short time later, he shot her as she sat on a couch. He then sent a text message to his father, who was away at a work-related party, saying he accidentally killed his mother, but his father thought it was a joke.
Crooks then called 911 to report the shooting and express concerns for his own future. He was convicted for second-degree murder during a 2013 and turned over to the State Training School in Eldora until he turned 18 and went before a district court judge for sentencing in 2016.
During his time in Eldora, he avoided addressing the reason behind the slaying. Before the sentencing his father confronted him during a meeting with counselors, and Crooks responded he "thought we would be better off without her," court records state.
At the May 2016 sentencing hearing, Crooks' father, William Crooks, said he visited his son several times at Eldora, pushing him to talk about his mother. "In the past four years, you have never once spoken about your mother. You have shown no remorse.
"Four years is not enough to pay for taking your mother's life. I'm sorry; I love you, Noah, but to let you out would ruin so many more lives."
Noah Crooks Now
Name:
Noah Riley Crooks
Offender Number:
6049684
Sex:
M
Birth Date:
07/29/1998
Location:
Fort Dodge Correctional Facility
Offense:
MURDER – 2ND DEGREE, 85%
TDD/SDD *:
12/16/2034
Commitment Date:
05/09/2016
Recall Date:
05/11/2024
Most Recent Board Decision
Decision Type:
RD
Decision:
No release at this time – review in 12 months
Decision Date:
04/11/2023
Effective Date: