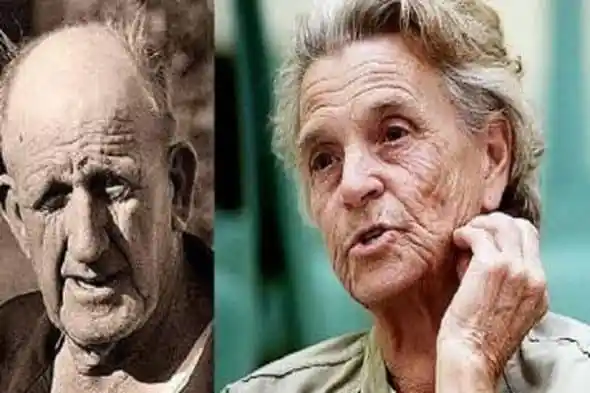 Ray and Faye Copeland were a married pair of Serial Killers who would murder five people in order to cover up their other crimes
According to court documents Ray and Faye Copeland were a pair of thieves who would resort to murder in order to cover up their crimes. Ray Copeland was a known thief and was unable to buy and sell cattle due to his reputation.
The pair would begin to hire drifters and homeless in order to purchase or sell live stock. When the deals were completed they would then murder the men. Their reign of terror would end when one of the men was able to escape and would tell police about Ray and Faye Copeland and that he had seen bones on the farm
The police would search the Copeland farm and soon had evidence of the evil that was committed there and the pair would be arrested.
Ray and Faye Copeland would be convicted and sentenced to death for five murders
Ray Copeland would die on Missouri death row at the age of 78 from natural causes
Faye Copeland death sentence would ultimately be commuted to life in prison without parole. Faye would suffer a stroke and would be given a medical pardon to a nursing home where she would die from natural causes a year later
Ray And Faye Copeland Victims
Dennis K. Murphy of Normal, Illinois; killed October 17, 1986
Wayne Warner of Bloomington, Illinois;[5] killed November 19, 1986
Jimmy Dale Harvey, 27 of Springfield, Missouri; killed October 25, 1988
John W. Freeman, 27 of Boonville, Indiana; killed December 8, 1988
Paul J. Cowart, 20 of Dardanelle, Arkansas; killed May 3 or 4, 1989
Ray And Faye Copeland Photos
Ray And Faye Copeland News
Faye Copeland, a convicted killer once considered the nation's oldest woman on death row, has died at a nursing home where she had been released on medical parole, the Missouri Department of Corrections said Tuesday. She was 82.
Copeland was convicted and sentenced to death along with her husband for the murders of five transients as part of a late-1980s livestock swindle at their farm near Chillicothe.
She was the oldest woman on death row until a federal court commuted her sentence in 1999 to life in prison. Copeland suffered a stroke in August 2002 that left her partially paralyzed and unable to speak. She was paroled a couple of weeks later to nursing home in her hometown.
Copeland died Sunday at the Morningside Center nursing home from what Livingston County coroner Scott Lindley described Tuesday as natural causes.
Authorities contended Ray and Faye Copeland used transients in a scheme to buy cattle with bad checks, then killed the men and buried them in shallow graves. Faye Copeland's defense during trial was that her husband committed the killings without her knowledge and that she was bystander who was the victim of battered woman syndrome.
But jurors found Faye Copeland's guilty after prosecutors presented a handwritten list of farm helpers in her writing. She had written the names because Ray Copeland was illiterate.
Twelve of the names had scrawled X's by them. Five of those men turned up dead, and prosecutors believed three others who were missing also died.
Rep. Kenny Hulshof, R-Mo., who before he was elected to the U.S. House helped prosecute the Copelands in separate trials, said in 1999 that the list of names showed Faye Copeland was more of an accomplice than she claimed.
Copeland had pressed for her release since she was imprisoned.
In 1995, a petition bearing 3,000 signatures was sent to the governor stating that Copeland would not be a threat to society if she was released. Then in 1999, another petition was forwarded, claiming Copeland had no problems in prison and that she was old and needed to be released and brought home.
Ray Copeland, who prosecutors say shot the victims, died in 1993 at age 78 at the Potosi Correctional Center while awaiting execution.
https://www2.ljworld.com/news/2003/dec/31/convicted_killer_dies/
Ray And Faye Copeland Videos