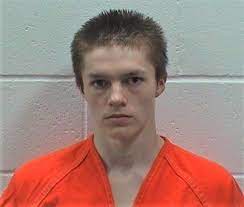 Ryan Campbell was a fifteen year old teen killer from Oklahoma who would murder Jaimone Kirkland
According to court documents Ryan Campbell was upset that Jaimone Kirkland was sitting in a vehicle with Ryan's girlfriend. Campbell would open the door and stabbed the other teenager to death
Ryan Campbell would be arrested, plead guilty to second degree murder and sentenced to twenty years in prison
Ryan Campbell Now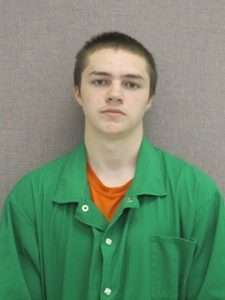 Gender: Male
Race: White
Height: 5 ft 11 in
Weight: 200 lbs
Hair Color: Brown
Eye Color: Hazel
---
Alias: Ryan J. Campbell
---
OK DOC#: 886521
Birth Date: 1/13/2006
---
Current Facility: JOSEPH HARP CORRECTIONAL CENTER, LEXIN
Reception Date: 6/6/2022
Ryan Campbell Case
A Stonewall teenager has pleaded guilty to a fatal stabbing last year.
Originally charged with first degree murder, 16-year-old Ryan James Campbell pleaded guilty to second-degree murder.
Jaimone Kirkland, 18, was killed at a park in Stonewall on April 18, 2021. His girlfriend rushed him to a hospital, where he was pronounced dead.
"The victim's father and grandmother, they didn't want to have to sit through a jury trial proceeding; they didn't want to relive the killing of their son and grandson," said Pontotoc County Assistant District Attorney Tara Portillo. "It's really sad, because when a 15-year-old is a killer and an 18-year-old is killed, nobody wins."
Campbell was sentenced to 20 years in prison and 20 years of probation.
https://www.kten.com/story/46552843/teen-pleads-guilty-in-fatal-stonewall-stabbing
Ryan Campbell News
A Pontotoc County teen charged with stabbing another teen to death last year is headed to prison for the next two decades.
Ryan Campbell, who was 15 when he was arrested for killing 18-year-old Jaimone Kirkland on April of 2021 pled guilty to second degree murder.
Campbell was originally charged with murder in the first degree.
Court documents state Kirkland was in a car with a girl at Blair Park in Stonewall when Campbell opened the door and started stabbing him.
At the time, Campbell claimed it was self-defense, but later admitted he confronted Kirkland because he said the girl in the car was Campbell's girlfriend.
https://www.kxii.com/2022/05/24/pontotoc-county-teen-pleads-guilty-second-degree-murder/