Arnav Uppalapati is a teen killer from North Carolina who was convicted of the murder of his mother Nalini Tellaprolu
According to court documents Arnav Uppalapati would get into an argument with his mother Nalini Tellaprolu over pizza. The teen killer would attack his mother and would strangle her to death in the garage. Nalini Tellaprolu would be found in the garage with an assortment of cuts and bruises with a plastic bag over her head. Arnav would tell police he found her dead after returning home from school. It would take investigators a year before Arnav would be arrested.
Arnav Uppalapati would plead guilty and sentenced to twelve years in prison
Arnav Uppalapati Now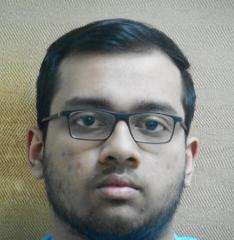 | | |
| --- | --- |
| Offender Number: | 1597019 |
| Inmate Status: | ACTIVE |
| Gender: | MALE |
| Race: | AMERICAN INDIAN/ALASKAN NATIVE |
| Ethnic Group: | NOT HISPANIC/LATINO |
| Birth Date: | 04/29/1999 |
| Age: | 24 |
| Current Location: | NASH CI |
Arnav Uppalapati Case
Arnav Uppalapati, 19, was once a promising student headed to the University of North Carolina at Chapel Hill.
He will spend the next 12 years in prison after pleading guilty to killing his mother during argument in December 2015 in their Cary home.
She may have pushed him or slapped him, and he choked her," prosecutor Howard Cummings said.
Attorneys said Nalini Tellaprolu was hard on her son.
"Verbal and physical abuse, for a lack of a better word, from my client's mother, the evidence would show, had been going on for some time before that," defense attorney Ryan Willis said.
Investigators ruled that Tellaprolu had been strangled inside the home. They never publicly disclosed a motive for the killing.
Cummings said Uppalapati dragged his mother's body into the garage, where he put a bag over her face.
"He did not want to carry her out to the car and have to see her face," Cummings said. "After all, it was his mother."
The DNA from the bag was the evidence that tied him to the crime. He confessed.
"I believe, sometimes, when you snap, it's because you're all bottled up, and things have been going on for a while," Cummings said.
Uppalapati's father and sister sat behind him in the courtroom.
Cummings discussed the plea deal with the family.
"I want them to know when they walk away that someone is still thinking about them, and someone in the system still cares about them," Cummings said.
Cummings said Uppalapati's age, immaturity and his confession early in the investigation led to the plea deal.
https://www.wral.com/story/cary-man-sentenced-to-prison-on-charges-he-killed-his-mother-in-2015/18020758/