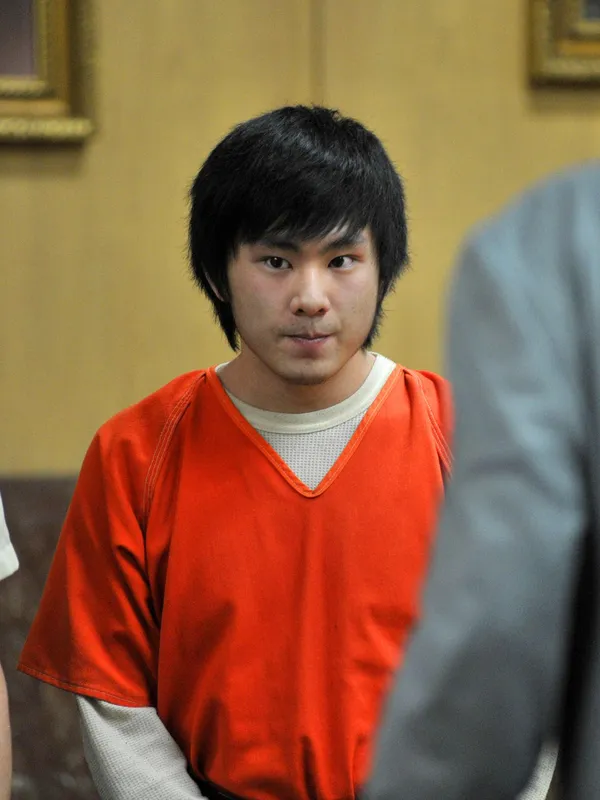 Dylan Yang was a fifteen year old teen killer from Wisconsin when he would murder thirteen year old Isaiah Powell
According to court documents there was a beef between two groups of teens. Isaiah Powell and his group would show up at the home of Dylan Yang. Isaiah Powell who was armed with a BB gun would fire the weapon. Dylan Yang would go into his home and grab a knife then would go back outside where he would fatally stab Isaiah Powell
Dylan Yang would be arrested, convicted and sentenced to thirteen years in prison
Dylan Yang Now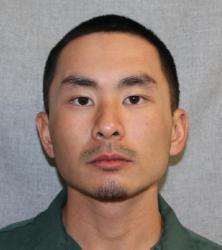 Dylan Yang Case
The 16-year-old Wausau teen convicted in the February 2015 slaying of 13-year-old Isaiah Powell, will spend the next 13 years in adult prison, in a case that sent shockwaves through the community and beyond.
On March 18, Dylan Yang was convicted of first degree reckless homicide. There is no question he stabbed and killed 13-year-old Isaiah Powell, a middle school student who had come to Yang's house over a conflict that began on social media and spilled into a Wausau street. Yang admitted the stabbing, but at trial said he did so in self defense.
Nia Phillips, the 19-year-old Wausau woman who drove Powell and his friends to confront Yang at his home, is serving a three-year probation sentence for her role in the tragedy. She was convicted of contributing to the delinquency of a child.
The sentencing hearing, which lasted more than eight hours, was emotionally charged on both sides. Dylan Yang's Horace Mann Middle School math teacher, Betsy Stangel, testified that she spoke with Dylan hours before the incident, when he confided that he was having "the worst day." On the stand, Stangel apologized to Yang for not doing more.
Other witnesses testified that Dylan Yang was often bullied and harassed both in and out of school. And Kari Smalkoski, a University of Minnesota researcher who spoke in Yang's defense, told Jacobson that Dylan had been bullied from the time he started kindergarten. While living in California, Yang would wait for the bus, and four boys would drag him to a canal and beat him, Smalkoski told the judge. "He was beaten with a baseball bat and left unconscious once."
Then, Smalkoski says, Yang moved to Wausau where, when he was in the 7th grade, a group of boys threatened to rape his mother, kill his family and "shoot up his house."
But Assistant District Attorney Lesli Pluster painted a different picture of Yang, who she said was once caught bringing a folding knife and marijuana to school when he was a 5th grader in California. For that, Pluster says, Yang was expelled.
Pluster's argument, asking Judge LaMont Jacobson to sentence Yang to 25 years in prison, weighed heavily on "gang influence" in Yang's life. She noted that Yang even recently carved the letters "OTB" in his Marathon County jail cell—a nod to the gang (Oriental or Original True Bloods) he allegedly associated with. Yang has been held in the jail since February 27, 2015.
"If not for the defendant, Isaiah would still be here today," Pluster told the judge.
The victim's girlfriend, Aqua Pedraza, gave emotional testimony as well, telling the judge, "It has been two years since Isaiah died and I still cry all the time."
And Isaiah's sister, Alexis Powell, says her brother's death broke apart the family. Their mother is currently homeless and the children are living with grandparents, Alexis Powell says.
Nearly unprecedented security was in place at the Marathon County Courthouse, necessary because of the polarizing nature of the case, officials say. Metal detectors were used throughout the courthouse, while officers were stationed at each entrance, in the courtroom and throughout the hallways.
Dozens of people gathered outside the courthouse during the day-long sentencing hearing Wednesday, many with signs in support for Yang, whose conviction remains controversial.
Outside the building, dozens of people gathered, many carrying signs showing support for Yang, whose conviction remains controversial both in and out of the Hmong community. Judge Jacobson received well over 100 letters from around the U.S. related to the case, many from people expressing shock and dismay that Yang was tried in adult court and will be housed in an adult prison. Yang was 15 when he committed the crime, but was tried in adult court due to a Wisconsin law that requires juveniles as young as 10 accused of homicide to be tried as adults.
The case has had a ripple effect both in and out of the courtroom. In August, Marathon County Administrator Brad Karger served a 30-day unpaid suspension related to his participation in a May peace rally held largely in support of Yang. Karger's participation angered some county leaders and members of law enforcement, who felt his involvement sent an anti-police message. One county supervisor, Sherry Abitz, is still under fire for comments she made in an email comparing the rally to "bringing the KKK" to Wausau.
In the end, Jacobson had stern words for Yang, who faced a maximum 60 years in prison.
"You had the tools, as a result of counseling, that could have been employed and not caused the death of Isaiah Powell," Jacobson said in open court. "But you chose to make that decision, and grab that knife, and stab Isaiah Powell to death."
Yang, shackled and wearing an orange jail jumpsuit, remained stoic as the sentence was read and did not look up as he was led from the courtroom.
Had Dylan Yang been tried in juvenile court, he would have received a maximum penalty of five years behind bars. He will be 29 years old when he is released from adult prison, and subject to extended supervision for an additional 17 years.
An appeal, while likely, is not yet underway.