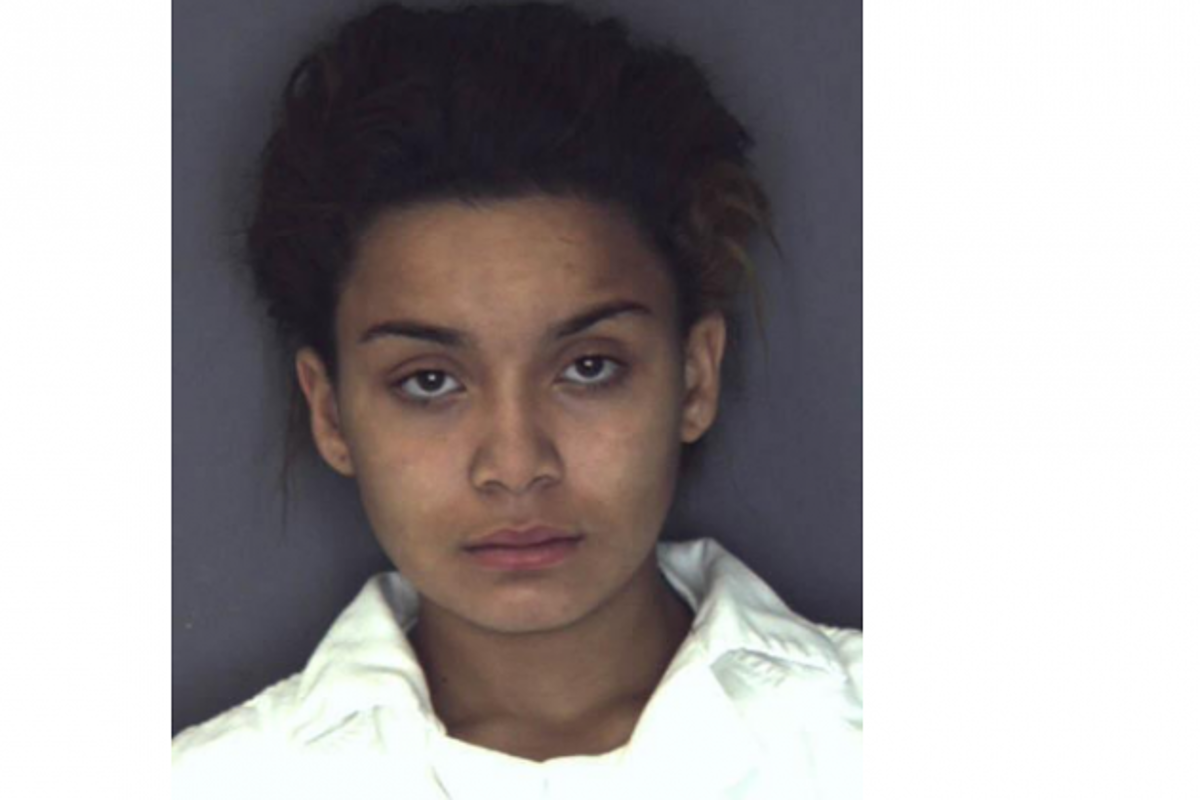 Jennifer Molyneaux was a seventeen year old killer from New York who would murder eighty one year old Helen Mills
According to court documents Jennifer Molyneaux and her boyfriend Devin Giordano would break into the home of Helen Mills. The elderly woman would be beaten and strangled to death before her house was robbed
Jennifer Molyneaux and Devin Giordano would be arrested and both would plead guilty
Jennifer Molyneaux was sentenced to nineteen years to life
Devin Giordano was sentenced to twenty years to life
Jennifer Molyneaux Now
DIN: 17G0446
Race/Ethnicity:
Date of Birth:
(age):
WHITE
03/22/1997
26 years old
Custody Status:
IN CUSTODY
Housing / Releasing Facility:
BEDFORD HILLS
County of Commitment:
ORANGE
Date Received (original):
05/30/2017
Date Received (current):
05/30/2017
Admission Type:
NEW COMMITMENT
Aggregate Minimum Sentence
19 Years, 0 Months, 0 Days
Aggregate Maximum Sentence
LIFE
Earliest Release Date
07/27/2033
Earliest Release Type
PAROLE ELIGIBILITY DATE
Parole Interview Date
03/2033
Parole Interview Type
INITIAL RELEASE APPEARANCE
Parole Eligibility Date
07/27/2033
Conditional Release Date
NONE
Maximum Expiration Date
LIFE
Jennifer Molyneaux Case
Tears streaked Jennifer Molyneaux's face, and she apologized to Helen Mills' family, but no amount of remorse could reverse the terrible thing Molyneaux did at the age of 17.
Molyneaux killed Mills, 81, in the woman's own home, after Molyneaux and boyfriend Devin Giordano staged a burglary to get drug money.
On Wednesday in Orange County Court, Judge Nicholas De Rosa sentenced Molyneaux, of the Town of Wallkill, to 19 years to life in prison. Molyneaux, now 20, pleaded guilty in February 2015 to second-degree murder, and admitted she was the one who killed Mills.
Giordano, now 22, pleaded guilty three months ago to all the charges he faced, including second-degree murder – for causing death during a burglary – third-degree arson and first-degree burglary. He was sentenced March 30 to 20 years to life. His family maintains that he never entered the house and did not participate in the murder.
Prosecutors say Molyneaux and Giordano went to Mills' home in the Village of Goshen early on Aug. 2, 2014. The plan was to grab some money, but the end result was Mills' death and a fire set to cover up the crime.
Mills' granddaughter Desiree King read a family statement in court Wednesday, describing the family's pain and grief from losing Mills and from the way she was taken from them by Giordano and Molyneaux's actions.
"Because of their selfishness and addiction, we have lost the core of our family," King said.
Helen Mills was her own woman, and a person of faith, King said. Each night before bed, she read a passage from a religious book. King quoted the passage Mills had marked the night before her death: "God will be all in all, and God will have his way," the passage began. "Draw near to God, and he will draw near to you," it concluded.
King said she hopes Mills' killers will someday find redemption.
Assistant District Attorney Leah Canton told the judge that Molyneaux and Giordano "decided to carry out a plan that is unthinkable, that is unimaginable for two young individuals … They decided to enter into Mrs. Mills' home and take whatever they could find."
Canton said Molyneaux cooperated with police, pleaded guilty relatively early and accepted responsibility, but she also had choices that night. She could have walked away from Mills' house instead of entering. She could have gone for help. Instead, Canton sad, Molyneaux wrapped her hands around Mills' neck, and kept choking and punching her until she died.
In Mills' last moments, Canton said, "the only faces she saw, the only hands she felt, were the faces and hands of Jennifer Molyneaux and Devin Giordano."
Two things are clear, Canton said: If it weren't for Giordano, Molyneaux would not have been at Mills' home, and if it weren't for Molyneaux, Mills would still be alive.
Canton asked De Rosa to impose a sentence of 22 years to life in prison.
Molyneaux's lawyer, Edward Hayes, emphasized his client's cooperation and early acceptance of responsibility. She has a very supportive family waiting for her, he said. Her mother and sister, upon learning what had happened, called police immediately, he added.
Hayes said Molyneaux should get some consideration in sentencing because, unlike her codefendant, she didn't drag out the case for years. To deny her credit for that would discourage other defendants from pleading guilty, he argued.
Whatever the sentence, Hayes said, Molyneaux's chances for parole will depend on her conduct and efforts to rehabilitate herself.
Jennifer Molyneaux spoke briefly, her voice shaking and cracking.
"I just want the family to know how sorry I am. And I know that's not enough," Molyneaux said. "But I'm just sorry for the pain that I caused you and the pain that I caused my family, and I hope that God heals them, and I'm sorry. I'm just sorry."
De Rosa said his introduction to the case came when investigators arrived at his door with a search warrant application and photos of the crime scene – shocking, even after 29 years as a judge.
"With one act, you took that person's life and you turned it into memories and a handful of photographs," De Rosa told Molyneaux. "What in the world could mitigate that?"
There's no way to make restitution, no way to bring back the victim, he said.
"The problem with taking years off a sentence in cases like this (is), I feel like I'm writing a check on somebody else's account. Those years aren't mine to take off. They belong to the family."
But because Jennifer Molyneaux's actions ultimately led to Giordano's plea and spared Mills' family from the ordeal of a trial, he sentenced her to 19 years to life in prison.
If she is paroled after the minimum 19 years – not likely, De Rosa said – "you will have lived not even half of Mrs. Mills' life. Think about that difference."
https://www.recordonline.com/story/news/courts/2017/05/17/woman-gets-19-to-life/5036829007/