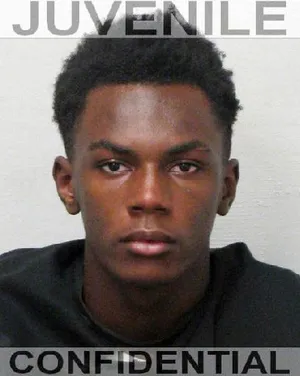 Jeremiah Hill was a thirteen year old teen killer from Florida who was convicted of the murder of Tony Vernon Johnson
According to court documents Jeremiah Hill and two accomplices would meet Tony Vernon Johnson for a gun swap. During the swap Hill would fatally shoot Tony Vernon Johnson. Hill would also shoot another man at the swap who would survive his injuries
Jeremiah Hill would be arrested, convicted and sentenced to forty years in prison
Jeremiah Hill Now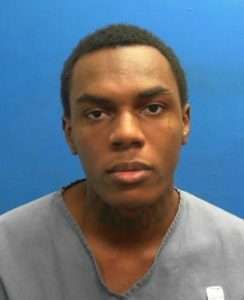 | | |
| --- | --- |
| DC Number: | J56775 |
| Name: | HILL, JEREMIAH |
| Race: | BLACK |
| Sex: | MALE |
| Birth Date: | 12/02/2001 |
| Initial Receipt Date: | 07/06/2016 |
| Current Facility: | CENTURY C.I. |
| Current Custody: | CLOSE |
| Current Release Date: | 06/02/2055 |
Jeremiah Hill Case
A Jacksonville teenager was sentenced to 40 years in prison Friday for a murder that took place when he was 13.
Jeremiah Elijah Hill, now 14, pleaded guilty in April to the first-degree murder of 25-year-old Tony Vernon Johnson among other charges involved in a gun-deal shooting almost a year ago today. Under Florida law, his sentence will be reviewed after 25 years.
"Many of us find it difficult to imagine a 13-year-old could do this," said Circuit Judge Jack Schemer before imposing the sentence. "You are not an evil person, but you committed an evil act."
Hill apologized to Johnson's family before being sentenced, but those family members said afterward that they didn't believe he was truly remorseful.
"He's sorry he got caught," said Johnson's mother, Anniwillie Clark.
Jeremiah Hill also pleaded guilty to attempted first-degree murder for the attempted murder of 24-year-old Stephon Graham, armed robbery and possession of a firearm by an adjudicated delinquent.
Jeremiah Hill said he wasn't a bad person and would work to better himself in prison. Schemer told him he controlled his own future.
"You say you want to improve yourself," Schemer said. "In 25 years a judge will be trying to figure out if you did."
Police said Hill and two adults drove to a North Main Street gas station last June to trade handguns with Johnson. After the exchange, Johnson was gunned down.
Graham also was at the gas station and was shot several times as he tried to flee. The shooting was captured on surveillance cameras.
Jeremiah Hill's mother, Valentine Robinson, called police the next day and told them her son had information about the shooting. During the interview with detectives, Hill told them what happened, according to his arrest report.
Until recently Florida law required anyone convicted of first-degree murder be sentenced to life without parole. But the U.S. Supreme Court ruled in 2012 that mandatory life sentences for juveniles are unconstitutional.
Juveniles can still face life sentences in such cases, but judges must weigh criteria such as the offenders' maturity and the nature of the crimes before imposing that sentence. An underpinning of the Supreme Court ruling was that juveniles are different from adults and function at different stages of brain development, so that a life sentence without the possibility of parole violates the Eighth Amendment ban on cruel and unusual punishment.
A large portion of Friday's sentencing hearing focused on whether Hill could be rehabilitated. Defense attorney Sissy Adams-Jones said Hill could be a functioning member of society with counseling and maturity. Psychologist Stephen Bloomfield testified that teenager brains are still developing and Hill could be a completely different person a decade from now.
But Assistant State Attorney Bernie de la Rionda expressed skepticism, pointing out that Hill had an extensive criminal record before the shooting that included bringing a gun to school and threatening his mother and stepfather with a gun while saying he was going to burn their house down.
De la Rionda also showed pictures on Hill's Facebook page that showed him holding multiple guns and that he responded to a posting mourning Johnson's death by saying some of them commenting could be next.
The prosecutor said he recommended the 40 years because Hill deserved credit for pleading guilty and the uncertainty in the law right now after multiple Supreme Court rulings.
Jeremiah Hill said he was sorry for his actions but repeatedly said he couldn't remember when de la Rionda pressed him for details of the crime or his previous criminal history.
Family members described Hill as a child who struggled to learn and didn't have much impulse control. His aunt, Judy Hill, said he struggled to understand and follow instructions and was more of a follower than a leader.
Robinson, who is 32, gave birth to Hill when she was 17. He is the oldest of the 11 children she has, and her youngest was born last weekend. Hill's biological father is serving a 25-year prison sentence and hasn't seen his son since he was an infant
Charges are still pending against the other two men co-defendants. Hill's cousin, Keyshaun Nelson Hill, 19, and Cameron Sneed, 18, are both charged with first-degree murder, first-degree attempted murder and armed robbery. Sneed was 17 when the crime occurred and also is being prosecuted as an adult.
https://www.jacksonville.com/story/news/crime/2016/06/03/teen-who-pleaded-guilty-murder-occurred-when-he-was-13-gets-40-years/15712504007/