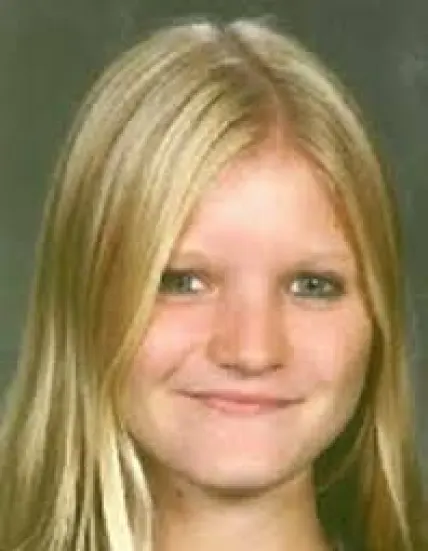 Morgan Leppert was a fifteen year old living in Florida when she would murder an elderly man
According to court documents Morgan Leppert was dating a much older man and her father was not happy. Morgan and her boyfriend decided to run away together and decided to steal a van from an elderly man. However the robbery quickly went sideways and the elderly man would be murdered
Morgan Leppert and her boyfriend would soon be arrested
Her boyfriend quickly turned against Morgan Leppert to save himself from the death penalty and would testify against her
Morgan Leppert would be convicted and sentenced to life in prison without parole
Morgan Leppert would go through a resentencing hearing however the crime was so brutal that her sentence would stand
Morgan Leppert Photos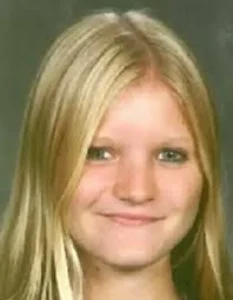 Morgan Leppert FAQ
Where Is Morgan Leppert Now
Morgan Leppert is currently incarcerated at the Florida Women's Reception Center
When is Morgan Leppert Release Date
Morgan Leppert is serving life without parole
Morgan Leppert Case
A tearful apology and years of good behavior behind bars weren't enough to change a life sentence for Morgan Amanda Leppert Wednesday in Putnam County.
In a new sentencing, Circuit Judge Patti Christensen still gave the 23-year-old a life term for killing a 66-year-old Melrose man when she was 15.
"I regret every one of those choices we made that night," Leppert said, also referring to her then-boyfriend Toby Lee Lowry.
"I hope that one day you can find it in your heart to forgive me," she said, reading from a lined sheet of notebook paper, her hands sometimes trembling.
The letter was intended in part for the family of James Thomas Stewart, the victim who was beaten, stabbed and suffocated in 2008 so Leppert and her 22-year-old boyfriend could steal his truck and leave Florida. None of Stewart's family attended the hearing.
Christensen said she had no choice under the law but to give the life sentence in the case because Leppert intended to kill Stewart.
Lowry, 30, also previously agreed to a life sentence in order to avoid the death penalty.
Leppert's case was eligible for review after a Florida Supreme Court decision last year that juveniles involved in a killing cannot be sentenced to life without being given special consideration. She was sentenced to life in 2009.
"I feel constrained that I have to do this," Christensen said Wednesday.
Stewart, who was born without hands, had been dead for days when his body was found. During the attack at his home, Stewart was having difficulty breathing, Christensen said, recounting what Leppert told detectives at the time.
He asked Leppert and Lowry, "Why are y'all going to kill me?"
Christensen said that was convincing of Leppert's involvement. Then Leppert was told to find a plastic bag to suffocate the former commercial fisherman.
"At that point there was only one reason to get that bag," the judge said.
Members of Leppert's family and other supporters were the only others in the courtroom. Leppert, in a blue prison uniform and shackles teared up and at one point buried her head in one hand after Christensen read the sentence.
Her supporters declined to comment after the hearing that took less than 30 minutes.
Leppert also was sentenced to 50 years each on convictions of other charges of burglary with battery and robbery with a deadly weapon.
Christensen said Leppert's sentence on the murder charge will be up for review in 25 years.
She noted that Leppert had earned her high school equivalency and a cosmetology certificate while in prison and urged her to continue good behavior to help with that review.
"Be a good citizen in prison," the judge said.
Leppert and Lowry were caught in Texas about a week after killing Stewart when she was recognized from a nationwide Amber Alert.
In earlier hearings to determine what the sentence will be, Leppert's attorney argued that the teen was under the influence of her 22-year-old boyfriend and that she was immature and highly submissive. She had no prior criminal history.
"I wish I never ran away with him." Leppert said in her letter.
She also was pregnant when she went to prison but believed she miscarried, her attorney, Valarie Linnen, said.
Prosecutor Chris France argued in the previous hearings that Leppert was the one in charge, based on observations of a homeless hitchhiker she and Lowry picked up after the murder and who was with them for days. Robert Bruckner said Leppert hit Lowry during arguments and that Lowry was docile around her.
When Leppert arrived at Lowell Correctional Institution in Ocala, she became Florida's youngest female prison inmate.
Linnen said she will file an appeal.
https://www.jacksonville.com/story/news/crime/2016/06/08/new-sentencing-same-result-then-15-year-old-girl-putnam-murder/15712932007/
Morgan Leppert Videos