Paul Bernardo Canadian Serial Killer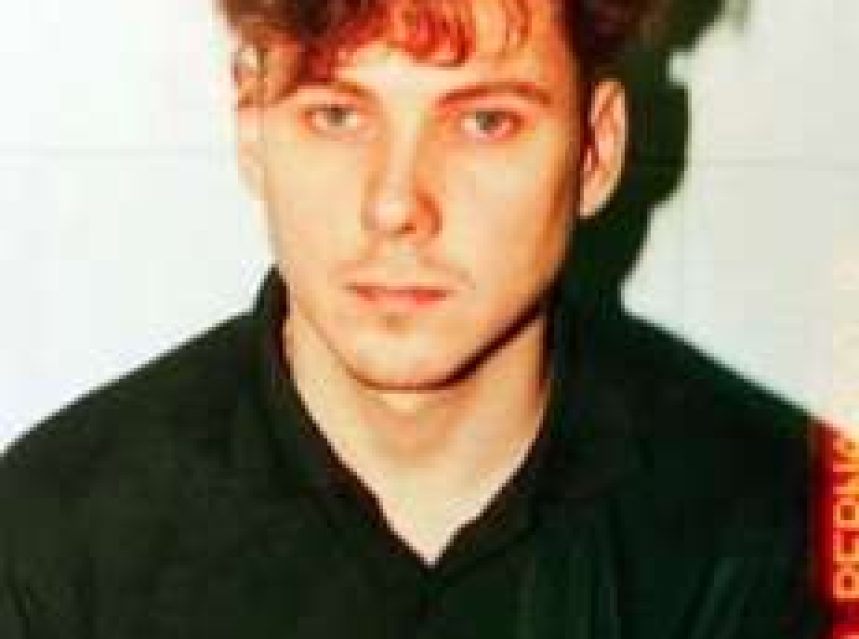 Paul Bernardo is a Canadian serial killer and a serial rapist who was convicted for the murders of three young women
According to court documents Paul Bernardo would begin his twisted criminal career as the Scarborough rapist. Scarborough which is a suburb of Toronto Ontario would have their police force send out numerous warnings to young women that a rapist was operating in the area from 1987 to 1990. During that period 16 young women would be the victim of attempted rape or rape
Paul Bernardo would meet his future wife Karla Homolka and soon the pair would move on to murder
The first victim of Paul Bernardo and Karla Homolka would be Karla own sister Tammy Homolka. Karla would steal drugs from an animal clinic where she worked and would put the drugs into a spaghetti sauce that was given to Tammy. Paul would rape the fifteen year old girl when she passed out. Six months later Karla Homolka would steal more drugs and after Tammy passed out a cloth was pressed to her face containing Halothane which is used as an anesthetic. Paul and Karla would sexually assault the teen and videotaped the attacked. This time Tammy would die as she would choke on her own vomit. When the police investigated they would later rule the death was accidental
The second victim of Paul Bernardo and Karla Homolka was fourteen year old Leslie Mahaffy. Leslie Mahaffy was abducted as she was walking to her mother's home. Leslie Mahaffy would be sexually assaulted repeatedly over a twenty four hour period before she was strangled with an electric cord. Like the murder of Tammy Homolka the pair would use Halothane to subdue the teen girl. Mahaffy body would later be dismembered and encased in concrete
The third victim was Kristen French. The fifteen year old girl would be abducted by Paul Bernardo and Karla Homolka. The pair would tape themselves sexually assaulting Kristen over the weekend before she was murdered. Her body would be found in a ditch near Burlington Ontario
Two years after investigating Paul Bernardo for the Scarborough Rapist cases Bernardo was finally named as the main suspect as his DNA was finally tested. Bernardo would also come under more suspicion when Karla Homolka was badly beaten by him with a flashlight causing her to move in with relatives. When staying at her relatives she would tell them of Bernardo being the Scarborough Rapist and his involvement in the Leslie Mahaffy and Kristen French murders.
Karla Homolka would be interviewed by detectives and her lawyer set up a deal where in exchange for her help she would receive a much lesser sentence
Paul Bernardo would be arrested and ultimately be convicted of the three murders and be sentenced to life in prison with no parole for twenty five years (the max in Canada). Karla Homolka would receive a 12 year prison sentence and was released from prison in 2005
Paul Bernardo Photos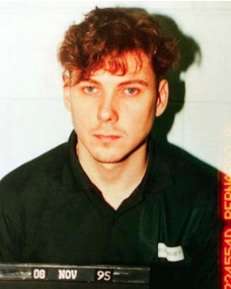 Karla Homolka Photos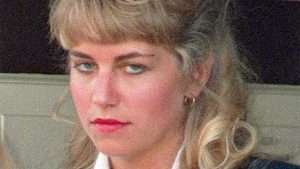 Paul Bernardo Case
The decision to transfer serial killer and rapist Paul Bernardo to a medium-security prison was sound, the Correctional Service of Canada announced Thursday, with its commissioner underlining his new lodgings do not make him any less of a "psychopath."
Anne Kelly faced reporters for the first time since controversy erupted in early June over news of Bernardo's transfer from Millhaven Institution, a maximum-security penitentiary in Ontario, to La Macaza Institution, which is about 190 kilometres northwest of Montreal.
She was presenting the findings from a review she launched following public outcry over the decision. Backlash had also echoed through Parliament Hill and the legislature in Ontario, the province where Bernardo committed his crimes.
Paul Bernardo is serving an indeterminate life sentence for the kidnapping, torture and murders of 15-year-old Kristen French and 14-year-old Leslie Mahaffy in the early 1990s near St. Catharines, Ont.
He has admitted to sexually assaulting 14 other women and was convicted of manslaughter in the death of Tammy Homolka, who died after being drugged and sexually assaulted.
Tammy's sister Karla Homolka, who was married to Bernardo at the time, was released in 2005 after completing a 12-year sentence for her role in the crimes committed against French and Mahaffy.
"The fact that he is at a medium-security institution does not negate the fact that he is a psychopath, and that he committed horrific and unspeakable crimes," Kelly said.
She emphasized that federal corrections is responsible for managing inmates and must make decisions based on law, rather than on how society feels about a particular offender.
"The punishment is the sentence," Kelly said. "And he was given the harshest sentence possible in the Canadian criminal justice system."
The review into the transfer decision concluded the correctional service's reclassification of Paul Bernardo's security risk was "sound." It noted concerns, however, when it came to how it notified the French and Mahaffy families of his move, which happened the day he was transferred on May 29.
The committee struck to review the matter "recognized that news of the transfer, including the nature of notification caused emotional distress for victims."
Letting them know earlier "could have reduced the shock impact of notification on the day of the transfer, as well as allowed time and opportunity for victims to become informed of the implications of a transfer to a medium-security environment," the report says.
Kelly pledged Thursday that the correctional service will strike another committee with the goal of improving its existing policy around notifying victims.
Lawyer Tim Danson, who represents the French and Mahaffy families, said Thursday they reject the review's conclusion, adding that a different set of criteria should be applied to people who are psychopathic
Citing Public Safety Minister Marco Mendicino's own words that Bernardo's transfer was "shocking and incomprehensible," he called for changes to the law governing such transfers.
"No law that is 'shocking' and 'incomprehensible' can stand, and must be changed to address the specific challenges regarding Canada's most dangerous offenders," he said.
Conservative Leader Pierre Poilievre also called on the Liberals to intervene. He said if Mendicino will not issue a directive stating murderers with multiple victims must serve out their sentences in maximum-security prisons, then the government should adopt a private member's bill the Tories advanced before Parliament broke for summer that would do the same.
"Paul Bernardo should leave prison in a box when he's dead. He should never be out of a maximum-security penitentiary," he told reporters in Toronto.
Ontario Premier Doug Ford had echoed that sentiment earlier, issuing a statement that said, "this low-life should remain in maximum security for the rest of his miserable existence."
Mendicino confirmed Thursday that he gave the correctional service a directive to implement new steps to better ensure victims are considered when an inmate is transferred, but cautioned against taking any further action
"Politicians do not determine prison terms in this country," he said. "We must respect the independence of our correctional system _ notwithstanding the fact that many Canadians are very disappointed and may even disagree with the outcome of this review," he said in a statement.
Kelly acknowledged how many Canadians would likely be upset at its conclusion, following weeks of searching for answers about why it happened in the first place.
That's why she said she made the "exceptional" move to authorize the release of personal information, which is allowed under the federal Privacy Act if it's determined by the head of an institution that the public interest "clearly outweighs" an individual's right to privacy.
The review found that Paul Bernardo's security classification was reviewed 14 times between 1999 and 2022, and each time he met the criteria to be moved to a medium-security institution.
The review report says these results had previously been "overridden" because his high-profile status placed him at a greater safety risk, and most of his interactions with other offenders in maximum-security prison were extremely restricted and controlled
Paul Bernardo applied to be moved to the medium-security Bath Institution in June 2022, according to the document, but a security review that found he met the bar for transfer was "overridden" because of his failure to integrate with other inmates.
Paul Bernardo then went on to work with senior officials at Millhaven to develop an integration plan, the review says, and was "fully integrated" within that prison by July 2022.
He then successfully applied to be moved to the La Macaza Institution in Quebec. That facility offers treatment for sex offenders.
From last July until the transfer in May, "there were no documented incidents or behavioural concerns" reported by staff, the review says.
"Staff at Millhaven Institution reiterated that the ongoing impediment to the offender's reclassification to medium was his failure to integrate; thus, upon, integration, there were no longer grounds to warrant a maximum security classification."
Kelly defended her decision not to release such detailed information until Thursday, saying the service did release some specific information as more questions about the transfer rolled in.
In his statement, Danson said had she done so earlier the shock Canadians felt "could have been mitigated significantly," adding that "silence and secrecy results in distrust."
The commissioner acknowledged more needs to be done when it comes to sharing information with the public, "not when there's a crisis _ but sharing with the public the important work that we do in protecting society."
She also defended her decision not to personally raise the issue of Paul Bernardo's transfer directly with Mendicino, despite them having several meetings to discuss broader policy issues.
She said the commissioner does not discuss operational decisions undertaken by the prison system, including security classifications, with the minister.
Mendicino has faced calls from the Conservatives to resign over his handling of the issue. He confirmed he only learned about the transfer the day after it happened, despite his staff being notified in the months before.
The directive he issued on Thursday included instructions to ensure the public safety minister is notified regarding the security classification and transfers of high-profile offenders "whose offences elicited or have a potential to elicit significant public interest."
Kelly reiterated that the Canadian correctional system is fundamentally based on the rehabilitation of offenders.
"We want justice to be served," she said. "We want Canadians to have confidence in our decisions."
Speaking to reporters at an unrelated event in Kingston, Ont., on Thursday morning, Prime Minister Justin Trudeau said there are lessons to be learned around Bernardo's transfer and his government believes in prioritizing victims
https://nationalpost.com/news/canada/correctional-service-to-release-results-of-review-into-paul-bernardos-transfer