Bruce McArthur Canadian Serial Killer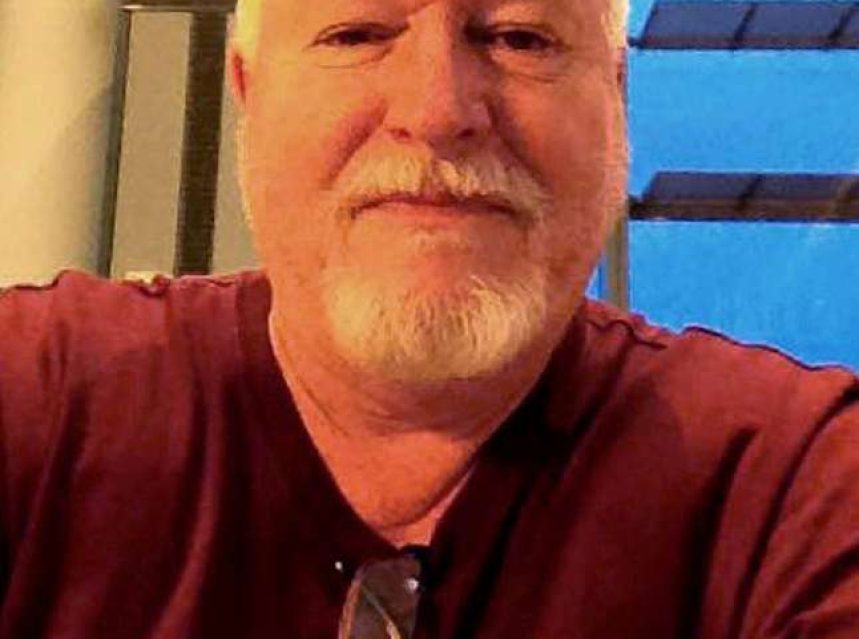 Bruce McArthur is a serial killer from Canada who was convicted of eight murders
According to court documents Bruce McArthur would prey on the Gay community in Toronto Ontario. The police would take a ton of abuse over the disappearance of a number of men and their lack of investigation. Bruce McArthur would begin killing in 2010 and would not stop until his arrest in 2017
Bruce McArthur Victims
Abdulbasir "Basir" Faizi, 42
Majeed "Hamid" Kayhan, 58
Skandaraj "Skanda" Navaratnam, 40
Soroush Mahmudi, 50
Andrew Kinsman, 49
Selim Esen, 44
Dean Lisowick, 43
Kirushna Kumar Kanagaratnam, 37
Bruce McArthur finally came to the police attention and he was put under surveillance. When they saw a young man entering McArthur residence they would quickly take him into custody as they feared for the young man's safety.
Bruce McArthur would eventually plead guilty to eight counts of murder and was sentenced to eight life sentences with no chance of parole for 25 years
Bruce McArthur Photos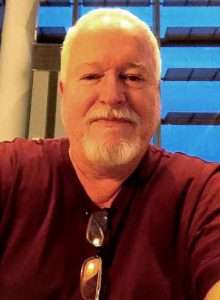 Bruce McArthur Case
Bruce McArthur was, to the outside world, just another local shopping mall Santa Claus.
But over seven years, he was responsible for the murders of eight gay men – a trauma that still haunts Toronto's gay village.
Red flags were first raised after police linked McArthur to the case of missing gay man Andrew Kinsmen in 2017. Soon, the remains of seven other victims were discovered.
With overwhelming evidence against him McArthur was arrested and eventually sentenced to life in prison with 25 years parole.
Journalist Mobeen Azhar came across the McArthur story when he read about Kinsmen, the killer's eighth and final victim.
When Azhar found out the majority of the men McArthur had targeted were "brown skinned gay men", it "struck a real chord" and soon launched him into a two-year investigation.
Unlike other victims, Kinsmen "wasn't homeless, didn't have a double life, and was known around the gay community so when he went missing the community rallied".
But for those others – Selim Esen, Majeed Kayhan, Dean Lisowick, Soroush Mahmudi, Skandaraj Navaratnam, Abdulbasir Faizi and Kirushna Kanagaratnam – there remain questions over what happened to them.
Each of McArthur's victims had vulnerable pasts. Among them was a recent immigrant who had fallen into drug abuse, a refugee who was about to be deported, a closeted gay Muslim and homeless sex workers.
Azhar wanted to understand how they fell through the gaps and what their deaths told us about inclusivity in the LGBTQ+ community and wider society.
"I'm super aware of the hoops LGBTQ people have to jump through to get through their day-to-day lives." Azhar, himself a second-generation Pakistani man, tells PinkNews. "And I'm even more aware of the hoops when you are also from immigrant communities."
Since McArthur immediately pled guilty, huge amounts of evidence "never had its day in court".
So Azhar started reaching out to "families and friends who had been affected" to get to the bottom of his "unanswered questions".
There was a "massive effort" to take people and events seriously. "For everything you see filmed in the series, there were tenfold more meetings to explain the context and make sure people wanted to take part," Azhar says.
He is more than aware of the backlash that has surrounded Netflix's recent Jeffrey Dahmer series, which he says used "artistic license" to add "dramatic effect".
"I don't think it is particularly responsible," he says. "Particularly when there are family members who are still alive and have to deal with the repercussions of it becoming a hit Netflix series."
At its core he wants Santa Claus: The Serial Killer to spark conversation on "how society can grow and progress" – and sometimes that means dealing with the "f**king ugly" stuff.
After McArthur was tracked down in 2017, police uncovered the remains of seven other victims in the back garden of Toronto couple Ron and Karen.
Speaking to PinkNews, Karen says police were "concerned" and focused on doing a good job,
"They were also very humane. They went above and beyond to serve and protect my partner and me," Karen says, adding: "This was not a repeat of the Stephen Port case".
Port is a British serial killer who targeted vulnerable gay men between 2014 and 2015 in the UK – it's since been found that police failures led to lives being lost and that police made assumptions about gay men that "could have been based, consciously or unconsciously, on discriminatory views".
Azhar believes "there are definitely things the police could have done better" in the McArthur case.
During the investigation, it was discovered that some of the non-white victims had never even been reported missing. It exposed a fundamental disconnect between police and racialised LGBTQ+ communities.
Indeed, an independent review of the investigation headed by judge Gloria Epstein found there was "distrust of police among LGBTQ2S+ people of colour as a product of historical and ongoing misuses of surveillance and violence".
This contributed to McArthur seeking queer men of colour, Azhar believes, much in the way it's thought Port was able to kill undetected because of the fractured relationship between police in London and the LGBTQ+ community.
"I could see direct parallels between the modus operandi of Bruce McArthur and Stephen Port," Azhar says, stressing it is the "complex" layers that made McArthur's crimes possible.
"It is to do with personal histories, the police, the law in Canada, immigrant experiences, drug use, all of those things. I want people to understand the multitude of factors that create a situation."
During his investigation, Azhar met with a friend of one of the victims, an Afghan man called Majeed Kayhan.
The friend told him that "when Kayhan went missing, 'we assumed he had been involved in an honour killing because he's an Afghan, so we just kept out of it'.".
As well as isolation from the LGBTQ+ community, many people of colour such as Kayhan also face expulsion from their families. It is in this forgotten space that many of these men eventually lost their lives.
Azhar can relate, adding: "I grew up in Yorkshire, very much part of the Muslim community.
"I've managed to negotiate space where I have been married to my husband for years now and very slowly worked things out with my family. I'm an exception. The majority of my friends still to this day are either not out to their families, or if they're out, it's not spoken about."
Joshua Cleaver, currently a programme coordinator at Health Initiative for Men (HIM), met McArthur while he was working as a sex worker in Toronto.
In Santa Claus: The Serial Killer he explains: "I was broke and homeless off and on and addicted to drugs. McArthur responded to an ad I had posted on Craigslist and was offering me money for sex."
It was only after Cleaver told McArthur that his boyfriend knew his whereabouts that he managed to make his escape the next morning but the ordeal has left him with PTSD.
Cleaver tells PinkNews that society still has a long way to go to protect the most marginalised groups, particularly sex workers.
"The fact that he was targeting vulnerable people shouldn't be a surprise to anyone," he says.
"Marginalised and vulnerable people are continuously targeted and exploited by perpetrators of violence. The added stigma and shame around sex work only contributes further to the marginalisation of sex workers, thereby putting them at even higher risk."
He adds: "[Racism was] a big part in this case. Racism within the police force, racism within the queer community and Bruce McArthur himself.
"If police had paid more attention; if they were more widely accepted within the queer community, it's very likely Bruce McArthur wouldn't have seen them as being vulnerable as he did."
As to what lessons we can learn from this seven-year-long tragedy, for Azhar it comes down to having "adult conversations" in a community where a lot of people are "drowning in shame".
For example, he says: "If someone is telling lies to their family about where they are, we need to work out how we can help them and get them to a place where they can be more honest."
This is just as true in the UK as it is in Canada.
"I don't think we seem to be having conversations within our own communities within the gay community, within the queer community, within immigrant communities, about how we take care of each other better."
Most importantly, we need to have more compassion, Azhar says.
"Whether you ever go to the gay village for a hen do, or you have gay friends, or there's someone at work that's been a bit quiet.
"I want us to be compassionate. I want us to ask those questions. I want us to make sure we're all okay."
It's a message echoed by Karen, who adds: "As individuals, we can break down barriers through small daily acts of kindness and connection.
"When people are disconnected from their society they are vulnerable."
https://www.thepinknews.com/2022/11/06/bruce-mcarthur-santa-clause-serial-killer/