Stephanie Olsen was a seventeen year old teen killer from Kentucky who would murder her mother
According to court documents Stephanie Olsen was dating David Dressman and her mother was not happy with the relationship and was against the two moving in together. Olsen and Dressman would flee the State however they would later be returned to Kentucky
Then Stephanie Olsen and David Dressman would plan the murder of Diane Snellen. The two teen killers would enlist the help of another teen Timothy Crabtree who they promised a portion of the life insurance
Stephanie Olsen would lure her mother, Diane Snellen, to a bedroom where she was attacked by David Dressman and stabbed multiple times. Olsen and Dressman would leave the home and Stephanie would return the next day and phone the police
David Dressman and Timothy Crabtree would be arrested right away however it would take ten months before police charged Stephanie Olson
Timothy Crabtree would be convicted of conspiracy to commit murder and received a six year sentence
David Dressman would be convicted of conspiracy to commit murder and burglary. He received twenty years for the conspiracy and ten years for the burglary. He is eligible for parole in 2023
Stephanie Olsen would be convicted of conspiracy and be sentenced to twenty five years in prison and is eligible for parole in 2024
Stephanie Olsen Now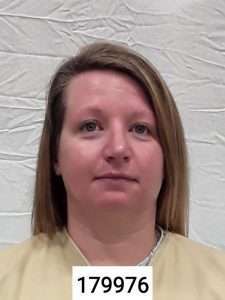 Name:
OLSEN, STEPHANIE DENISE
Active Inmate
PID # / DOC #:
103234 / 179976
Institution Start Date:
7/14/2005
Expected Time To Serve (TTS):
12/9/2025
Classification:
Medium
Minimum Expiration of Sentence Date (Good Time Release Date): ?
12/09/2025
Parole Eligibility Date:
9/09/2024
Maximum Expiration of Sentence Date:
9/08/2029
Location:
KY Corr. Inst. for Women
Age:
38
Race:
White
Gender:
F
Eye Color:
Blue
Hair Color:
Blond or Strawberry
Height:
5′ 1 "
Weight:
196
David Dressman Now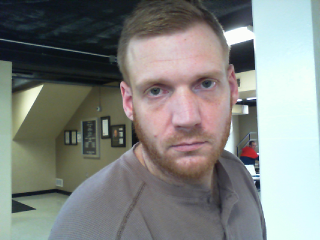 Name:
DRESSMAN, DAVID TYLER
Active Inmate
PID # / DOC #:
121636 / 202474
Institution Start Date:
7/06/2023
Expected Time To Serve (TTS):
11/9/2023
Classification:
Medium
Minimum Expiration of Sentence Date (Good Time Release Date): ?
11/09/2023
Parole Eligibility Date:
10/01/2023
Maximum Expiration of Sentence Date:
3/16/2024
Location:
Kenton County Det. Cntr
Age:
39
Race:
White
Gender:
M
Eye Color:
Green
Hair Color:
Red or Auburn
Height:
5′ 10″
Weight:
190
Stephanie Olsen Case
After more than eight hours of deliberations lasting into Friday morning, a Scott County jury found Stephanie Olson guilty of a charge of complicity to murder her mother.
Stephanie Olsen screamed "Oh my God" and started crying after the verdict was read at 12:45 a.m. Her dad and stepmother also cried as they watched bailiffs lead Olson to the Scott County Detention Center.
The penalty phase will begin at 10 a.m. today. The jury could sentence Stephanie Olson to 20 years to life in prison without the possibility of parole
Prosecutors say Stephanie Olsen conspired with her then-boyfriend, David Dressman, and Timothy Crabtree to kill Diane Snellen for financial gain and due to rifts with her mother over Dressman.
Dressman has been charged with murdering Snellen, while Crabtree accepted a prosecution's deal and entered an Alford plea to a lesser charge of conspiracy. The plea allows Crabtree to recognize the evidence against him without admitting guilt.
Snellen, a 41-year-old Toyota employee, was found nude on the floor of her daughter's upstairs bedroom with 27 stab wounds to her chest, neck and head on June 6, 2002.
During his closing argument, Commonwealth's Attorney Gordie Shaw called Snellen's murder one of the worst he had ever seen, saying her killing was something "personal" and left Snellen with no time to struggle.
"When this happened, it happened fast, it happened hard," Shaw said, adding that Snellen's body looked as though she had been hit by a truck.
Shaw said Stephanie Olsen wanted her mother dead so she could lead her own life, a life without Snellen's rules and restrictions.
"She couldn't wait six months to turn 18, and maybe she wanted the money with no wait," Shaw said. "I don't know what goes through the mind of somebody like that."
Shaw said Snellen was killed sometime after Stephanie Olson got off the phone with her mother at 10:26 p.m. and before Olson and Dressman went to Lexington after midnight. Defense attorney Rodney Barnes challenged the time of death, saying the prosecution had presented "too tight of a time frame" for the murder to have taken place and for evidence to have been destroyed.
In his closing argument, Barnes told jurors that Georgetown police Detective Tom Bell had made "some serious mistakes" in his investigation of Snellen's murder. Among the errors, Barnes said police did not search the home of Snellen's boyfriend, Todd Johnson, did not search the field behind Snellen's house and did not investigate connections with other murders.
Instead, Barnes told jurors police zeroed in on Stephanie Olsen and ignored other leads, focusing on his client because she had lied about leaving her friends' apartment because she bought marijuana and later had sex.
"They made up their mind the day after this murder," Barnes said.
Shaw denied Barnes' allegations, mentioning the work Bell had done by contacting other agencies and eliminating other suspects.
"They had some darn good suspects in the first 24 hours, but they didn't shut down their investigation," Shaw said of the police. "They kept going."
Shaw pointed out that when Stephanie Olsen was approached by Georgetown Police Sgt. Matt Sly after a failed attempt to go to Florida with Dressman, the teen admitted smoking pot. Olson also told Officer Tom Payne outside of her home that she had gone parking with her boyfriend when he responded to Olson's 911 call.
"Folks, I'm telling you, their defense was gone with our first two witnesses," Shaw told jurors.
Barnes also spoke to the lack of physical evidence in the case and questioned the credibility of several of the prosecution's witnesses, including Crabtree.
Having once been charged with murder, burglary and complicity to murder, Barnes said the prosecution must have "been really hungry" to offer Crabtree a deal where he will serve a maximum of six years in prison.
"How starved for evidence must they be to offer him six years for testifying against a 17-year-old girl?" Barnes asked jurors.
Defense rests case Thursday
The defense closed its case Thursday morning, wrapping up its side of the trial by putting two expert witnesses on the stand.
Dr. Eric Drogin, a clinical psychologist from the University of Louisville, testified about the effects of marijuana on the body, listing several symptoms of the drug including memory problems, impaired judgment and depersonalization.
A person who has used marijuana will also "not respond emotionally in a way others may expect," Drogin said.
While the prosecution has portrayed Stephanie Olsen as having acted coldly and without any emotion after her mother's murder, Barnes has attributed Olson's demeanor to marijuana use and shock.
Dr. Richard Saferstein, a forensic scientist, also testified for the defense regarding the trace evidence collected and analyzed from Snellen's body. With foreign fibers and unknown hairs having been found on Snellen, Saferstein said he believed the evidence "pointed to the involvement of an unknown perpetrator."
Shaw refuted Saferstein's testimony, saying all of the hairs on Snellen's body had been identified and that Saferstein had not reviewed all of the evidence in the case. Through several submitted questions, jurors also asked Saferstein whether the foreign fibers all matched, if he could determine where the fibers had come from and if he knew whether the fibers on her body were a result of the crime. Saferstein said he did not know the answers to those questions but stuck by his findings.
Shaw also had Saferstein reveal he was being paid $2,500 for his testimony, in addition to a fee of $300 per hour to review the case. However, Saferstein said his findings were in no way based on his fee.
"My reputation is worth more than what you are paying for this case," Saferstein told Barnes.
https://www.news-graphic.com/news/jury-finds-olson-guilty/article_88de3a2e-4532-5d9e-a0f6-dfb20494d233.html