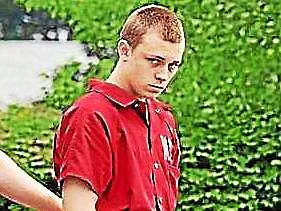 Tristan Stahley was a sixteen year old teen killer from Pennsylvania who would murder Julianne Siller
According to court documents Tristan Stahley and Julianne Siller would get into an argument at a park when Stahley would stab the seventeen year old multiple times causing her death. Tristan would drag the body of Julianne Siller into the woods
Tristan Stahley would be arrested, convicted and sentenced to life in prison
Tristan Stahley Now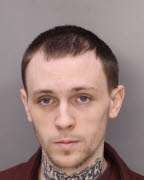 Parole Number: LV4082
Age: 27
Date of Birth: 06/28/1996
Race/Ethnicity: WHITE
Height: 6′ 00″
Gender: MALE
Citizenship: USA
Complexion: LIGHT
Current Location: COAL TOWNSHIP
Tristan Stahley Case
Determining a Skippack teenager continues to pose a danger to society, a judge has sentenced him to life imprisonment, without the possibility of parole, for fatally stabbing his girlfriend.
"He does pose a threat and a continual threat if not incarcerated," Montgomery County Judge William R. Carpenter said Wednesday as he imposed the life prison sentence against 18-year-old Tristan Brian Stahley, who in September was convicted of first-degree murder in connection with the May 25, 2013, stabbing death of 17-year-old Julianne Siller, of Royersford.
Grieving teenagers, friends of Siller who packed the courtroom, applauded the judge's decision after an emotional hearing at which they tearfully told the judge they were devastated by Siller's death.
"We're very happy with the sentence and that the judge understood the great impact of the crime to society and the community and the devastation that he caused to Julianne's family," Jennifer Siller, Julianne's mother, flanked by her husband, Gary, and her eldest son, Dennis, said after the three-hour long hearing.
Tristan Stahley, of the 4100 block of Rittenhouse Lane, said nothing as he was led from the courtroom under heavy guard by county sheriff's deputies. He briefly apologized to Siller's family in the courtroom before learning his fate.
Stahley's parents hurriedly left the courtroom, obviously upset about the sentence.
"I can't believe it! I'm his mother. I just lost my only child," Heather Stahley wept as she darted from the courtroom and was consoled by her husband in a courthouse hallway.
Carpenter convicted Tristan Stahley, who was 16 at the time of the killing, of first-degree murder, which is an intentional killing, during a nonjury trial in September. Prosecutors said Stahley killed Siller because she wanted to break off their relationship.
Tristan Stahley was charged as an adult because of the violent nature of the crime.
However, because he was 16 at the time of the killing, under recent changes in state law,Tristan Stahley did not face an automatic life sentence for the first-degree murder conviction but rather a sentence of between 35 years and life imprisonment.
Assistant District Attorney Jeremy Abidiwan-Lupo sought life imprisonment for Stahley based on several factors, including the impact of the crime on the victim, her family and the community and the threat to the safety of the public.
"He took a life, someone who was wonderful, from her family and friends," Abidiwan-Lupo argued to the judge, adding Siller suffered more than 70 stab wounds, including 45 wounds to her torso and shoulders and 27 to the head and neck. "She was fighting for her life. She was aware of what was happening. It wasn't a sudden death. It was a slow one. She would have felt each one of those wounds.
"He made sure that if he couldn't have her, nobody else could," added Abidiwan-Lupo who was assisted by co-prosecutor Sophia Polites.
Out of earshot of spectators, prosecutors played for the judge recorded prison phone calls in which Stahley allegedly joked about the killing with others.
"He actually laughs about it and thinks it's funny," Abidiwan-Lupo argued to the judge, implying Tristan Stahley has no remorse.
Carpenter said Stahley's prison phone conversations were significant.
"This defendant has a horribly callous attitude to the crime he committed," Carpenter said.
Testimony revealed Stahley told officials during a presentence evaluation, "When I get mad I get even" and communicated that he enjoyed starting fights. Tristan Stahley exhibited homicidal thoughts, including sending Siller a text message, a month before the murder, expressing that he would kill her if she cheated on him, according to testimony.
But defense lawyer Timothy Barton argued against a life prison sentence for Stahley, maintaining Stahley was remorseful. Dr. Steven Samuel, a forensic psychologist who evaluated Stahley for the defense, testified Stahley was immature, had a below average IQ and suffered from attention deficit disorder and at 16 could not handle rejection.
"Mr. Stahley thought this was his world. His anger, rage took over. He was hyper-reactive to loss," Barton argued. "Mr. Stahley wasn't able to handle anything that was going on in his life. This was a 16-year-old boy who lost it."
Stahley's mother testified her son had substance abuse and behavioral problems and had undergone treatment for those problems in the past, including inpatient and outpatient treatment. However, Heather Stahley implied it was difficult finding proper mental health treatment for minors.
Stahley, according to testimony, told state police, that he and Siller had an "on-and-off relationship but she would always come back." Stahley, according to testimony, told authorities he stabbed Siller "because he thought she was going to hook up with other people."
Stahley, a former Perkiomen Valley High School student, and Siller, who was a senior at Spring-Ford Area High School, had been dating "off-and-on" for about six to nine months at the time of the incident, according to court papers. The couple drove to the park off Creamery Road where they argued about Siller smashing Stahley's phone and going out without him, according to court documents.
"Tristan said he used an orange handled EMT knife and stabbed Julianne in the throat and on her body," according to the criminal complaint filed by county Detective Paul Bradbury and state police Trooper Barry Bertolet. "After the stabbing, Tristan said he then drug Julianne's body into the woods to conceal her body."
Authorities said the paramedic-style knife was found about 10 feet from Siller's body.
After the killing, Stahley returned home and threatened to kill himself with another knife shortly after confessing to his mother. Stahley's father attempted to stop his son from committing suicide and struggled with the teen, suffering scratches to his face and a bite to his hand in the process, according to the arrest affidavit.
State police responded to the Stahley home about 10:21 p.m. for a report of a domestic disturbance and diffused the struggle between father and son. At that time, Stahley confessed to police and led troopers to Siller's body.