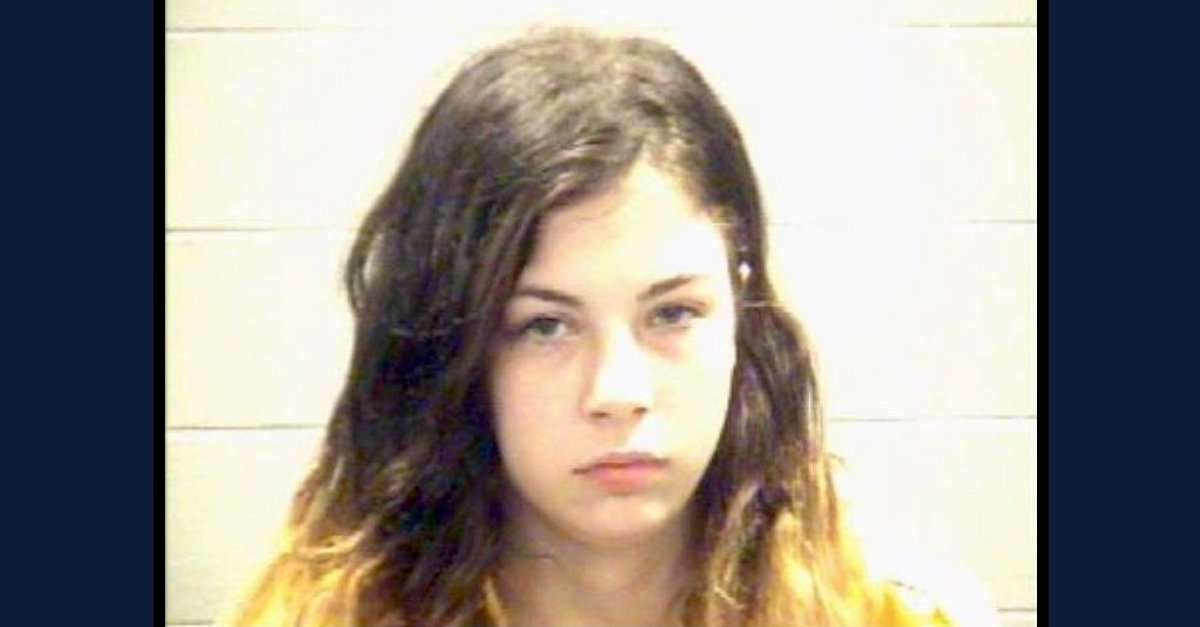 Bridget Forehand was a fourteen year old teen killer from Mississippi who would murder Mickell Avery Gordon
According to court documents Bridget Forehand was waving a gun around when she would fire and the bullet would strike nineteen year old Mickell Avery Gordon in the forehead killing him
Bridget Forehand would be arrested, convicted and sentenced to forty years in prison however twenty five of the years have been suspended
Bridget Forehand Now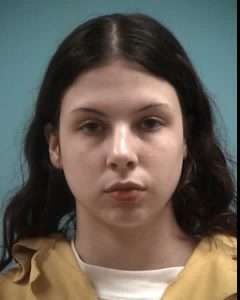 MDOC ID Number: 245877
| | | |
| --- | --- | --- |
| Race: WHITE | Sex: FEMALE | Date of Birth: 07/28/2006 |
| Height: 5′ 2" | Weight: 120 | Complexion: FAIR |
| Build: SMALL | Eye Color: BLUE | Hair Color: BROWN |
| Entry Date: 08/15/2023 | Location: YOUTHFUL OFFENDER FACILITY | UNIT: YOU |
| Location Change Date: 08/15/2023 | Number of Sentences: 1 | Total Length: 15 YEARS |
---
OFFENSE 1: MURDER 2ND DEGREE
| | | |
| --- | --- | --- |
| Sentence Length: 15 YEARS | County of Conviction: JACKSON | Sentence Date: 07/24/2023 |
Bridget Forehand Case
A 16-year-old Vancleave girl pleaded guilty Monday to second-degree murder in the shooting death of a beloved son, brother and friend.
Bridgett Leann Forehand, then 14, shot and killed Mickell Avery Gordon, 19, of Ocean Springs, in the early morning hours of March 10, 2021. She was charged as an adult in the crime.
Though Forehand said she had been drinking alcohol that night and didn't remember shooting Gordon, she entered the guilty plea and took responsibility for her actions. The prosecutors said others witnessed the shooting as well.
Forehand used a gun she had stolen from a friend's friend to commit the murder. She told the judge she thought she needed the weapon for protection. "When a 14-year-old thinks they need a gun and have no idea how to use a gun, that's what happens," Jackson said before sentencing Forehand. "It's sad. It's really pitiful. You are ruining their lives. You are ruining your life. "
Judge Kathy King Jackson sentenced Forehand to 40 years in prison but suspended 25 years. She'll serve 15 years day-for-day, plus 25 years under post-release supervision.
Assistant District Attorney Carolyn Lewis said the state recommended the sentence after consulting with Gordon's family, and they agreed to the sentence.
Devastated by his death, Gordon's family told the judge their lives hadn't been the same since losing the teen
"Mickell had dreams and aspirations,' his mother, Candace Gordon, said before sentencing. "He wanted to become an accountant for the IRS. '
She said her son was a "great person" who had played basketball and baseball in high school and served as head of the student council at Ocean Springs High School.
"He has traveled the world with me as a military kid and thrived everywhere we went," Candace Gordon said. "Because of this senseless murder, Mickell's future was cut short. I will never see Mickell get married or have kids of his own. Not a day has passed that I don't mourn the loss of my son. As a mother that no longer has her child here, I live in pain every day. I live in guilt. I live in fear. I worry that my other kids will be taken from me."
The killing of an Ocean Springs teen
The shooting happened after Forehand and another girl met up with a guy the friend they had been talking to on Snapchat.
Gordon was staying the night with his friend, and the two had been playing video games when the girls came over. The four drank some alcohol and walked around the friend's neighborhood in the Fontainbleu community.
Gordon didn't know Forehand but knew the other girl, who was over 18.
Bridget Forehand said she had lied about her age.
After the four walked for a while, they returned to the home to get warmer clothing for the girls. When they left again, witnesses told authorities the girl pulled out a handgun and started waving it around. The girl fired the gun, with the bullet hitting Gordon in the forehead.
When Jackson County sheriff's deputies got to the scene, they found Gordon lying in the road near Center Street and Spruce Street intersection with the fatal gunshot wound.
By then, the girls had run off, but Forehand was captured a short time later.
A history of mental illness
During her plea Monday, Bridget Forehand said she didn't remember shooting and killing Forehand.
She said she didn't remember much after the second time they left the boy's home to walk around some more.
"I blacked out," she said. "I don't exactly remember what happened after that."
She said she realized what she had done after "woke up in a holding cell at the ADC (The Jackson County jail)."
"I didn't even understand why I was there," she said.
But according to prosecutors, those at the scene saw the girl shoot and kill Gordon.
Bridget Forehand has a history of mental illness, saying she suffers from depression, attention deficit hyperactivity disorder and other conditions. She has received inpatient treatment at two facilities in Mississippi and a third in Louisiana.
She said she usually had issues when she didn't take her medicine.
Bridget Forehand's grandfather had gotten custody of her just two days before the killing.
He and the girl's aunt went to court Monday. When the judge imposed the sentence, the girl's aunt put her face in her hands and sobbed as Gordon's mother and other relatives did throughout the hearing.
https://sports.yahoo.com/mississippi-girl-sentenced-killing-ocean-180532831.html